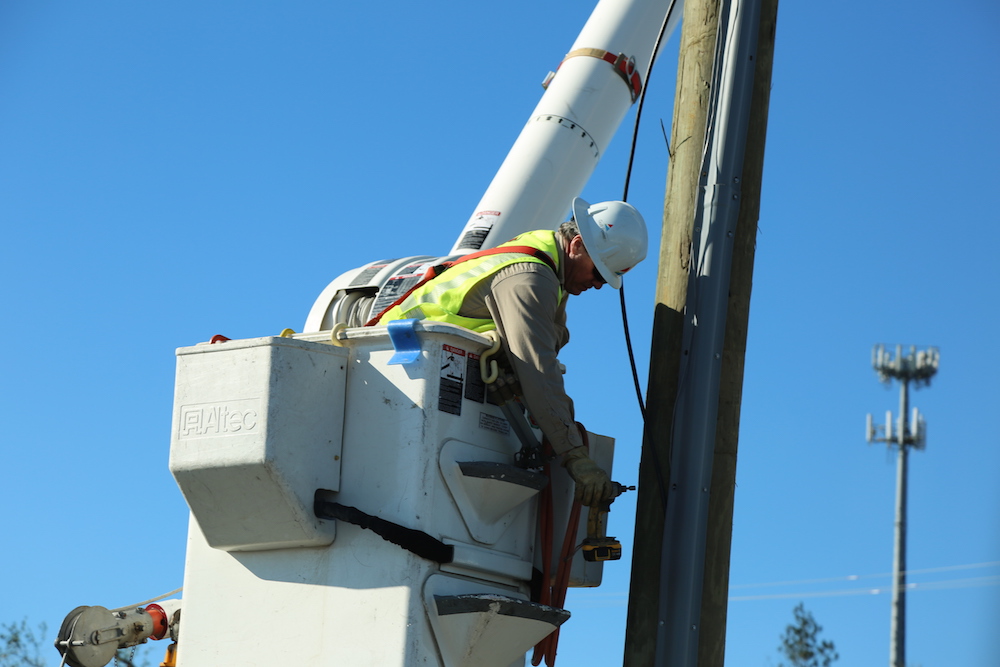 A
brand-new year brings a moment of victory and joy for many customers of WOW! Internet, Cable & Phone (NYSE: WOW), a leading broadband and communications service provider. On January 4th, 2019, WOW! announced that the rebuild of its network in Panama City is complete, and service has been restored for nearly all its customers.
WOW! rebuilt its network following the devastation of Hurricane Michael in October, 2018.  According to the Edison Electric Institute, Hurricane Michael knocked out power for at least 2.5 million customers in the southeastern United States. Downed lines and no power meant no internet for thousands of households and businesses. WOW! announced that its team of dedicated engineers and technicians worked at unprecedented speed following the hurricane, rebuilding more than 430 miles of network in less than 90 days. There are a number of companies that provide internet capabilities to the Panama City area and all have been facing the challenge of restoring their services to their customers.
"The resiliency and strength of the community, including WOW! families and customers in Panama City, in the face of this disaster has been nothing short of inspiring," said Teresa Elder, CEO at WOW!. "While we're thrilled to announce the total restoration of our network, we know there is still much work to be done. We are thankful for the community's patience and we look forward to continuing to provide best-in-class products and services in 2019 and beyond."
WOW! has stated that ongoing construction and debris removal in isolated and specific areas could impact their ability to deliver services to individual customers. If customers experience issues, have questions or need more information, they can visit wowway.com or call 1-855-4-WOW-WAY.
PHOTO GALLERY
Leave a Reply
comments
Powered by Facebook Comments