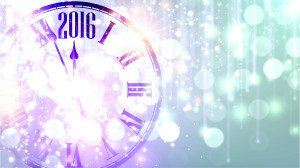 Where would you like to be as you count down the final seconds to 2016?
Saying goodbye to the old and ringing in the new is sure to create mixed feelings of nostalgia and anticipation. It's what makes New Year's Eve such a memorable time. This year, why not make it extra special and even more unforgettable with a destination celebration? With the help of Varinnia Colemere of Nervig Travel in downtown Panama City, we've hit the highlights of a few destinations near and far that have their own special ways of ringing in the New Year.
Our local venues can easily compete with worldwide New Year's Eve destinations. With fireworks over the Gulf of Mexico, live music, and an exciting gourmet menu, Schooners is THE place to be on New Year's Eve on Panama City Beach's white sandy beaches.
For the 2015/2016 New Year's Eve party, Schooners promises: "We will have one of the best New Year Eve feasts in town and will dance into the whee hours with one of the best live bands around, The Redfield." There will be a champagne toast at midnight to accompany the fireworks over the beautiful Gulf of Mexico.
Schooners is known as "the last local beach club" but, of course, visitors from out-of-town are welcome and can find accommodations at Schooners, Panama City Beach. Resort Collections and Sterling Resorts where shuttle services can be arranged.
Panama City Beach has been consistently voted one of the World's Most Beautiful Beaches and the view of the Gulf from Schooners is second to none. Dance the night away, then sink your toes in the sand, enjoy a toast of champagne, and take in the fireworks show right above the Gulf of Mexico. NYE at Schooners is the perfect start to an unforgettable 2016.
This event does sell out so reservations are recommended!
For more info visit www.schooners.com
Leave a Reply
comments
Powered by Facebook Comments