BY VAL SCHOGER PHOTOGRAPHY BY MIKE FENDER
If success in business and happiness in life could be accurately measured, Dana and Jack Kerigan, the leaders of Kerigan Marketing Associates (KMA), would achieve the highest scores.
Dana moved back to her native Northwest Florida when she and Jack tied the knot in 2016. Calling Atlanta home for more than 18 years, she held a hectic job as a purchasing VP that included international travel and managing multimillion- dollar budgets.
Jack's career began in packaged goods marketing, where he worked his way up to marketing director for the nation's largest family-owned coffee company, based in Los Angeles. In 2001, he was ready to launch his own marketing agency and moved back to his hometown, Mexico Beach, so his kids would be closer to their grandparents. Jack is a busy father of two. His values are solidly anchored in family and faith—a quality he shares with Dana.
Together, Dana and Jack have mastered the most challenging times, working through the complete devastation of their business office and home in Hurricane Michael's aftermath. After two years of recovery, the devoted husband-wife team could finally move back into their rebuilt home and renovated office.
What makes a business successful? Is there a recipe for a lasting and happy marriage? And how can you successfully combine both? Dana and Jack Kerigan share their perspectives with our readers in the sixth installment of our "Partners in Business and Life" interviews.
How did you meet?
Dana: Facebook. Officially, we "reconnected" there when Jack reached out to me, in 2014, with light conversation over FSU football. I went to school with Jack's younger brother— we all are FSU alums—and we had met many years earlier. Our first date was the Owl Café, in Apalachicola, where we learned our grandmothers had been best friends.
Describe one of your typical days. How do you work together, and how has working together changed throughout the years?
Dana: Our offices are barely 10 feet apart. We are in many meetings together and it's not uncommon to be working on different parts of the same project. Lunch is usually at home, about a mile from the office, where Jack's mom lives with us. Most afternoons, we decompress with a sunset on the beach.
Jack: We've only been at this together for about four years, but one thing that's changed is that we've learned enough about each other to trust each other to handle different aspects of the business.
Who does what at home and in your careers? How do you share responsibilities today?
Dana: We ride to work together most days, usually in Jack's truck, with our dog Milo in the back. It's about a mile, or a two-minute commute—there's not much to stop for along the way in Mexico Beach in the aftermath of the hurricane.
Jack: At home, Dana does the indoor cooking and I handle the outdoor cooking. I also handle the laundry, and Dana looks after the finances. At work, we share leadership responsibilities but manage separate areas. I guide marketing plans, working with our clients and creative team, and Dana manages all of our media placement and leads our digital team.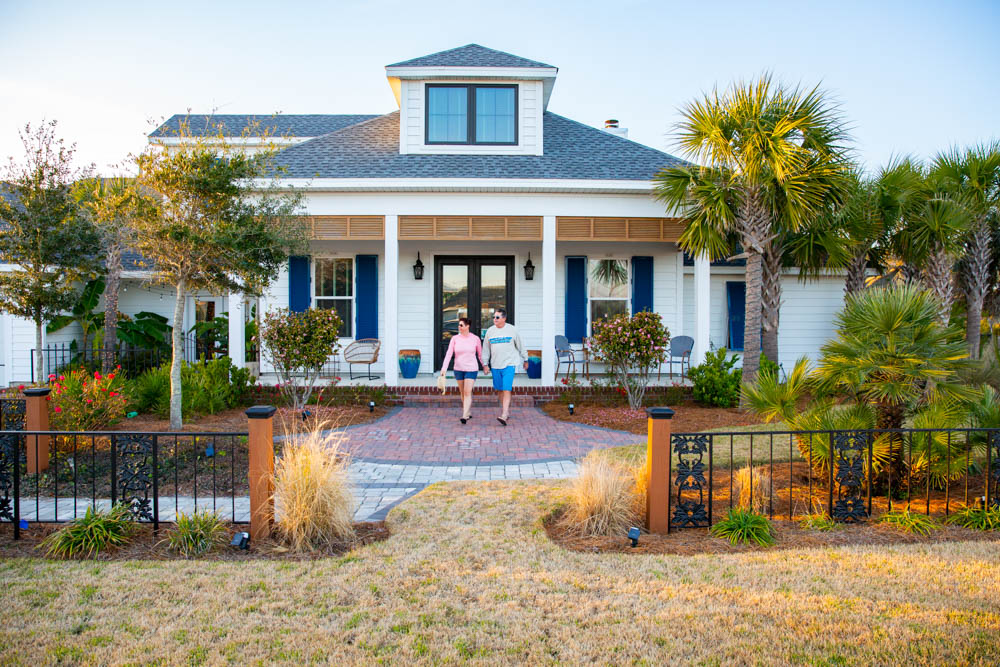 How do you balance career and private life?
Jack: It works for us because there's more to it than those two dimensions. We share a spiritual life together that's more important than anything else. That is what really brought us together closely when we were dating, and before we decided to work together. I proposed in Dana's Atlanta church, right in front of her pastor, Charles Stanley.
Dana: Our work is also really important to us, so there is a lot of overlap. Business conversations often continue at home, and sometimes we have to deal with personal stuff at work. Neither of us is the type who can just turn it off at 5 p.m. We are both passionate about what we do, so it does take effort to keep a healthy balance.
Are there any special achievements that you gained through the business that you wouldn't have had if you weren't operating it together?
Jack: Yes. KMA has really expanded in a variety of ways. We grew our client list to include Macy's Department Store Company after Dana joined the business. She had relocated from Atlanta, where she worked with them previously. Dana was selected for a 2020 Pinnacle Award. And we became an official SBA women-owned business.
Dana: We also built a new home together, in 2018, shortly after our wedding. That probably ranks pretty high on the stresses of a marriage. Then, after living in the house for three months, Hurricane Michael leveled Mexico Beach, and we rebuilt.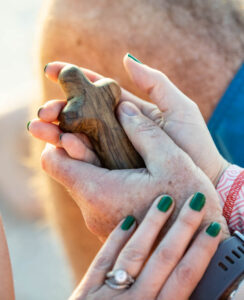 Everybody has strengths and weaknesses. Can you describe yours and how you complement each other?
Dana: I am analytical, love working with numbers, and think media spreadsheets are a thing of beauty. Admittedly, I have a hard time understanding why everything can't just follow logic.
Jack: I am completely opposite, and 30 years in the big-brand marketing world has taught me why people buy; they make decisions with their heart, and then rationalize them in their head. I am the right-brain guy who enjoys the creative side, and I am totally content with half a brain.
Dana: At the end of the day, math rules, so I keep the books balanced. Together, the team works.
With a lot of work and many shared responsibilities, does life ever get tough?
Dana: Absolutely, but we don't expect it to be easy. There are probably just as many unique challenges for couples who do not work together. Maybe we smooth some of ours out during the day, versus coming to a big head when we see each other in the evening.
Jack: When things get tough, we try to get on our knees and remind each other of how much we're blessed and what God has entrusted to us—a wonderful family and a great business with amazing clients and staff—and we realize how the small struggles don't seem to matter.
Do you have tips for other couples who are working together or plan to? Can you give some advice to partners in business and life to make it work and make it last?
Jack: For us, we pray together. A lot. Before work, at work, at home, at bedtime. It's just really important to us that work isn't the most important thing we do together.
Dana: As for tips, understand and respect each other's strengths, and allow the room to focus on those strengths. The best advice we ever received was from our pastor, in premarital counseling. He said we might be the two most Type-A people he'd ever seen deciding to work together as a couple, but to remember to expect conflict from time to time and that it isn't always bad. It's just God's way of using us to knock off each other's rough edges. We're getting pretty smooth.
Leave a Reply
comments
Powered by Facebook Comments