BY VAL SCHOGER
PHOTOGRAPHY BY TIFFANI DANIELLE CASCADDEN
F amily, quality, dedication… and football are defining words for husband and wife team Christy Spell Terry and Drew Terry, part-owners of Spell Restaurant Group, the parent company of several of Northwest Florida's most popular eateries that deliver fine dining at Edward's and George's, exquisite Mexican food at La Cocina, casual contemporary atmosphere at La Crema, a hearty breakfast at Grits and Grind and, as one of the most recent additions to their restaurants, the unique coastal flair and seafood excellence at Saltwater Grill in Panama City Beach.
Spell Restaurant Group is a family-owned business founded by Christy and her father, Rick Spell, in Memphis, Tennessee. Father and daughter bought the first restaurant, Brookhaven Pub & Grill, "the hands-down best sports bar in East Memphis," in 2004. It was a great success that the Spells increased throughout the years.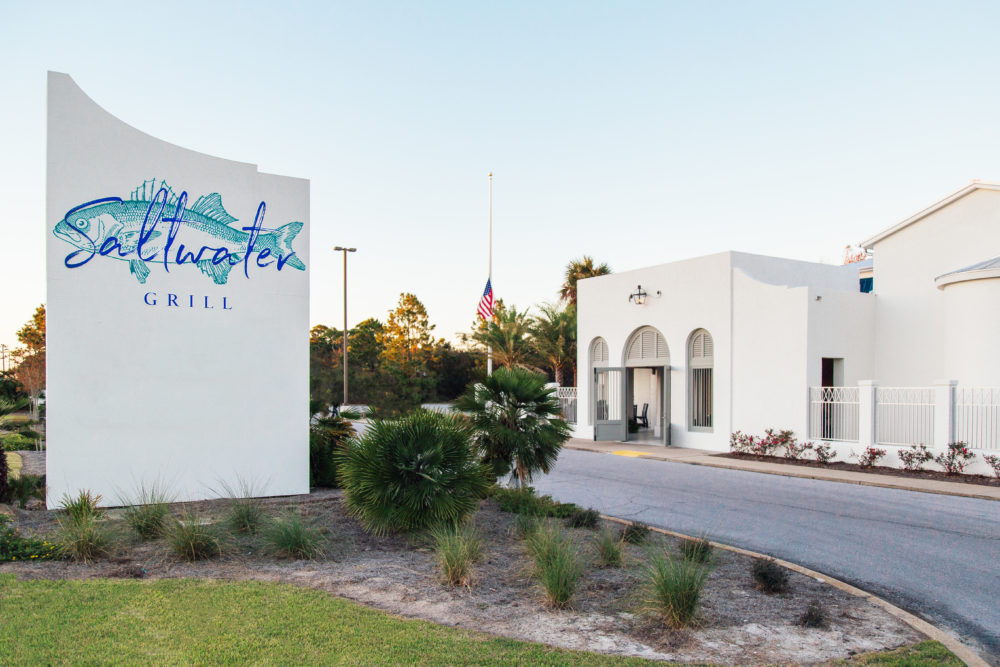 In 2014, they identified several of Northwest Florida's popular restaurants as ideal investments. By 2017, they had purchased five restaurants and founded the sixth. At the same time, Christy and Drew became closer and fell in love. They spent a good amount of time traveling between Memphis and Panama City Beach until they decided that Northwest Florida was the place they wanted to be.
Drew proposed the same year. The couple chose Bay County as their new home and headquarters of their corporate office.
With a dedication to quality, Spell Restaurant Group's concept in investing in culinary businesses and working with the employees compares to Christy and Drew's enthusiasm in supporting their favorite football team: find good players, give them everything they need to play their best game, and cheer them on! The busy entrepreneurs took time out of their hectic schedule to answer our questions about their life, work, and respect for each other, giving our readers a glimpse of what it takes to run a company with 300 employees in seven locations.
Could you give us a summary of how Spell Restaurant Group got started?
Christy: My father and I bought Brookhaven Pub and Grill in Memphis in October of 2004. At the time, I was still a corporate accountant. We both had full-time jobs. He was one of the managing directors of Raymond James Financial and president of Raymond James Mortgage Company. It was a very small side-business for us to become restaurant owners, but we were very successful from the start. In 2011 I quit my day job as a corporate accountant to focus on the restaurant business. At that time, we had the opportunity to expand to other locations. We grew very fast.
When did Drew enter the picture? Do you remember what both of you thought of the other when you first met?
Christy: We worked together at our first restaurant, Brookhaven Pub and Grill. We were friends first, for a good while, actually. He worked at Brookhaven for nine years. And I guess at some point it was just inevitable. (laughs) I think we tried to not let it happen because we did not want it to affect our workplace, but at the same time, … you can't help who you fall in love with, right?
Drew (laughs): I remember she came in and got in the way a lot. (Both laugh.)
Christy: He cared about Brookhaven, you know, from the restaurant standpoint. He wasn't just in it for himself. At first, he was a solid friend, someone I could always ask for feedback and advice.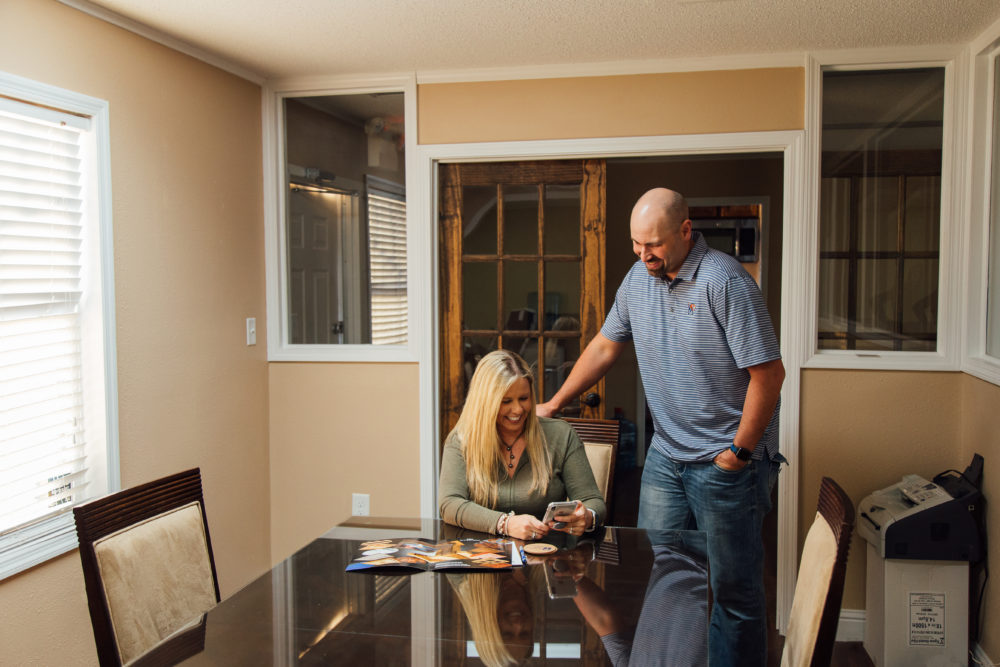 How do you work together and how do you divide work responsibilities? What would you say your job description is right now?
Christy: I handle the administrative side, which, among other tasks, is marketing, accounting, payroll, insurance, and human resources. Drew manages the restaurant facilities and handles all the dayto-day questions. Every day is different. There's not a "normal" day for us. We pretty much do it all. I actually enjoy that. So, as far as describing our jobs, "problem-solvers," maybe?
Drew: I think that's a good answer. Christy and I work as a team and we always discuss the best solutions. The restaurant operation and hiring staff and supervision is the responsibility of each of our general managers at each restaurant and our operations manager, but they often ask us for our opinion.
Christy: My father will come in when large decisions need to be made or when we interview people for management positions. He and I will go over the financials in depth for each location. He has been the driving force behind the building improvements and remodeling of several of our locations.
What are your strengths as a team and each on your own?
Christy: Drew has more experience in restaurant operations, whereas my father and I are all about numbers and the business side. Drew's input on the restaurant side is invaluable and I have bounced ideas off him even before we were together, just because I respected his opinion and knew his knowledge is based on extensive experience. But
his biggest strength to me is his calmness. I tend to stress more with so much on our plate. So, he is my calming factor.
Drew: It's true. It's who I am. It helps us find better solutions. Yes, we often work together, but we also often have to be in different locations, especially when I deal with day-to-day operations. I will usually drop Christy off in one location and then go around to all the restaurants and do what I need to do.
Christy: Our advantage is that we started off as friends. There's a different dynamic for us. We built that trust. We had our friendship first and I think that's what makes us a solid couple. What tips would you give other couples
who are working together?
Christy: It's different for different people. I don't think everyone can work with their spouse. I think that we are very lucky that we do work well together. Just having someone that's understanding of this business is helpful. To have a partner who goes through the same experience with different viewpoints is an advantage. Communication is obviously the most important. I think we do so well because we work together. It's hard for me to envision us not
doing as much together.
Drew: Christy has a lot more on her plate than I do. She will often continue working long after I said 'I'm done for the day.' I can turn it off a bit better. I would advise anyone who is in a similar situation as we are to take time for yourselves—even if you can't take a vacation or get away, at least step back from it for a minute, even if it's just for a night.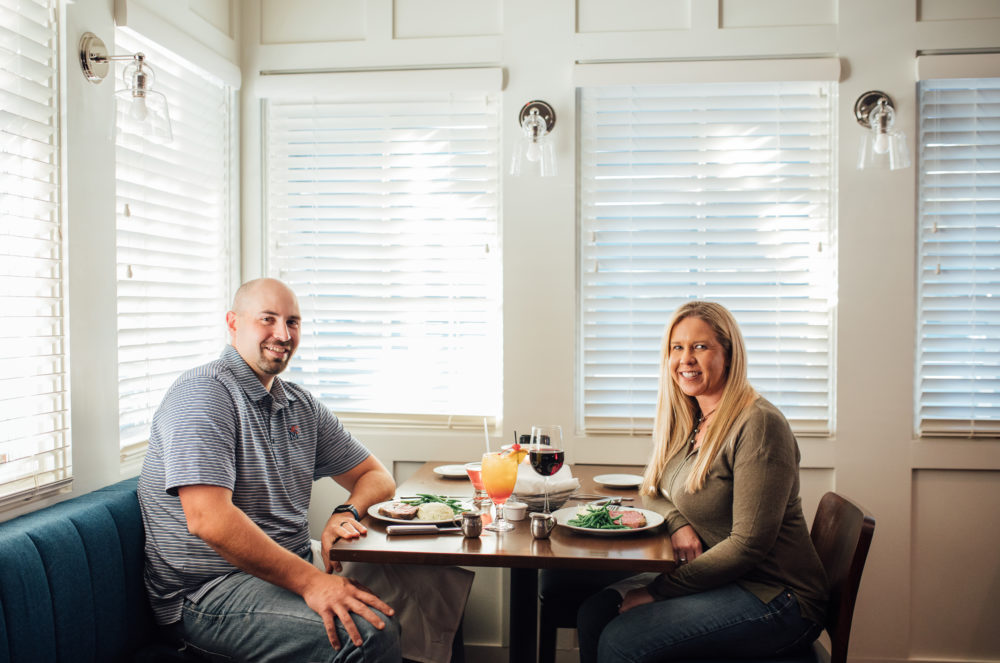 What do you do for fun?
Christy: We work a lot (laughs). It's hard for us to turn it off. I think owners as involved as we are in the day-to-day
business, can't get away from it. I think we did a pretty good job on our honeymoon. We got married in April 2018
but didn't take our honeymoon until October. We went to Montego Bay. It was very nice and relaxing. It was
a nice break for us. We try to make a point to take a break once a week, at least. We hang out with some of our friends; we like to eat out; we are huge football fans and travel home to Memphis often during football season. That's probably really what I would consider my main hobby.
Drew: We both passionately support our team, the Memphis Tigers.
What are your plans for the near future?
Christy: My father is set to retire at the end of this year. I am still not convinced that it's going to happen. We think it is, but it keeps getting postponed. Spell Restaurant Group was his plan for retirement. He knew that he was going to need something to do.
Drew: We are getting ready to remodel Edward's restaurant this year. Our contractor, David Harris of Southern Construction, is keeping us updated on the progress. It's set to be completed in February.
Christy: Drew is also working on his pilot licenses.
Drew: Right now, I am a private pilot. I have the instrument ratings. I'm working on the multi-engine rating for commercial certifications.
Christy: This might be something that will help us get to Memphis faster in the future. Ultimately, we love this area and are trying to do good here with our people.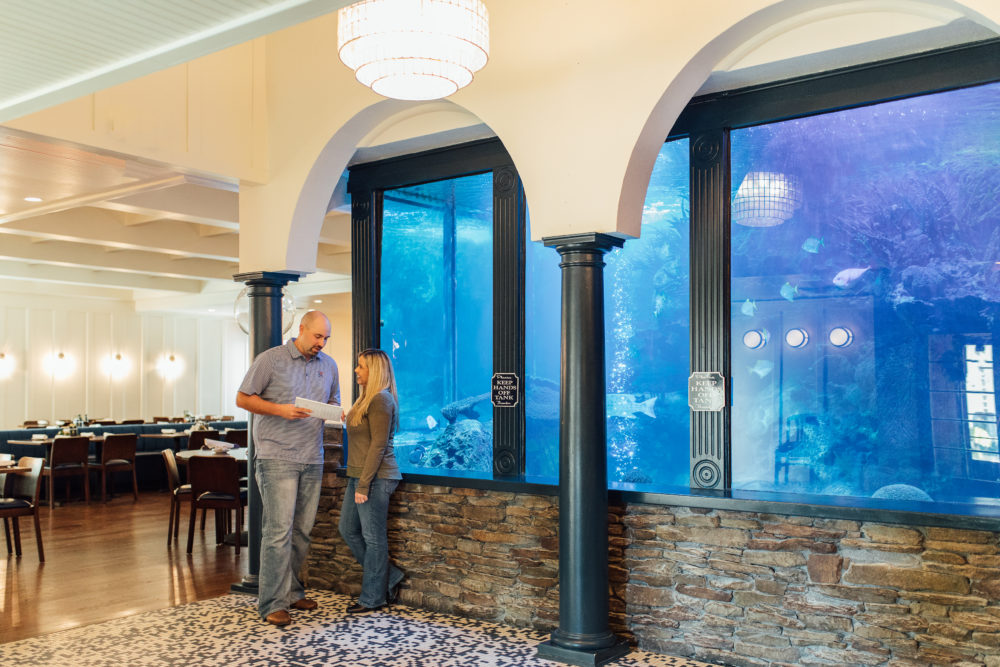 Our local readers will want to hear about your ideas for Saltwater Grill, as it has been a staple in Bay County for a long time. You finished the recent remodel and it's beautiful.
Christy: My dad was the mastermind and our general contractor, David Harris, made it happen. He is absolutely fabulous to work with. I think we all wanted a fresher, cleaner look, brighter and happier. It was dark inside. We are in Florida, so, we created the look and feel that would complement it. The windows let sunlight in on the west side of the restaurant and it makes for a beautiful atmosphere with the natural light. More and more people tell us how
much they like it and they are, I think, impressed with it. Roy Centanni, the previous owner, was very supportive when we told him about our plans. But people are coming in for the food and the service, not just the look. Because the food and service are the same. We have a very talented chef and he's updated some of our menu items, but we still have the old favorites, too.
Drew: When we first came to Saltwater Grill, we had a dinner date with Christy's parents to check it out. Nobody knew who we were. They didn't know that Rick was in talks with the owner to buy it. The main thing I remember was how professional the staff was and how good the food was. It was excellent.
Christy: Everybody who works at our restaurants is part of our family. To me, that's the biggest thing. When we buy a restaurant, we buy it to continue with their best work and we take all the staff and listen to what they have to say. They are responsible for our success and we are grateful to have such great employees. We just give them the tools to do their jobs.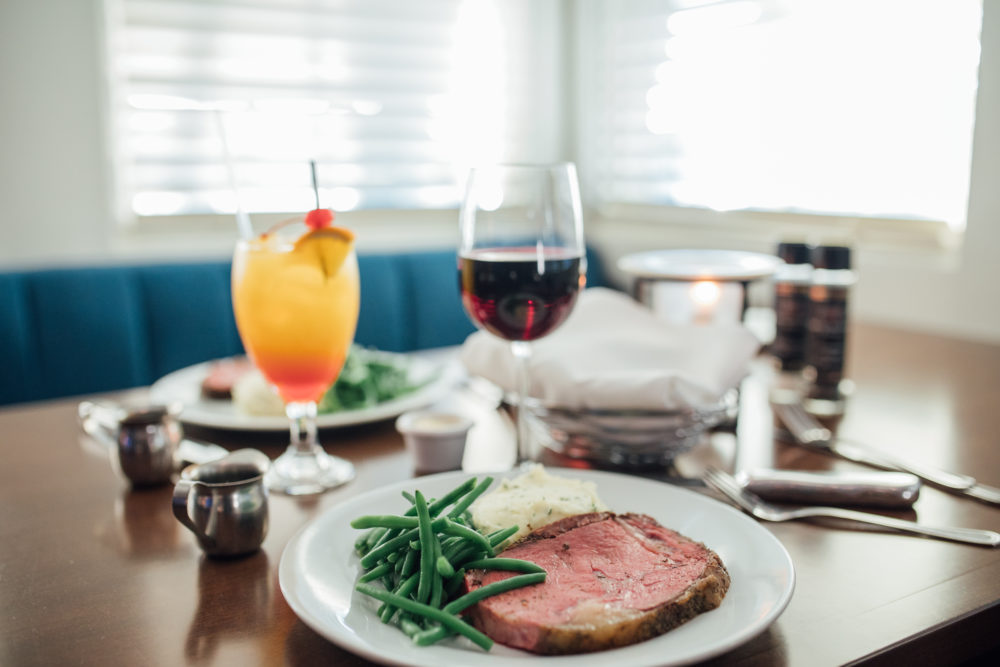 Visit one of the seven locations:
Brookhaven Pub and Grill, Memphis, TN
George's at Aly's Beach FL
La Cocina Mexican Grill and Bar, Seacrest Beach, FL
Saltwater Grill, Panama City Beach, FL
La Crema Tapas and Chocolate, Rosemary Beach, FL
Grits & Grind, Seacrest Beach, FL
Edward's Fine Food and Wine, Rosemary Beach, FL
Leave a Reply
comments
Powered by Facebook Comments