BY VAL SCHOGER
PHOTOGRAPHY BY BONNIE BRANT
O
n any given Friday evening, Melodee and Jim Weber sit at the 45-foot granite bar of g. Foley's Restaurant. Everyone is relaxed, visibly enjoying the end of the week, and big hellos, hugs, and handshakes are exchanged as guests walk in. It almost feels like a family gathering.  "The best part of owning a restaurant is seeing old friends and meeting new ones hearing about their travels, their kids, their parents. The worst. Well, there's been a learning curve for sure," Melodee says, beaming.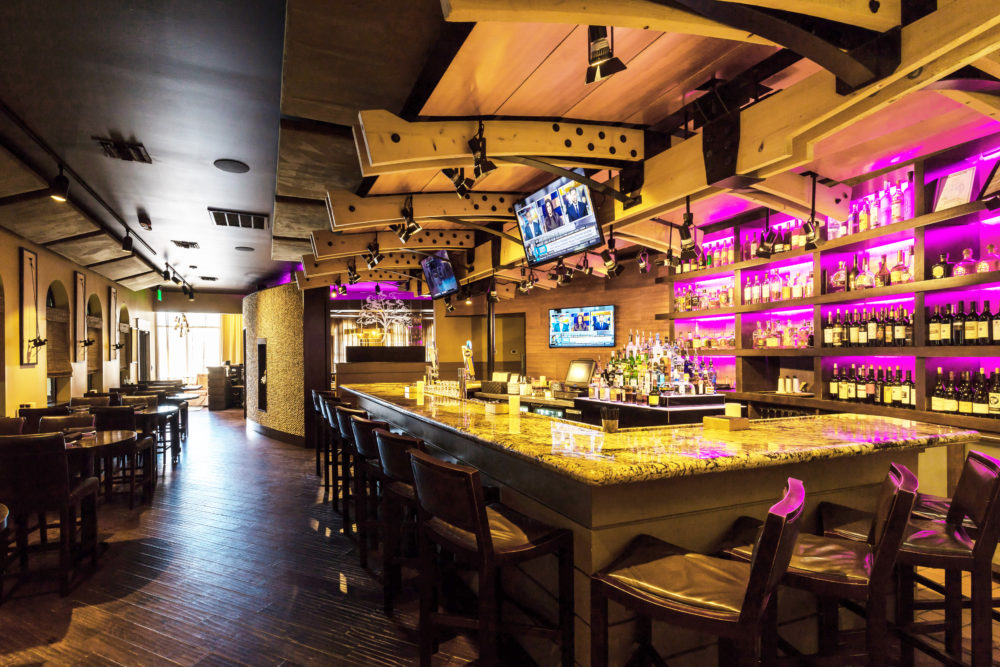 G. Foley's opened its doors in 2012 as a joint venture with their friend and neighbor, the late George Husum and his family. At the time, Jim and Melodee owned SWS Environmental, their main business, a company founded by Jim's father in St. Petersburg. With the support of their family and great employees, Melodee and Jim grew SWS from three locations in Florida to 25 offices nationwide with more than 500 employees.
"We wouldn't have done the restaurant business to be restauranteurs," Jim thinks back. "Neither of us ever worked in a restaurant before. But we love good food and we've experienced many great restaurants on our business travels. When our children were small, Canopies [a well-known restaurant] was our 'date night' spot. Great food, great wine. We truly missed having a nice place to eat on the Panama City side of the bridge when they closed. We wanted to bring something back that had the same concept—a restaurant that was small enough to feel like the place where you will meet good neighbors, and with excellent food that could rival any other fine-dining restaurant."
The idea to venture into a culinary business was preceded by years of watching George succeed and excel with several other restaurants in Panama City. The friends and neighbors talked and bantered for decades and after George sold his interest in the franchise restaurant he operated at the time, the plans manifested. Believing in George and his success, Jim and Melodee became silent partners in g. Foley's, a casual fine-dining restaurant that quickly became a local favorite. Their vision became reality. "We wanted it to feel welcoming, a place where people come together, meet, greet, and enjoy quality food."
Many evenings were spent at the Webers' kitchen table with George, his wife Barbara, Jim, and Melodee discussing the look and feel they wanted to achieve. Menu discussions were long and the taste-testings with friends were delicious. With a developing concept, the next steps included trips to other restaurants in metro areas such as Atlanta and Tampa, and discussing ideas and trends with architect Joseph Bishop and interior designer John Henry Sherman Jr. The resulting design gives diners a comfortable, contemporary feel and venue. G. Foley's has found its firm place in Northwest Florida's culinary scene. With four distinct dining areas guests can enjoy an assortment of cocktails, an excellent wine selection, and the latest à-la-carte creations in the upscale sportsbar, the more formal dining room, the glassed patio, or while listening to live music on the outdoor deck under the beautiful, old oak trees, the inspiration for their logo. A shockwave went through Panama City's tightknit community when George passed away in December of 2015. As the Webers struggled to deal with this terrible loss, the employees George had trained so well stepped up to the plate and carried on, giving Melodee and Jim time to make decisions about the future of g. Foley's. Today, thinking about their former business partner is bittersweet. "We had such fun with George and he loved the restaurant business so much."
As their business ventures have grown and changed throughout the years—some established, some newly-started—Melodee and Jim's success as a team and family is an inspiration. They are striving for quality, they are keeping it real, they appreciate where they are from, and they have forged life-long friendships. Ultimately, family and friends are what matter. They sat down with us to answer questions about what it takes to succeed in business and life.
You recently sold SWS Environmental and are now much more involved with running g. Foley's restaurant. How does running a restaurant compare to running a corporation?
Jim: One difference is that what's considered a really big problem in a family-owned restaurant would be a small problem to a 500-employee company with 25 offices. We sold SWS to private equity investors and stayed involved with them for years until they resold the business to a public company in 2018.
Melodee: SWS was really just Jim, his mom and dad, and a couple of employees when we married. We had 25 locations when we left the company. For years, we knew everyone who worked for us. Many of those people are still with the company. Those were the people we literally grew up with. Luckily, we're still close to many of them. G. Foley's reminds me of the early days at SWS when it would be all-hands-on-deck-time and everyone pitched in to get the job done. That's how it feels here.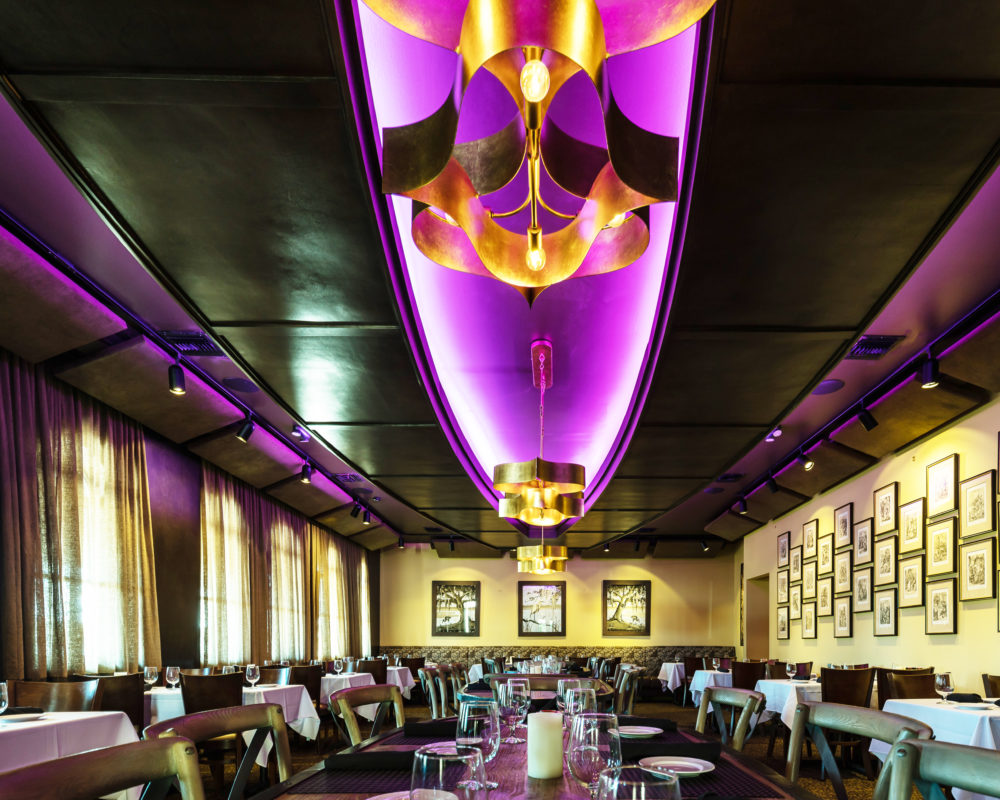 After George's death, did you consider selling g. Foley's?
Jim: Of course it was an option. However, we were really so devastated by his sudden death that it took us a long time to make a permanent decision to keep g. Foley's going. The thought we kept coming back to was, "This was George's family and he absolutely loved being a restauranteur."
Melodee: Our company that does business as G. Foley's was named 10 Tupelo for the five Webers and five Husums who lived a few doors apart for nearly 24 years. Our combined five boys graduated from Bay High five years in a row. We really just wanted to try to learn the business and stay open for George, for the exceptional employees, and for the community.
How did you divide responsibilities at SWS and now at the restaurant?
Jim: We "learned" the business together because we built the business together. The first time we needed insurance, we did it together; the first time we had hospitalization for our employees, we did it together. Our business was emergency response. For over 20 years, I took all the calls for the company from the answering service. We were fortunate, Melodee didn't hear the phone ring for 20 years and I was lucky enough to be able to go right back to sleep after dealing with the emergency.
Melodee: Our kids never went to a movie without Jim's pager going off or Jim's phone ringing. He would get up in the middle of a movie to respond to a call. They still joke and give him a hard time about it.
Jim: There was a lot of traveling involved when we had offices all over. If I was on the road, Melodee was in the office. If I was able to be at the office, she had the opportunity of not having to be there constantly.
Melodee: I've always thought of us as a team that has to face everything together, including the kids.
Jim: We would never try to do the same thing; we just complement each other. We don't even tell the other person what to do. Or if I do, I make it "Melodee-friendly" and vice versa. Melodee's forte is organization and administration. She created all our administrative processes as our company grew.
Melodee: Jim's able to see the bigger picture and in longer time frames. And in the restaurant?
Melodee: (laughing) Jim's still able to see the bigger picture….
Jim: We leave the day-to-day managing to our general manager and chef. We try to direct choices to continue our original vision of providing outstanding service and food quality in a relaxing, welcoming atmosphere. I deal with operations and Melodee still deals with admin.
Melodee: We are both excellent food tasters! We've been very lucky to have some excellent employees who are continually teaching us how things work. I have to admit, I don't know how to turn on the commercial stove in g. Foley's kitchen.
How would you compare raising a family to running a business or a restaurant?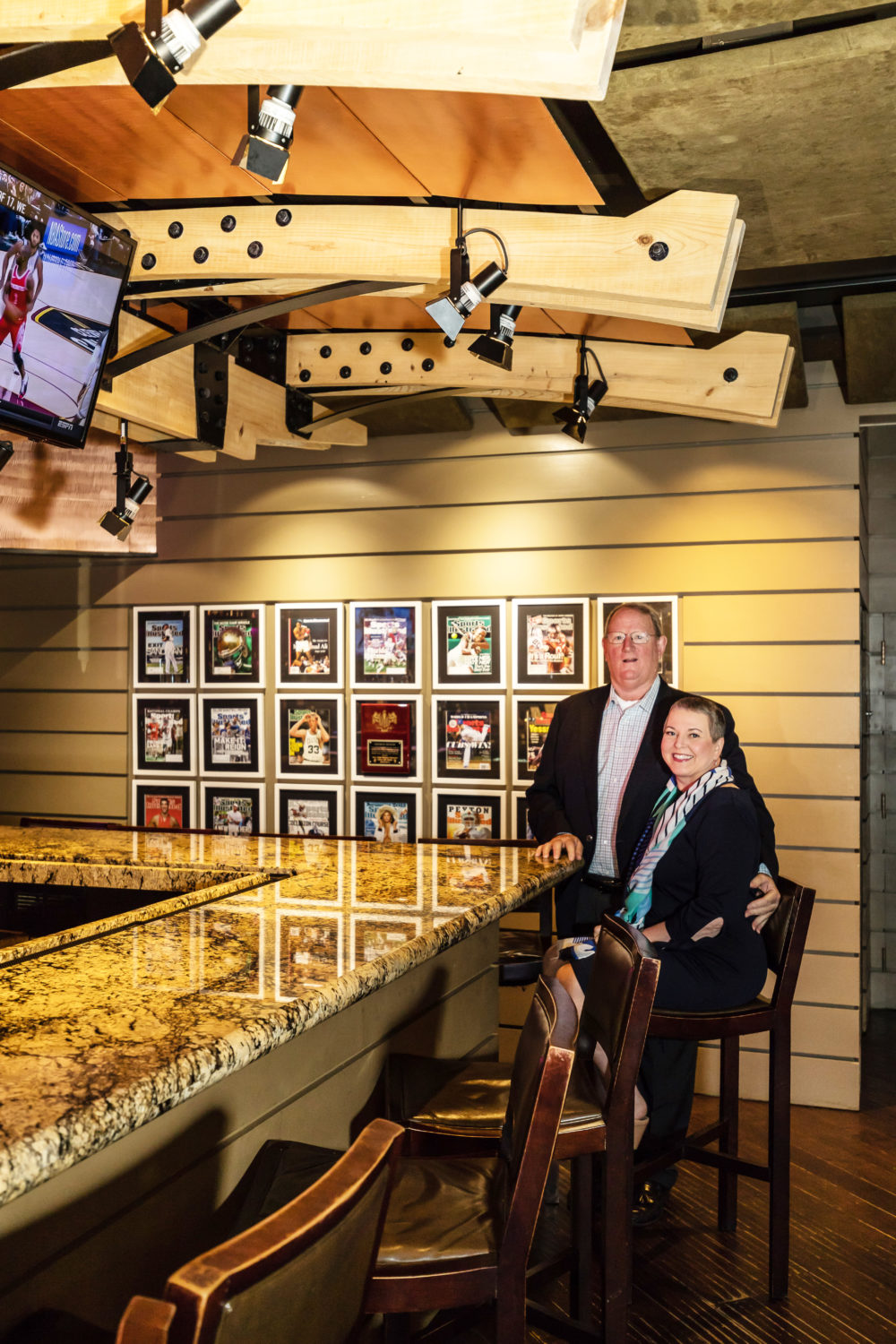 Jim: Yeah, it was a lot easier with the kids than the restaurant. We had a great time with our sons.
Melodee: Looking back, you forget the hard stuff that, at the time, you think you'll never get through. I think that's true for both business and family. It's all hard work, but with great and meaningful rewards in both.
When are you usually at g. Foley's?
Jim: We're here most nights, at least for an hour or so. We love to come up to say hello and see what Laurie and Chef Paul have for specials. Since the hurricane, we've been up here a lot.
What are your plans for the future?
Jim: We are putting a roof over our stage and deck for the musicians, just so the performers can set their stuff up and then, if it rains, it will be fine and it gives them a roof and shade when it's sunny. They finished the pergola the day before Hurricane Michael. The storm was on Wednesday, they finished on Tuesday. You'll see the four-by-fours are broken in half out there. But we are getting the roof back in time for spring and summer.
Melodee: We're working on our new spring menu and looking forward to 2019. We love Bay County and that's why we invest here. That's why we want people to stay in business, have a place for people to work, and have a place to go to and live life. We really do want g. Foley's to be the place where friends become family.
G.Foley's is located at 3212 W 23rd Street in Panama City.
Visit them online: gfoleys.com
Leave a Reply
comments
Powered by Facebook Comments