BY JENNA TURNAGE NAGY; PHOTOGRAPHY BY SASS AND SOUL MODERN WEDDING & PORTRAIT PHOTOGRAPHY
Meet Will and Lindsey Thompson. Seriously, meet them through their music. The married couple signed with First Note Entertainment and individually just completed solo albums worthy of a listener's full attention. Will's CD Turn it Up and Lindsey's CD Inside Out represent completely different genres of music – but both are committed to the First Note philosophy of taking the big corporate record label machine out of the process and anchoring to organic, grassroots, relationship-centered music.
 Turn It Up!
As producer, songwriter and recording artist for the entire album, Will Thompson delivers rocking country music that is championed by some of Nashville's best players and collaborators. Will's voice is soulful and frequently unpredictable. With solid instrumentals and a vocal build up after the break to a note so high it's rocker praiseworthy, the title track, "Turn It Up," will make you do just that. It also sets the tone for the entire album. There is an old school color with fiddle, dobro, mandolin, and banjo, but with electric guitars and driving beats it satisfies even the youngest country music fan. Combine those elements with a remarkably skilled vocal aptitude and you've got hits.
Will remarks, "The people I work with call me the 'energy guy.' I have always been that way… connecting people and bringing them into the beat, the melody." Will co-wrote the song with Caleb Middleton and songwriters Tim Jackson (whose songs have been placed in more than 50 TV shows, albums and movies), Brian and Aaron Henningsen (a father and son team who have written No. 1 hits for The Band Perry, Sara Evans, and Wynonna Judd), and Onree Gill (who is currently Music Director for John Mayer, Alicia Keys, Prince and formerly Stevie Wonder).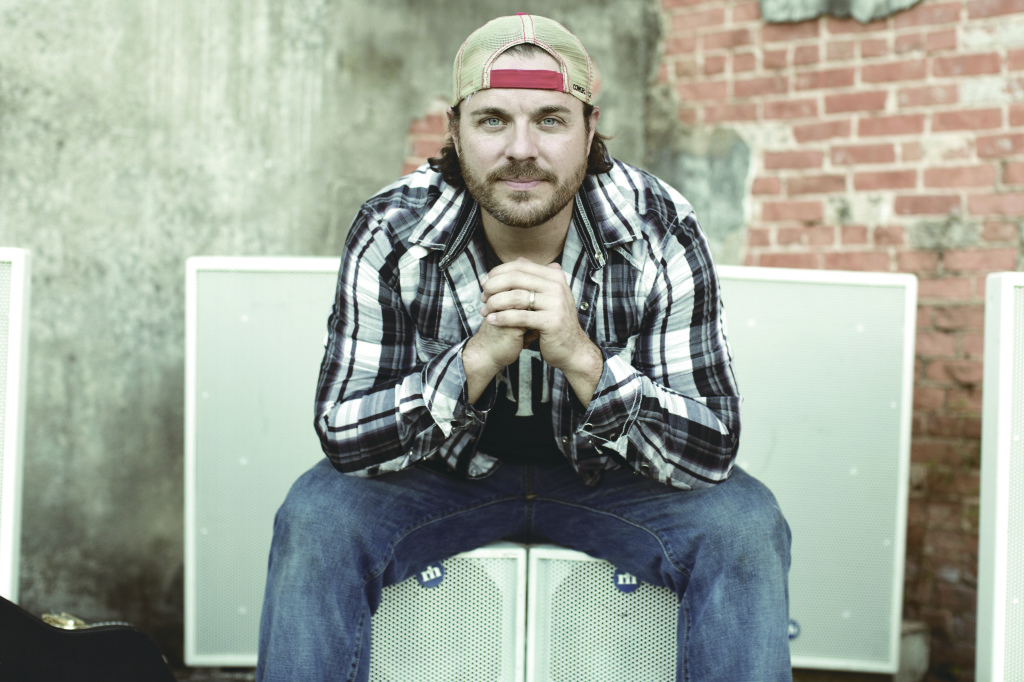 "I don't think I've had this much fun mixing an album in a long time," says Billy Decker, the man behind that segment of both projects who has had 10 No. 1 Billboard country singles. He confirms "Great voice plus great songs equals Superstar!" Expect clever lyrics, stacked harmonies, well-played instrumentation,
and feel-good songs like "I Just Wanna Play" and "Tonight."
"Cold Day," co-written with Joey Middlebrooks, pays homage to Will's hometown of Panama City Beach, Florida, with a heartbreak song that gives references to actual places like "Thomas Drive," the beautiful beaches and dreamy sunsets. He jokes, "If there was ever a way to sing a break-up song in a fun way, this is it!" He adds, "It's something from home that we can sing as a community and be proud of. Everybody talks about Spring Break so much I wanted something that made it more than that."
"Gossip Train," a true-to-life song he co-wrote with Caleb Middleton and Ashe Watson is about how words get twisted and spread quickly like a speeding locomotive…without the search for real truth. You can't help but bob your head to this mid-tempo, almost raunchy groove with fiddle and electric guitar. And the song stays true to that inevitable train sound as it's emulated throughout with the fiddle and vocals on the chorus and bridge. Will begins this song with super low, sliding bass vocals that build to well-controlled, higher crescendos at the end.
And of course, what country album would be complete without the obligatory love songs? "Driving On" (listen for Will's beautiful falsetto) and "Country Enough for Me" are about free-spirited young love, while "Still in Love" reminds you that some relationships truly can stand the test of time. Finally, I love a good tear-in-my-beer kind of song, and "Won't Let Me Go" delivers. In Will's words, it is "old school musicality that is heartfelt, personal, and not mechanical."
Receiving nods from Nashville's best heavy-hitting recording artists, Will's future projects include front-runners like Grammy-nominated producer Dave Brainard who says, "Every time I get a chance to see Will write, sing, or produce, I see another layer of his talent and I'm blown away."
But, hey, that's just one-half of the Thompson twosome. With Lindsey's music, we find out about her journey of musical self-discovery as she crafts her very first project. Teaming up with Grammy Award winning engineer/producer Chad Carlson (who worked with Taylor Swift), Will handled the vocal production for Lindsey's CD. "Her voice is soothing and soft, almost cloudy, but also piercing. It's a beautiful balance between those two worlds," states Will.
Inside Out
The title track is a manifestation of what Lindsey experienced as an Indie Pop artist. Inside Out is exactly how I felt knowing that onlookers were watching me through this process, waiting to see what I would become through this music. I wanted everybody to know that what you saw was what you got. There would be no hiding or wanting to be someone else. And it feels really good to know that I found my sweet spot." The first notes of "Inside Out" are a sequence of dancing arpeggios on piano that mimic the chaotic condition of living in a glass house. Lindsey's vocals are hypnotically smooth with a light, airy tone, but solid and precise – like those of Celtic singers with pitch-perfectstraight tones that are pleasing and mystical. First Note Entertainment CEO, Tommy Jackson states that not only can Lindsey's sweet smile brighten your day, but "…when she starts to sing, even heaven smiles back."
The melodies of each song on the CD are so "singable" and are backed by the depth of thoughtful lyrics, tightly-stacked harmonies, and impeccable instrumentation. All of them have hooks you can't get out of your head. Lindsey's vocal range is high and controlled, and she can soften to almost a whisper, and then pack her vocals with power and punch – without a change in her style.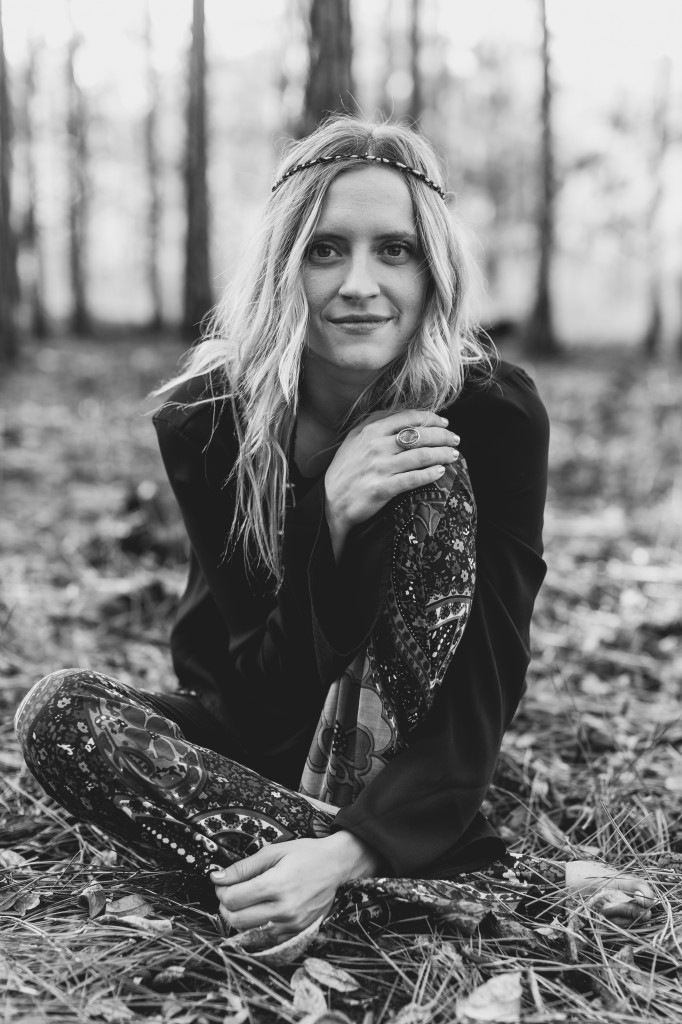 First Note Entertainment songwriter Tim Jackson states, "Lindsey is by far one of the most talented artists that I have worked with in a very long time. From writing to performing, she brings such sincerity to the songs that you are hooked and a forever-fan from the first time you hear her!" That sentiment holds true on all of the tracks. Lindsey co-wrote with Will, Tim Jackson, Anthony Peebles, and Kaci Bolls on seven songs, including the title track, and "Outta My Mind," a piece with driving piano octaves and a clever melody that is a rhythmic playground. She invokes the psychedelic 70s rock era with the creatively-crafted song "The Ledge." Its memorable bass line, funky guitar riffs, wah-wah sounds, organ, and sexy vocal line have just enough variations to keep you pulled in and wanting to hear it again. Lindsey performs "Fallin' Hard" as a duet with fellow First Note artist Anthony Peebles with enchanting vocals that form the perfect fit and contain surprising harmonic nuances, pleasing electric and acoustic guitars and well-placed organ sounds.
Beautiful ballads ornament the collection with songs such as "Stay," with piano, a mournful violin and rich harmonies, and "Here in the Light", a song I liken to the fabulous musical score from the 2013 Tom Cruise movie "Oblivion" by French band M83 featuring Norwegian singer Susanne Sundfor. In other words, it's musically and vocally poignant. In "We Never Were," Lindsey's voice is filled with longing and despair, blended with dissonant piano chords and violin. It transports you to a slow-motion black and white music video with a pensive person walking alongside a river bank in the falling snow.
The beat picks up with two mid-tempo songs written by husband Will and co-writers Tim Jackson and Onree Gill. "Save Me" could easily be placed as a theme song in a popular television series – or be heard by drivers singing every word unabashedly while cruising the highway – it's that catchy. "Shooting Heart" incorporates notable keyboard and vocal effects-especially in the harmonies, and keeps your feet tapping.
"I have sung demos and been a songwriter, but have never had anything catered to me before," says Lindsey. "Having folks give me this freedom and say 'Let's write for you today' allowed me the opportunity this whole past year to become myself; to create, mold and sharpen my own sound, not just sing a specific genre or song."
Will and Lindsey live in Panama City and are performing sold-out shows like the recent performances at Trebeaché on 30A with First Note Entertainment artists. Find their songs on iTunes and get live performance/ticket info at www.lindseythompsonmusic.com and www.willthompsonmusic.com.
Will and Lindsey Thompson will perform at the Martin Theatre on May 27 as a part of a local artist showcase. Other acts will include Anthony Peeples, Massalina Cargo, and Lesley Perdue. The show will begin at 7 p.m. and advanced tickets can be purchased online at
www.martintheatre.com
or by phone at (850) 763-8080 for $20. Proceeds will benefit the Bay Youth Music Association.
Leave a Reply
comments
Powered by Facebook Comments