By Val Shoger: Photos by Katie DeSantis
Offers Walking distance to some of the best restaurants, venues, and recreation Bay County has to offer.
St. Andrews, one of the oldest neighborhoods of Panama City, offers an interesting mix of modern construction and historical sites side-by-side while retaining a small-town feel that lets residents experience a sense of community.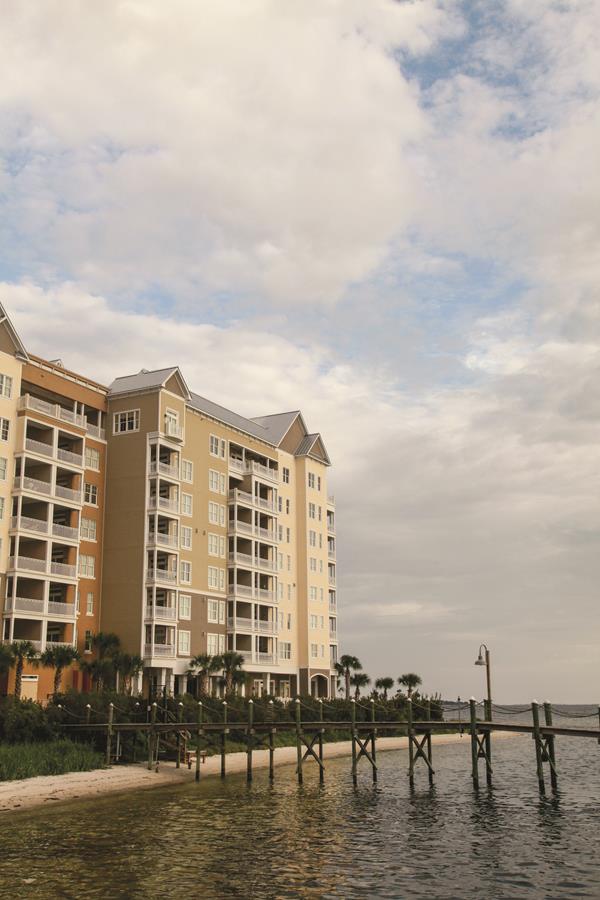 The hustle and bustle at St. Andrews Marina with its fleet of recreational and commercial fishing boats and modern storefronts alongside restaurants that have been in business for decades contribute to the unique atmosphere in St. Andrews . There is always something to do on any given day. There is a farmers' market on Saturday mornings, a sunset celebration on Thursdays, and workshops at the Publishing Museum as well as a guided weekly tour of the most interesting landmarks in St. Andrews. There is also Floriopolis, a newly-established art gallery with a very avid following and several small boutiques and stores that offer unique shopping possibilities. Some of the areas' best restaurants are located within walking distance of each other. During the summer months, live music at many of the eateries accompanies the beautiful vistas of the sun setting across the bay and make St. Andrews one of the most sought-after places to live in Bay County. Panama City government and the Community Redevelopment Agency (CRA) are doing an outstanding job providing opportunity, infrastructure, and security for businesses and residents in St. Andrews. But the success of the neighborhood can also be attributed to the completion of Harbour Village Condominiums in 2006. The 116 unit, eight-story building stands tall and picturesque on the waterfront between St . Andrews Marina and Oaks by the Bay Park. It has become one of the best addresses to live at in Panama City.
Charles E. and Betty E. Nichols own one of the six penthouse units at Harbour Village. The Nichols' have owned several beautiful homes in Panama City and have invested in real estate throughout the years. They decided to buy a condo at Harbour Village as an investment and possibly a place to live. When the developer penthouse unit became available, they added it to their portfolio of properties and decided to move into the unit. "Harbour Village offers a wonderful lifestyle and we feel very private in our penthouse condo . It is wonderful for entertaining and we have the best views for watching the fireworks on July 4th." Betty states.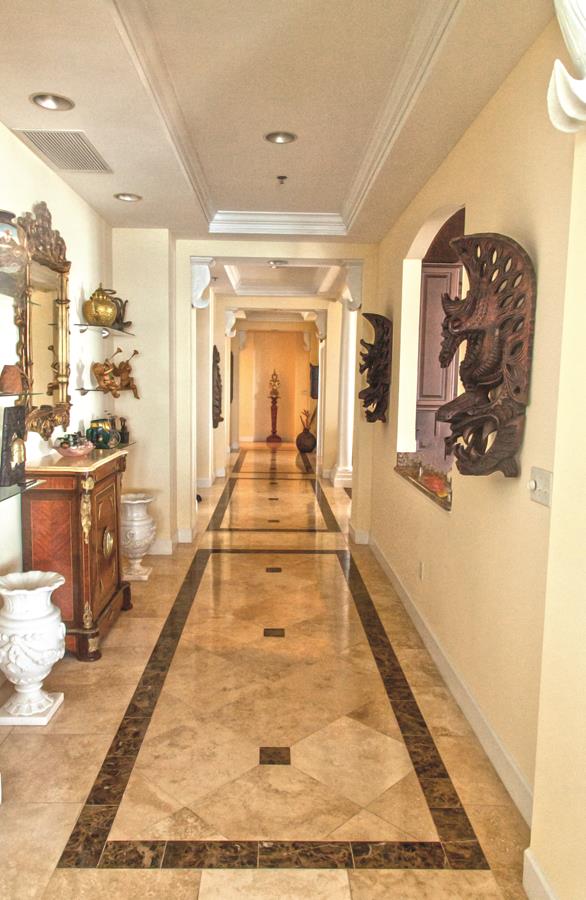 Charles' career and assignments as a diplomat in service for the Department of State led the couple overseas for over twenty years. Together they lived in eleven different countries from 1967 to 1990. Charles continued working in Washington D .C . for another five years and retired in 1995. Countries like Chile, Malaysia, Sri Lanka, Singapore, Saudi Arabia, Mauritius, Trinidad and Zanzibar are just a few of the exotic places they called home in the past. But none of these places deterred them from coming back to Panama City. "We never questioned that Panama City was the place where we wanted to retire" says Charles. "We love the proximity to Tyndall Air Force base and have a sense of security here. The hospitals are very good and there is plenty to do and great possibilities for shopping." Betty added "It was and is always so peaceful here"
Their first visit to Panama City was in 1965 they recall. Betty's mother lived in Vernon and Panama City was a very popular getaway. "I remember back in the 70s, between job transfers, we would come home to Vernon and would come down to the Breakers on weekends just to listen to a particular band, Clutch. They were relatives of ours. My first cousin, Diane Faust, managed Breakers and she was also the wife of the bandleader," recalls Charles.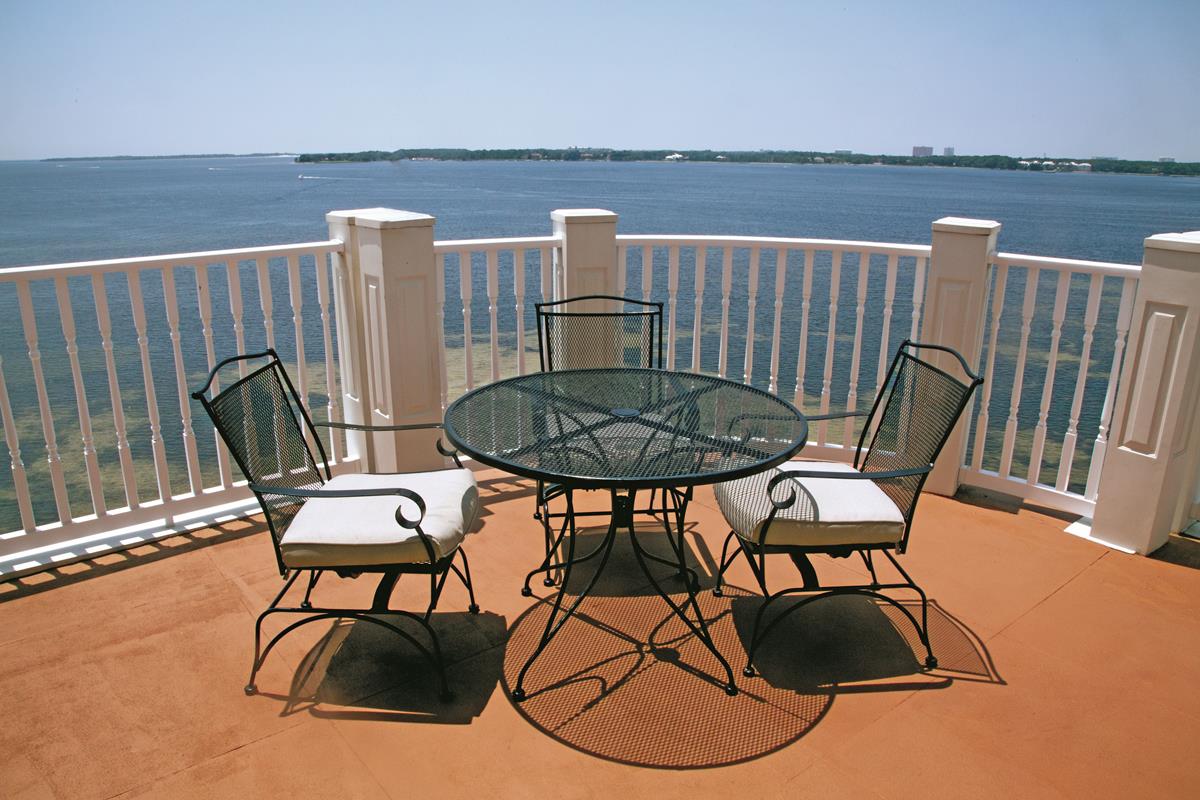 Charles and Betty recall some of their various assignments to foreign countries. The fascinating details unfold and paint a picture of unique experiences and adventure . Even their marriage was unusual . During Charles' first assignment in Santiago, Chile, they decided to get married . The only way possible to do so was to get married over the telephone . After a lengthy telephone call, a judge in D .C . pronounced them man and wife . Their unusual long-distance marriage ceremony made headlines in the newspapers .
With so much adventure in their lives, isn't condo living too quiet for them? "No," states Betty, "because Charles likes to plan another trip as soon as he comes back from one."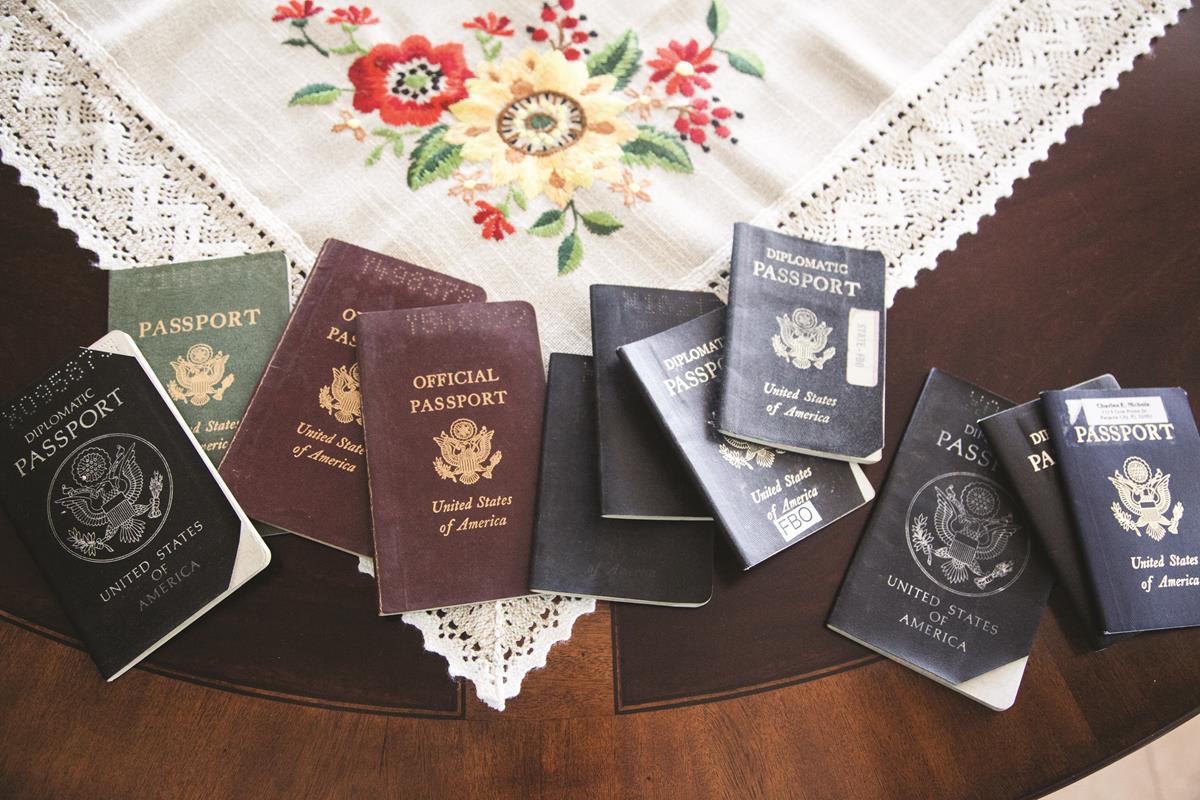 But they certainly love coming back to their penthouse unit . It leaves nothing to wish for. With 4,042 square feet of indoor living space and another 892 square feet of outdoor living space with two balconies, there is plenty of room to unfold. Betty and Charles have decorated each room with unique pieces that speak of their worldwide travels. Unique statues, wall decorations, and antique furniture adorn each room and complement the condo's unique features such as beautiful marble flooring and pillars, and stunning views of St. Andrews Bay. The condo offers a lavish master bathroom, soaring ceilings, an outdoor kitchen, and views of the sunrise in the mornings and sunsets in the evenings with plenty of room to entertain guests.
But as much as they love their Harbour Village penthouse, the Nichols' are thinking about change. "It is an easy place to take care of" Betty states "but I like to dig in the dirt and would like to have a small garden again." They recently decided to list the penthouse for sale but have not decided if they will downsize to another condominium or a small house, but it is quite certain that this will be yet another adventure for Betty and Charles Nichols.
Leave a Reply
comments
Powered by Facebook Comments