BY LAURA ROESCH
PHOTOGRAPHY BY ALEIGHSA WRIGHT
Joshua Schwinn describes himself as a lifelong car guy. As odd as this might sound for someone who is only 25 years old, it is justified when considering that Josh bought his first car at the age of 12.
Proudly self-taught and with much help from his dad, Joshua has so far saved three cars from ending up in the junkyard. His current daily driver, a 1973 Porsche 911 T, had languished in a musty garage in pieces for decades.
But Josh had a vision and the determination to drive it down the road. He made up with hard work and much love what his budget would not allow and the Porsche made it back to the road after six months of work. And more importantly, its owner loves it and gives it the TLC fit for a classic car.
While so many of his peers spend more time in front of computer screens in arguably less productive ways, Josh's efforts pay off educationally and he has the car of his dreams to drive.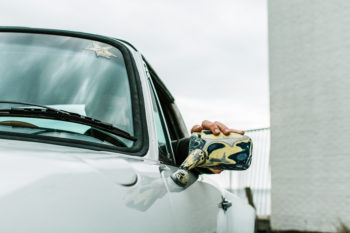 Admittedly, vintage Porsche purists may cringe at the smorgasbord of parts and non-original modifications of this Porsche. But no one can deny that it looks sharp, and for Joshua, the end result justifies the means. This car escaped its certain demise thanks to its proud and dedicated new owner. Joshua, who spends a good part of his time in his garage, is a part-time student at Gulf Coast State College. We wanted to know more about the long road from project car to road-worthy attention-grabber, and he sat down with us to share the story.
Not many people buy their first car at 12. How did that come about?
As a young kid I spent a great deal of my time in my dad's custom car and motorcycle shop. He encouraged me to get my hands dirty, giving me little tasks, showing me what to do, and letting me learn by trial and error. I loved everything about the mechanical side of cars! When I came across a 1969 Chevy Nova, I just had to have it. To earn money to buy it, I went door-to-door in our neighborhood pressure-washing driveways for the longest time. I finally brought the car home and began tinkering with it. It was a perfect project for a young kid.
You describe yourself as "self-taught." How so?
My experience has been all hands-on, trial and error. There are unlimited sources online for research and "how-to" videos. Honestly, there is no reason that anyone couldn't do this, too. Someone has already done it and is willing to share how to do it. And my dad has taught me so much, too. Digging into a mechanical project is such a great way to learn.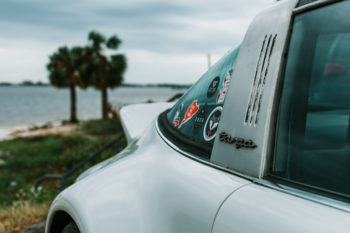 How many cars have you fixed up so far?
I bought a 1982 Z28 Camaro that my dad and I restored. I was 15 at the time and not long after I started driving it, I got a speeding ticket. I had to sell the Nova to pay for the ticket. Lesson learned. After that, I became fascinated with German cars, especially the BMW 3 series. I found one, pushed aside at a local German repair shop in Callaway. I thought it looked cool, and although it needed lots of work, I wasn't intimidated by that. I brought it home, wrenched on it, and drove it for several years. I loved the Camaro, but it was a real gas guzzler for a 16-year-old on a limited budget, and it did not have air conditioning. The BMW 3 is so much more reliable and comfortable because it does have air conditioning. A five-speed, it starts every time, and is much more fuel efficient. But a Porsche was always the car of my dreams….
And then you found your dream car?
I did … sort of. You've heard of a barn find? This was a total basket case. I found it when I was 16 and in the 10th grade. It belonged to a family friend who had purchased it for his wife in 1989. The gentleman began tearing it apart in 1994 to fix some things. It sat, torn apart, from 1994 until I rescued it in 2010. It was in so many, many pieces, and it had rusted through in a few places. When I got it home, I took a hammer and chisel and chiseled Bondo off, two inches deep in some places. But the price was right; the previous owner simply wanted to get rid of it. I am very grateful that she did!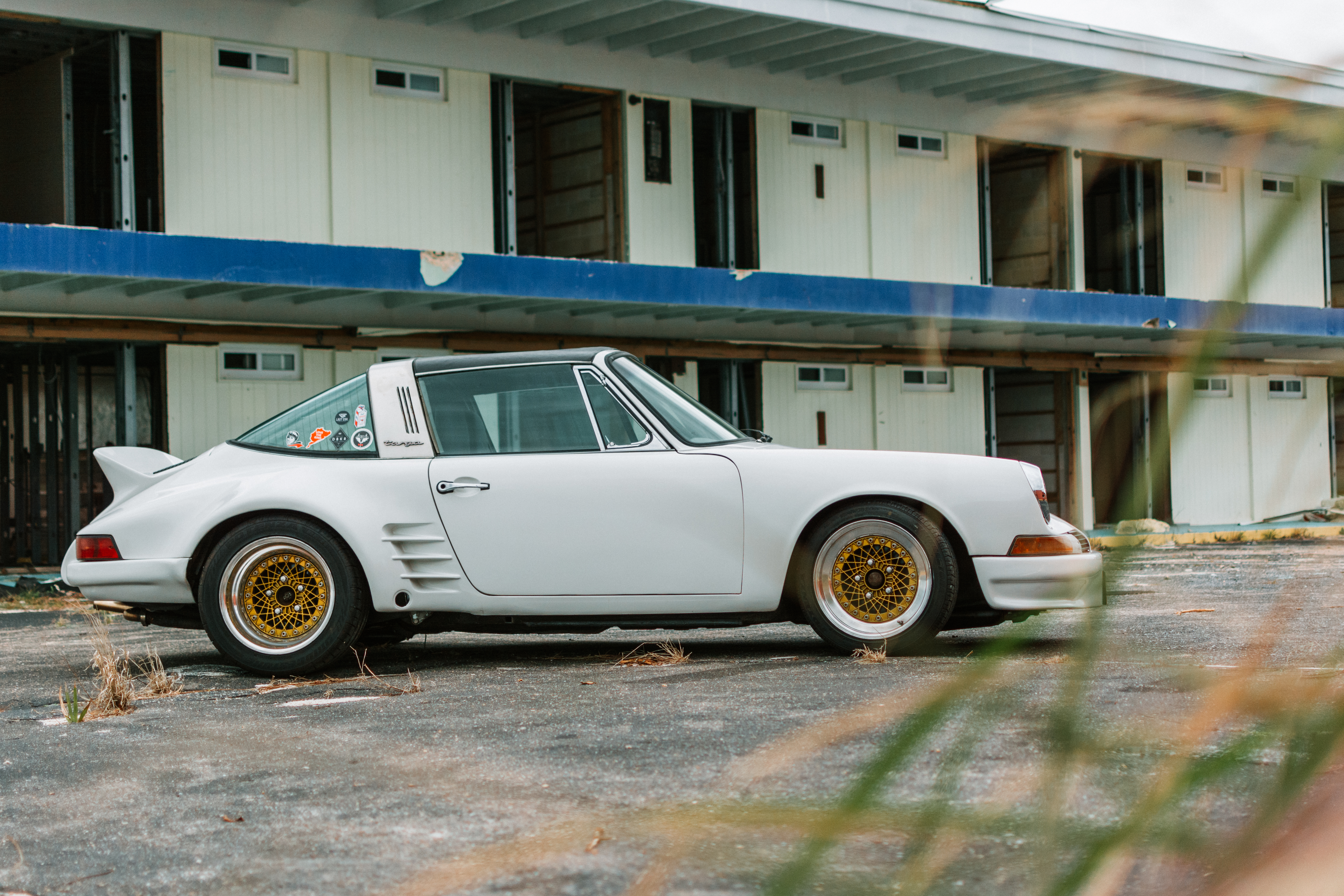 Tell us about the restoration process.
As part of my research on whether to take on this project, I spoke to Dave Smith at Smith MotorWorks. He is a local expert on all things Porsche and was so helpful. He was candid, suggesting I might want to consider looking for a more intact car. It needed flooring, body panels, quarter panels, window glass, all the interior, and the engine had to be rebuilt. It needed everything! The only thing it didn't need was the original Targa top. But I couldn't resist it; that it was a basket case was the challenge. So I hauled it home, mostly in boxes. Many, many boxes. I returned several times to collect all the pieces. I had to wait until I had the funds to begin the project, and it took six months to rebuild, after most of the body work was completed. I did most of the body work and my dad did most of the fiberglass work. We both sprayed it.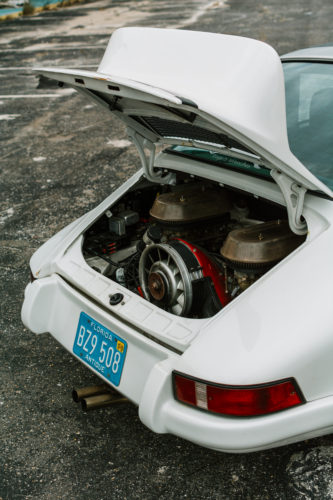 How much of it would you consider "stock"?
Not much, honestly, but what a blast to figure out how to put it all back together in the way I wanted, and that would allow me to drive it every day. Most of the work was done with aftermarket parts, like the wide-body fiberglass rear, for example. The '80s-era Epsilon Southern Ways three-piece wheels are period-correct. I got them in trade for the wheels that came on the car. I thought the Epsilons looked better, although I had to rebuild them. The engine is not stock, but it is a Porsche engine. It is carbureted, although I had to clean and rebuild both carburetors and install new gaskets. And I went through the entire engine to double-check what had been done, although it wasn't necessary to pull the jugs or heads as someone had already done that and the work appeared to be solid. I also rebuilt the transmission as the gears were grinding a bit. The tachometer no longer worked, so I installed an aftermarket one, until I can find an original one. The dash was redone, in stitched leather, along with new door panels, and a new floor carpet kit. I installed all new front and rear glass, a new hood and trunk, and refurbished the gauges. The seats were recovered; a new trunk lining installed. All new suspension components were added, and all the brake and clutch components were also replaced. The car was too far gone to restore it to a more original condition, and besides, my budget wouldn't allow that anyway. I just wanted to be able to drive it. It gets a lot of attention. It may not be for everyone, especially old-school Porsche purists, but I have had a lot of fun with it, and learned so much rebuilding it. It is meant to have fun with; if I mess it up, I'll fix it!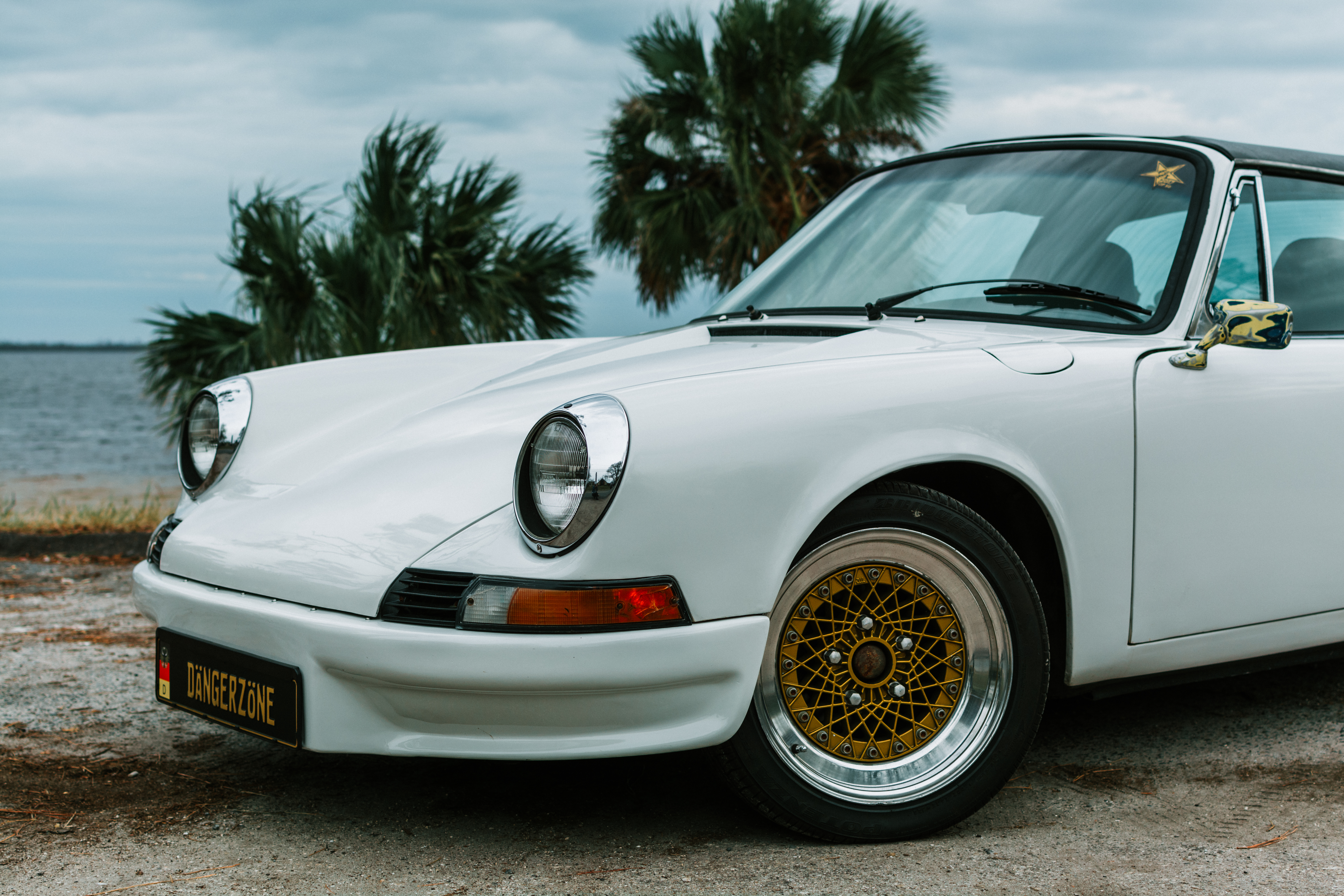 What was the most challenging aspect of the build?
Taking care of the rust issues. So much rust, so much Bondo. Bondo is not a good thing. A lot of metal had to be replaced. For example, the front trunk support in front of the gas tank is new metal; it had collapsed.
What's next for your Porsche?
There's little maintenance needed now, although I am now in the process of replacing the carburetors with electric fuel injection. I've never done that before either, so that's another great learning opportunity. And with EFI, it will start much quicker and easier. This car's a keeper!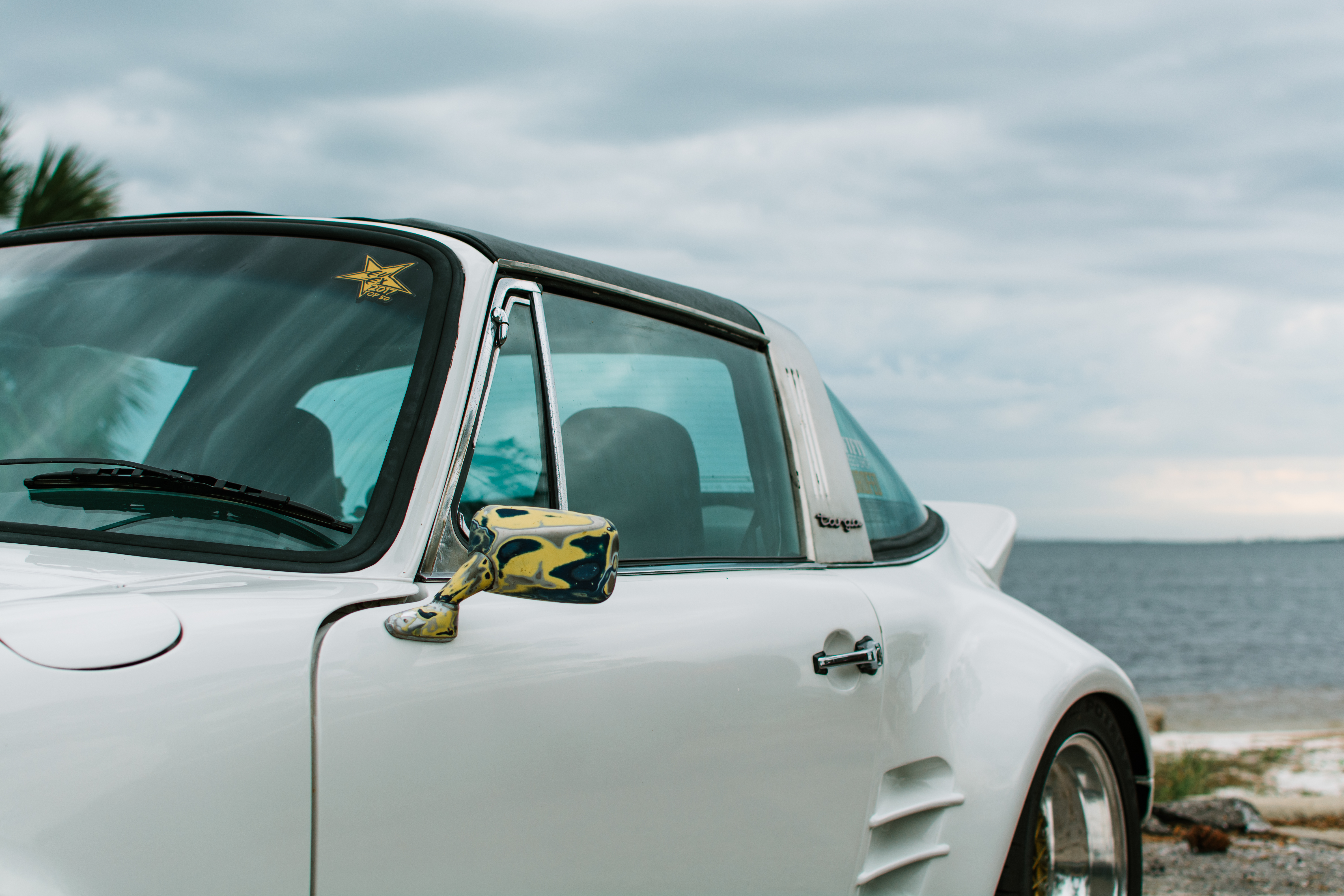 Leave a Reply
comments
Powered by Facebook Comments