Photos by 

Amy Riley Wobser, Amy Riley Photography
Clouds gave way to rays of sunshine on an April afternoon. Solid wooden doors opened, and Allison Hess walked down the aisle to meet William Sitte and, surrounded by family and friends, they vowed their lives to one another in an elegant flurry of white and blush.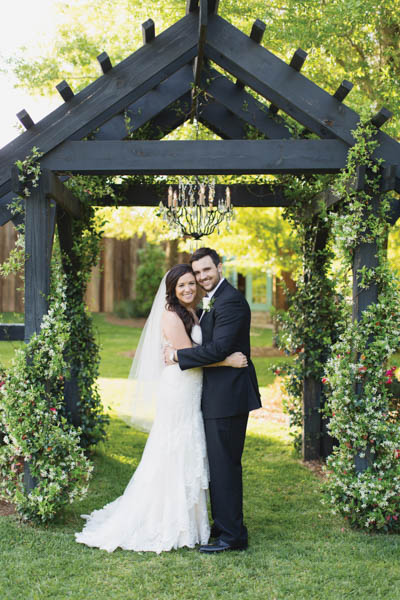 Allison and William grew up in Panama City but did not meet until a chance introduction by a mutual friend who showed Will a picture of Allison. Before having met, Allison received a text from Will that read, "Allison – this is Will, the guy you are going to fall in love with way too quickly." She recalls thinking it was funny, but also felt speechless.
Will proved to be the perfect gentleman. Allison remembers his thoughtfulness made a big impression on her. After mentioning to him that she had just started drinking coffee, Will made it a tradition to bring her favorite, a white chocolate mocha, to her workplace every Monday. "Nowadays everyone gets so caught up in their lives and we go on dates when it's convenient, but this wasn't convenient for him – he made me his priority and showed me that he was thinking about me," she says. Those little things showed Allison that he was the one. "I saw Will's great qualities, met his family and friends, and he treated me like a princess. Not to mention there were a few signs from above. I knew Will was the person God made for me."
They knew almost immediately that what they had found in each other was very special. After attending a wedding together they knew that their own wasn't too far away. "I think we are at the age where we knew exactly what we wanted."
Allison remembers that they attended numerous weddings together and Will started asking suspicious questions. He wanted to know what time of the year she'd like to get married and what type of wedding she'd like to have. "I told him I would like a spring wedding and that I wanted to be completely surprised [by the proposal]."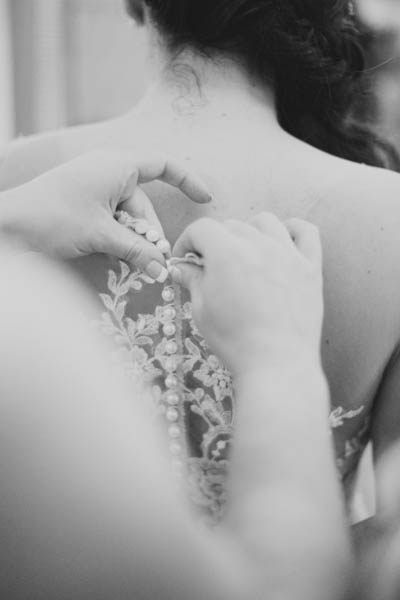 On the Fourth-of-July weekend, exactly nine months and one week after their very first date, Will asked Allison to marry him. He had it all planned for that Friday night, but was having trouble contacting Allison's father, State Attorney Glenn Hess, to ask for his blessing. "Luckily, I was able to catch him that Friday morning and, in the evening at sunset, I asked Allison to marry me," Will remembers with a smile. He took her to the place where they had their first date, Runaway Island Restaurant, and took her out to the beach while they waited for their table. "I was so nervous, the only thing I could say was, 'Will you marry me?'" and after giving me a hard time about my "romantic speech," she said yes!"
Soon, the wedding planning would start and Allison enlisted her mother, friends, and family. She wanted Will and the guests to see her for the first time as she walked down the aisle but the wedding was set to be outdoors and there would not be a place where she could stay out of sight. While looking for wedding and decoration ideas, she saw how two doors could hide her from everyone's view until the moment they swung open. Allison's father immediately went on a mission to find the perfect doors as soon as she told him the idea, searching everywhere and finally finding the perfect set at a store in Alabama – two matching antique doors from the 1800s.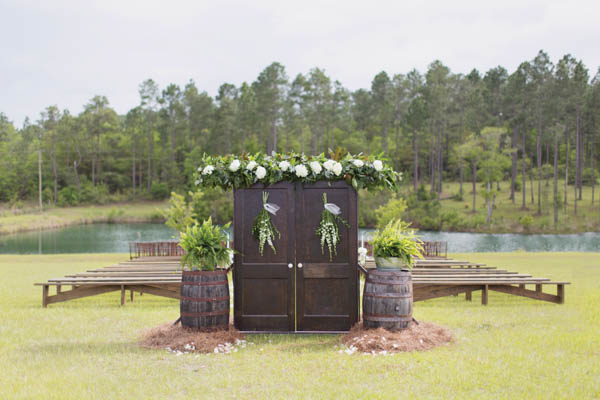 "So my father spent every weekend until the wedding removing the paint and staining the doors and building a frame so that it would be the entrance that I wanted."
"The doors had around four layers of white paint. But to match the décor I wanted the doors to be brown," she explains. "So my father spent every weekend until the wedding removing the paint and staining the doors and building a frame so that it would be the entrance that I wanted." In fact, on the wedding day, everything came together perfectly and all emotions were running high when the doors opened and finally everyone could see the beautiful and elegant Allison striding towards Will. The day and evening will be remembered as one of the most romantic and happy celebrations.
"No wedding blog can prepare you for what goes into making the perfect wedding," Allison knows. "From the ceremony doors that took my dad days and days to build to the many hours my mom and her friends spent ironing table cloths, folding napkins, and filling salt and pepper shakers; every little detail was perfect and we are truly grateful for everyone who put hours of love into a short, beautiful day."
Allison advises brides and grooms to enjoy the planning process and all the joys that go along with it.
She says it is the shortest day of one's life – and a lot goes into it. "Don't take for granted the experiences leading up to the big day- it will be over before you know it."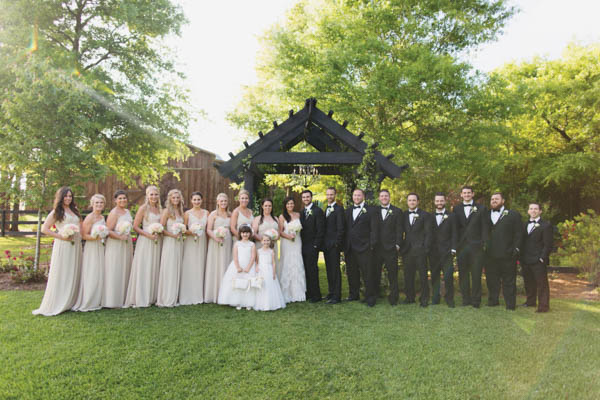 Now that the knot is tied, Allison and Will wake up every day and try to do all they can to make each other happy. "We always remember to put God first and us second and never forget to make sure we share how appreciative we are to have each other," Allison says.
Allison, a district legislative assistant for the Florida Senate, and Will, a software engineer, plan to stay in Panama City. "We love the small town atmosphere and being close to our family and friends."
From the bottom of their hearts, Allison and Will thank their family and friends for making their wedding a dream come true.
Leave a Reply
comments
Powered by Facebook Comments