Photography by Sonja Revells
Jonathan and Andrea met in 2008 in Boulder Creek, California, as summer camp counselors at Camp Krem, a camp for people with special needs. "There are few people in life who have an instant impact on you, but Jonathan sure had one on me," Andrea remembers. She recalls the exact moment she met him, "from his cheesy grin to his enthusiastic hello."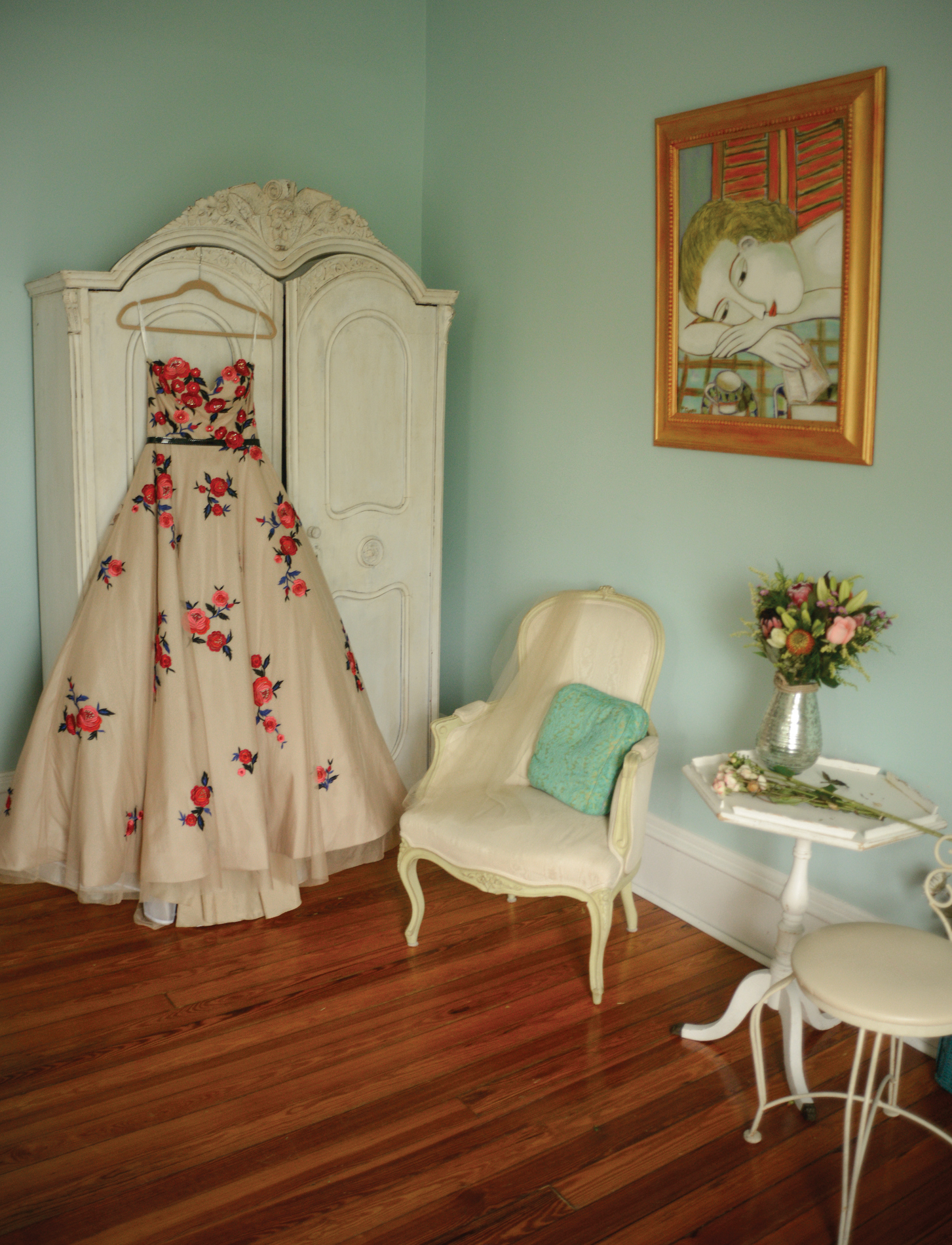 They grew as friends that summer, facing some of the toughest challenges together while working in service to others. This type of work really opens a person up to be his or her truest self, they say. Jonathan and Andrea were able to establish a tremendous friendship over the course of the summer. They remained friends over the next two years, staying in touch and seeing each other occasionally.Andrea was in North Carolina finishing up college, and Jonathan lived in San Francisco. In the summer of 2010, happenstance brought them both back to Camp Krem, and they worked together again that summer, this time becoming more than friends. "I quickly fell in love with Jonathan's genuine, caring heart and quick wit," says Andrea. "I began to fall for her extreme independence and generous spirit," says Jonathan.
At this point, Andrea, a native Floridian, made a whirlwind decision to move in with her girlfriends in San Francisco. "This had nothing to do with Jonathan," she claims with a twinkle. Finally on the same coast, Jonathan and Andrea were able to strengthen their bond and relationship over the course of the next three years. They worked together as co-directors of the year-round program at Camp Krem and led day and weekend trips around the Bay Area for people with special needs, in addition to working together as assistant teachers in the same class at a public school in San Francisco. They lived together in "a tiny shoebox of a studio apartment" in SF… "It's a miracle that we could spend 24/7 together and still enjoy every moment!! We always say that we would go back to that period of time in a heartbeat," they say.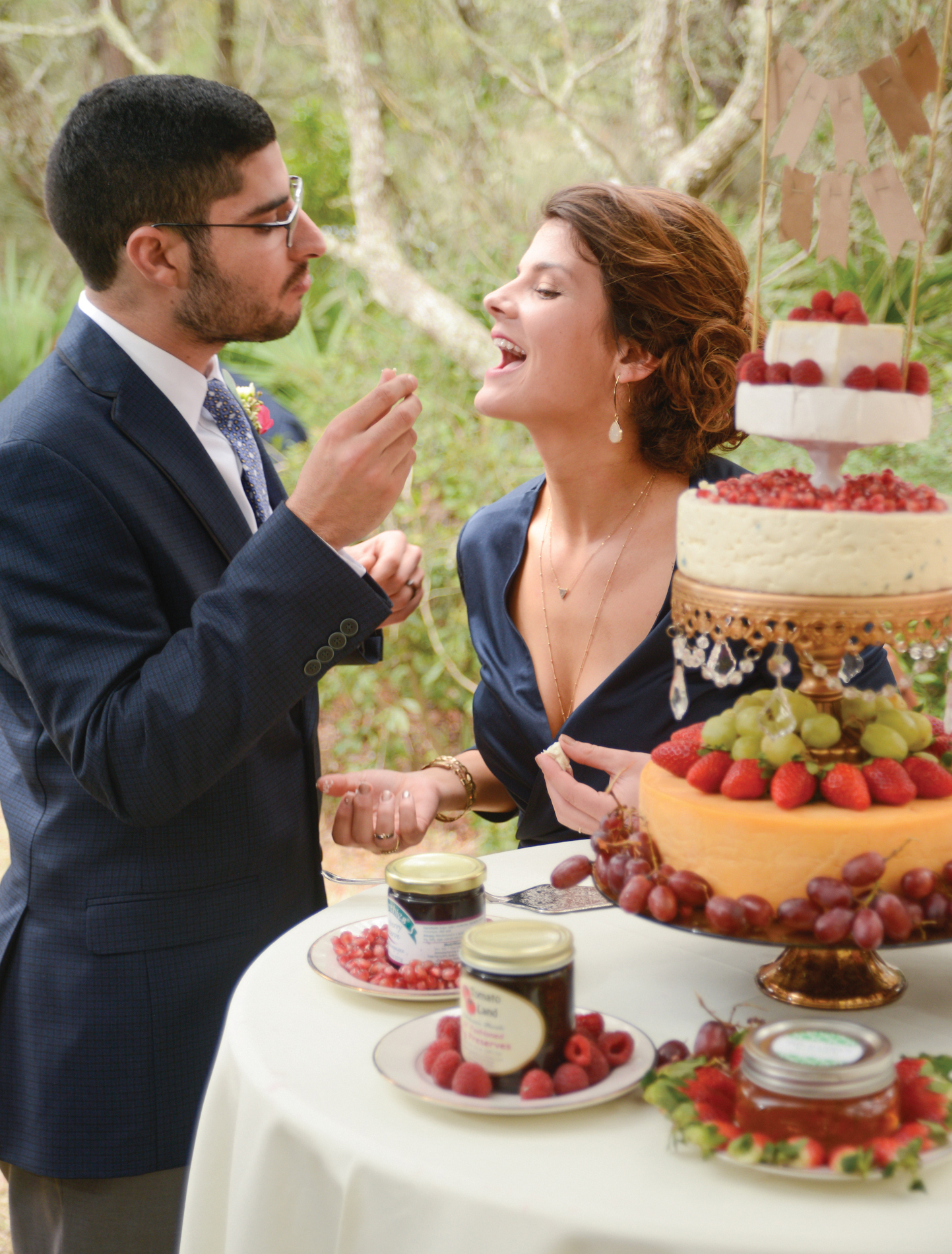 In June 2013 the couple moved back to Andrea's native, Tallahassee, Florida, where they soon bought an amazing home and got a "rotten" dog, Baker. Marriage seemed like the next step, and the couple decided to marry. Jonathan proposed with a vintage ring that Andrea had to pick out of a jar of pickled okra—her favorite! Since they already owned a home and had a (dog) child, neither one expected marriage to change much of anything. And practically it didn't. But emotionally, marriage was a game changer. "We have always been invested in a strong and healthy relationship, but marriage made us both understand the true meaning of family, and we became even more committed to strengthening and deepening our relationship as a result. Marriage made us feel an overwhelming sense of love and security and thus allowed us to become an even better and truer version of ourselves as individuals and as a couple. Our relationship flourishes because we recognize each other's strengths and allow those strengths to combine and work together to form a true partnership, while still recognizing our individual involvement."
Once they decided to get married, Andrea and Jonathan knew they wanted to have a mellow and low-key celebration. The beautiful beaches of Northwest Florida seemed ideal. "We wanted to have an event where all of our friends and family, many of whom were travelling thousands of miles to be there, could feel comfortable and relaxed." They rented Anna's Veranda in Inlet Beach and hosted a week-long celebration between Christmas and New Years, kicked off by a wedding ceremony on the beach on 12/27/14. The guests then enjoyed nearly a week of relaxing and enjoyed all of the wonderful restaurants and entertainment in Bay County. The wedding party and a few others stayed at Anna's Veranda, and many guests and family members chose to rent houses in the area for the week as well, to take full advantage of all the area had to offer.
Andrea and Jonathan's advice for wedding planning; "We encourage brides and grooms to forget all of the fuss, and really focus on having a wedding celebration that is meaningful to you as a couple. The experience on your wedding day is going to be marked by those you share it with, not by the type of glassware you choose. Our friends and family pitched in to help with many of the DIY elements, and this made the whole experience more intimate and fun."
Interested in having your wedding featured? Send a selection of your photos with your contact information to weddings@panamacityliving.com
Leave a Reply
comments
Powered by Facebook Comments