PHOTOGRAPHY BY MICHAEL BOOINI | MAKE UP BY REBECCA GRIFFITH
I think I first became aware of style in high school. During my sophomore year, I discovered the treasure trove of fun and funky pieces that could be found at Goodwill. Hunting for just the right piece became a game to me. Then I started taking my finds apart and reconstructed them into truly unique clothing to make a statement about my style. I also experimented with different materials. I remember making skirts out of vinyl picnic table covers. With basic sewing skills, I learned to dissect patterns, creating my own clothes and accessories with scraps of fabric and different textiles. In hindsight, I think I've always enjoyed being that person who pushes the fashion envelope. I don't think that made my high school principal very happy, but it was certainly a lot of fun. My style is heavily influenced by the 1950s and 1960s. I also like to squeeze some of the current trends into the melting pot that I call "My Style." When I am choosing an outfit, I get to play dress up in my own closet. I like to construct a look that is inspired by a time period or a movie, and then I work on my hair and makeup to pull it all together. I think all the aspects of an outfit come together to make a statement. So, to me, it's important to consider all aspects.
Confidence is a huge part of style. Fashion designer Rachel Zoe once said, "Style is a way to say who you are without speaking." There is so much truth to this statement. I am almost 40, and I find that I have to be a little more creative with my wardrobe. I have always tried to think a little outside the box but dress appropriate to my age. I think that makes dressing more challenging, but I also think it's an exciting time of experimentation and transition.
I think creativity is key. I am absolutely in love with mixing unexpected patterns and prints. My closet looks like a fabric store; the crazier the print, the more I adore it. I am not governed by the one-floral-only rule or the don't-mix-prints rule. I try to create ensembles that speak to me and for me. I don't think I will ever stop experimenting with clothes, accessories, hair styles or hair color in order to accentuate the way I present myself to the world.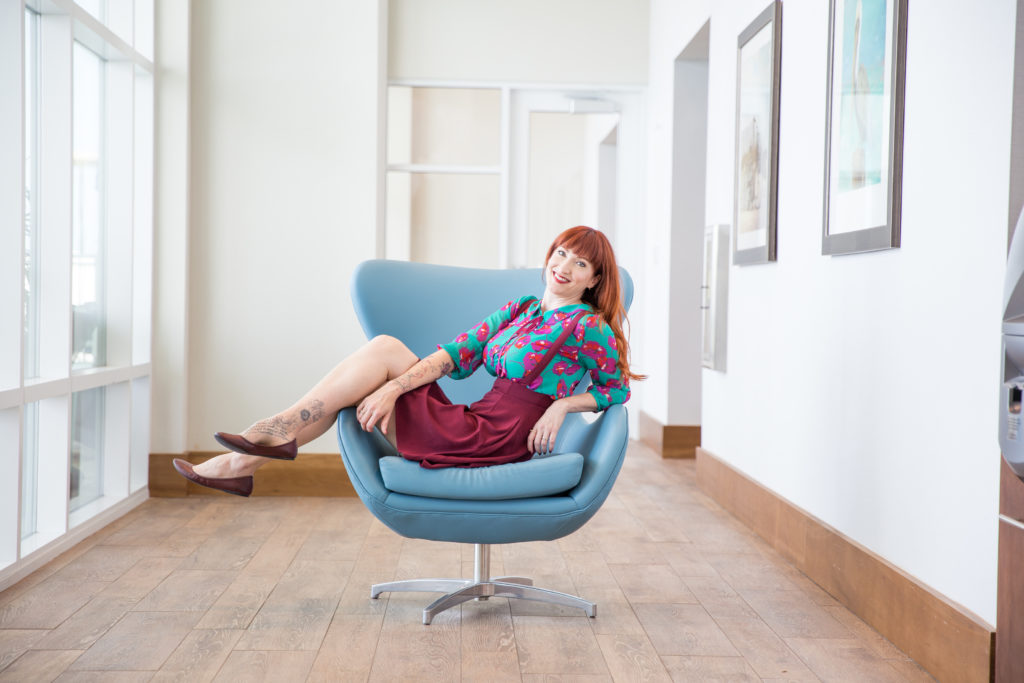 Fashion and style play an integral role in my career as a hair stylist and co-owner of Indulgence Salon. I know that my stylists and I continue to evolve and create in order to keep up with other talented artists. I feel incredibly fortunate that my work allows me to help other women find their style. There's no greater feeling than helping another woman fall in love with herself and her look all over again. I really think that's what hair, makeup, clothes, and other accessories can do for us every day, when we do them authentically.
I think, ultimately, that fashion says "me too," whereas a woman's style says, "only me." Style is about knowing who you are and dressing accordingly. Fashion is there to guide us, but it shouldn't be used to define us. I can certainly find inspiration in today's fashion trends, but I am not locked into wearing just what's on the runway this week or on the cover of a magazine. I want to incorporate some of those looks in my style, but it wouldn't be unique if I just replicated what was already out there. Nevertheless, the biggest faux pas a woman can make, in my opinion, is to reveal too much. Classic style is having something to flaunt, but choosing not to do so, leaving a little something to the imagination. The strongest statement, sometimes, is what's left unsaid or, in this case, unseen.
On the flip side, in the "not to do" category, I think it's unfortunate that some of us, and I put myself in this category sometimes, can get so singular in our vision of what to wear. Just because you bought a certain outfit together doesn't mean you can't pair it with a myriad of other items. In your closet, just like in mine, I have no doubt the possibilities are infinite! I think it's important to spend some time putting things together in new, creative ways so that you don't just keep reaching for the same combinations that are comfortable and easy.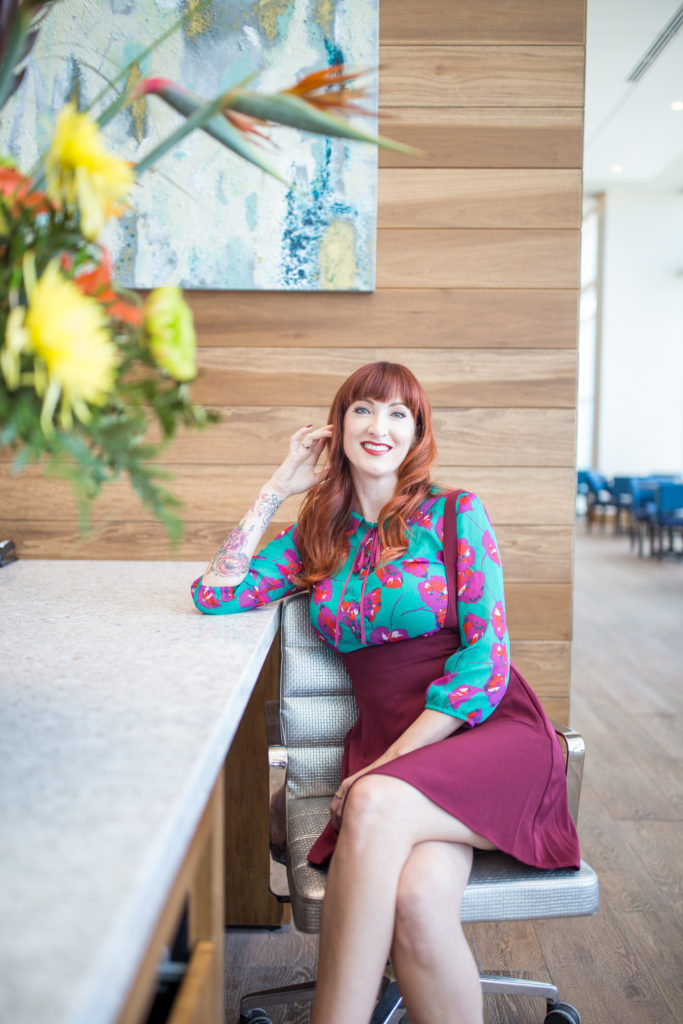 ABOUT TAMSIN ANDREOZZI
Tamsin Andreozzi has been a hairdresser for nearly 20 years. For the past 11 years, she has owned Indulgence Salon in Panama City Beach, together with her sister and business partner, Rebecca Marolla. Tamsin is married to "rad" husband George, and they share three amazing children: Chloe, Gage, and Sofia, as well as three furry children: Huxley, Masada, and Cheeto. When Tamsin is not in the salon, she spends time in the kitchen with husband George. Both enjoy creating fantastic culinary delights. Managing business, and being a wife, mother, sister, daughter, etc., is always a juggling act, she says, but happily, sharing the business with her sister affords both a lot of time with their families.
Leave a Reply
comments
Powered by Facebook Comments