PHOTOGRAPHY BY KYLE BARNES
My grandma told me more times than I can remember, "Always be the best dressed, because you never know who you'll run into." What great advice. She was always dressed perfectly, head to toe. She loved adding scarfs and fun jewelry to her outfits. Between her and my other grandma, I acquired a love for sparkle. While attending Auburn University, I noticed girls going to class in sorority T-shirts, shorts and Ugg boots. That was not me. I could never bring myself to wear that. I preferred wearing dresses and pearls. One of my professors once told me, "Dress for the job you want." I never wanted to be a cycling teacher in Colorado, so I avoided the shorts and Uggs.
I never follow trends too closely. My style is constantly evolving and I focus on clothing that looks good on me. I always wear a statement piece, whether it is a fun top, fancy shoes or pretty jewelry. I usually invest the most in jewelry. You could wear a simple black dress and no one would even question the brand if you accessorized it with arm candy such as a David Yurman bracelet. I sort and purge clothes every nine months. I know some people say to do this every six months, but honestly, Florida doesn't have seasons.
I believe you should never buy something that you have to talk yourself into. If you have to talk yourself into it, you will not have the confidence to wear it. You might buy a brand name piece of clothing just because it's reduced in price but end up never wearing it. Spending a little more on items you truly love to wear is better than letting bargain pieces sit in the closet.
Throughout my life—and more recently—throughout my career, I have been reminded many times of my grandmother's advice: you truly never know who you may run into. Seven years ago, former representative Jimmy Patronis asked me to help pass out barbecue at a primary rally in Panama City. I thought of my grandma and decided to dress up to look presentable. That's the day I met Governor Rick Scott and his team. A couple of months later, I joined his successful campaign as a field rep for several counties in Northwest Florida. I can't help but think my outfit helped to make a good impression. This first impression has significantly impacted my career and given me more perspectives and opportunities. I went on to become an aide to Governor Scott and an analyst for the Florida Senate Health Policy Committee.
My personal and ultimate style tip? Every morning, put your look together, and then smile. If you can't smile when you're about to head out the door, you aren't done with your outfit. My friends make fun of me all the time because I smile my widest smile after applying my makeup, but by now I think they are catching on.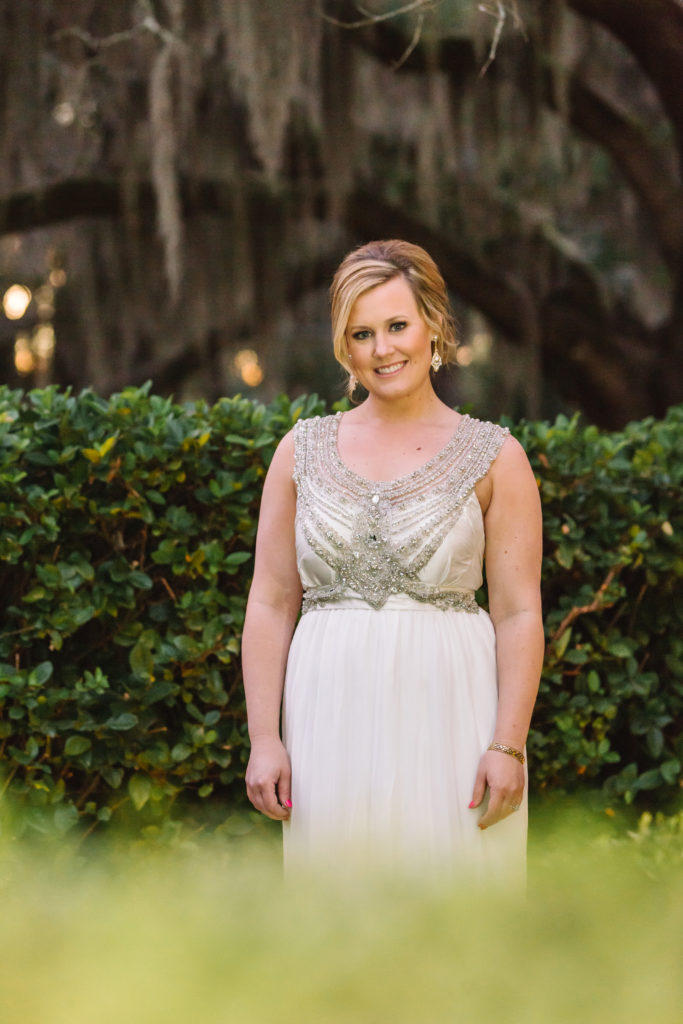 ABOUT MARY ALICE GROSSMAN
Mary Alice McElheney Grossman serves as the Executive Staff Director for the Florida Department of Environmental Protection. She has been involved in organizing dozens of political campaigns. In 2010, she served as a field representative for Northwest Florida counties during Governor Rick Scott's victorious bid in Florida. She worked for the Governor as his cabinet aide, supported the Governor's high-priority jobs agenda at the Department of Economic Opportunity and served as an analyst for the Florida Senate Health Policy Committee. She earned a Health Services Administration Bachelor of Science Degree from Auburn University and a Master of Science in Administration from the University of West Florida. She currently pursues a Master of Business Administration degree from the University of West Florida.
Leave a Reply
comments
Powered by Facebook Comments