PHOTOGRAPHY BY BRIAN MCCALL, MCCALL STUDIO
I distinctly remember two pieces of clothing in my parents' closet: my father's penny loafers and my mother's faux leopard coat. I appreciated the significance of style from a very early age. My personal style in high school could have been described as "alternative." By wearing my grandfather's vintage dress shirts, bright ties, a fake fur coat, or a turquoise trench coat, I tried to match the "different" I felt with the "different" I looked. After graduation and a year of hiding from my true self, I quit trying to be what everyone else thought I should be and was just me.
After dabbling in dance and theater arts in high school and college, I was fortunate enough to study ballet abroad in Germany. I stayed for 13 years, touring with large ensembles and performing in musicals such as "West Side Story" and "Grease" in Duesseldorf, "La Cage aux Folles" in Klagenfurt, Austria, "Gigi" in Vienna, and "Hair" in Bremen, to name a few. I'm sure this further influenced my sense of style, but a dancer's career is naturally limited, and I moved back to Northwest Florida in 2004 to start my second career—in retail. I am surrounded by fashion, opinions, and trends. I work for fashion brand Kate Spade as assistant manager.
I would describe my current personal style as retro classic with a hint of humor – I try not to take myself too seriously and wear outfits with a wink. This translates into a wardrobe of fun graphic shirts, bright colors, and fun socks. I also pay quite a bit of attention to my hairstyle, a meticulously groomed oversized pompadour. When giving styling advice to clients, I try to focus on how styling, colors or accessories make them feel rather than on how they make them look. I believe that wearing whatever trend is current, just because it's trendy, doesn't make you stand out; it makes you blend in. Wear what makes you feel confident, sexy, funny, or pretty, and you will be! Style should reflect the person, not the clothing. If the clothing is wearing you, you're doing it wrong.
Rolling out of bed and pulling on the first thing you find on the floor is not style. That's not sexy. You know what is? Self-respect. Your body is your temple. Things I notice are hands, face, smile, and shirt, in no particular order. Take care of those things, put on a clean shirt, and you will exude confidence and respect. Style rules to live by: Take care of you. Clean your nails, take care of your hair and underwear, and smile. Wear whatever you connect with emotionally. Wear your favorite color. Pay attention to how your favorite jeans make you feel, how you think they make you look. Finally, a smile is the perfect accessory! Wear it often.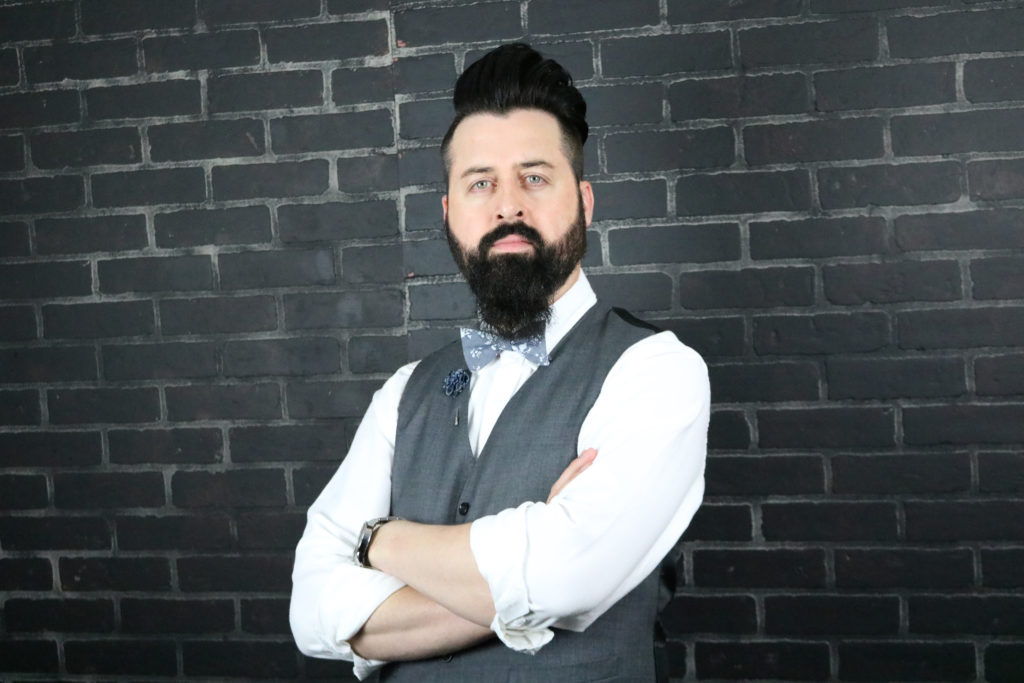 ABOUT GARY HARTLEY
Gary Hartley grew up in the small rural town in Northwest Florida, Wewahitchka, known to locals as "Wewa." He lives in Atlanta with his partner, Robbie.
Leave a Reply
comments
Powered by Facebook Comments