Author Patti Callahan Henry's twelfth novel, "The Bookshop at Water's End" presents complex and multilayered insights about best friends, good marriages and not-so-good-marriages, mothers and daughters, brothers and sisters. It is about betrayal, forgiveness, and redemption.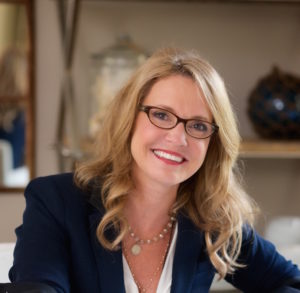 Henry draws on her experiences as a pediatric clinical nurse specialist before she became a full-time writer. In a telephone interview the author remarks, "There is something about observing the human condition, the empathy, and the psychology of families in crisis; something about being mindful and watching and seeing story lines that overlap in a hospital setting. Some of those skills actually do overlap into writing."
Have you ever thought about the profound way a landscape can spark memory? Henry's characters learn that memories are stored somewhere deep inside, where they hide until they get loosened by the geography of a place. "Landscape is memory and memory is landscape," says Dr. Bonny Blankenship, one of the book's main characters. Bonny flees to Water's End to make a new life after a tragic mistake in the emergency room. She asks her dear childhood friend Lainey McKay to join her. It has been decades since either of them have been to that cherished cottage on the river in the coastal town where they spent three blissful summers camped out in the local bookstore. The bookstore holds an important link to the past, a link that provides long-needed closure – for both of them. It is that past that changes their future.
Henry creates vivid mental images. Each chapter builds in intensity. I found I could hardly wait for the conclusion. It is after finishing the book that Henry's craftsmanship can truly be appreciated for its subtle yet powerful nuances.
Leave a Reply
comments
Powered by Facebook Comments