Photography by Caroline Brantley


It was a perfect day with a light breeze from the Gulf and a pink sky at sunset. Erika and Andrew's bayfront wedding celebrations were underlined with nature's most beautiful display of colors that complemented their wedding's pink and white flower arrangements.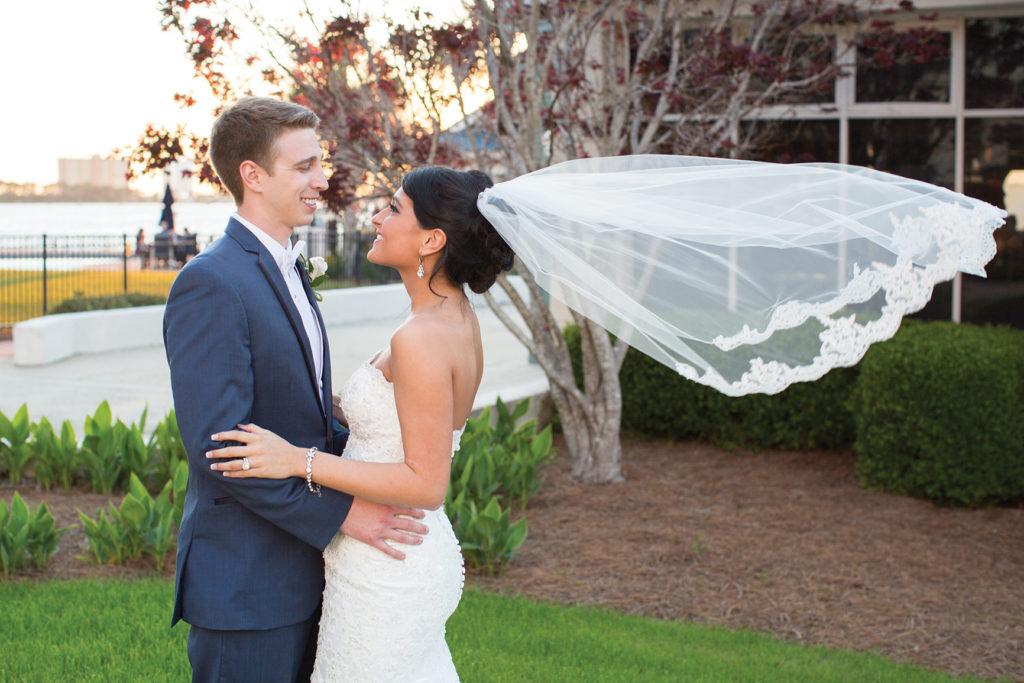 Inseparable since high school, Erika and Andrew live in Jacksonville.  When they started planning their wedding, there was no doubt they would tie the knot in their home town, Panama City. "When we first met, Andrew was a senior and I was a junior. We had a psychology class together. I struggled in math so he offered to tutor me.  I found out later he thought I was cute." With a smile, Erika remembers their first date, January 2, 2010. "It was perfect. We have been together ever since. We are high school and college sweethearts."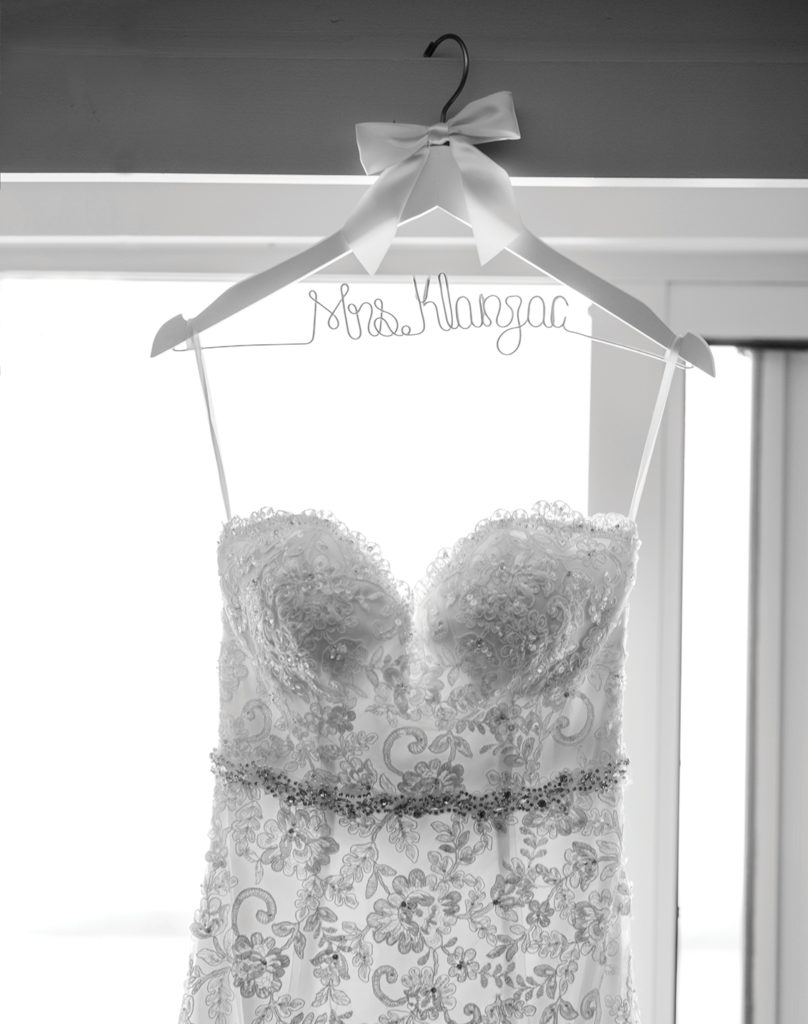 After graduating from Bay High School, Andrew went to Florida State University.  Erika followed a year later. "During one year of long-distance relationship we knew we loved each other and could get through anything," they say. In her second year of college Erika knew, "He is the one." It was the same for Andrew. "I think we both realized that there was no one else we wanted to be with. Even in a new city filled with different people."
After university graduation, they moved to Jacksonville where Andrew works as a senior trading specialist at a large investment firm and Erika is an administrative assistant at the Mayo Clinic. They bought a house and have two cute pups. Andrew smiles, "Erika will do anything
to make me and our two dogs happy. She is outgoing and upbeat. Everybody is drawn to her personality when she walks into a room. She is a  kind, driven, loving, and beautiful woman inside and out."
Erika knows that Andrew is very giving, an accomplished craftsman, and always up for a challenge. "Not many people can say they are high school and college sweethearts," she points out.
Andrew, happy and thankful that she has always motivated him to be the best he can be, says no matter what came their way, they succeeded. "In the seven years before we got married, we dealt with it all. Our marriage is very special because we have been together from high school, through college, to our adult life. We have grown individually and we have grown together."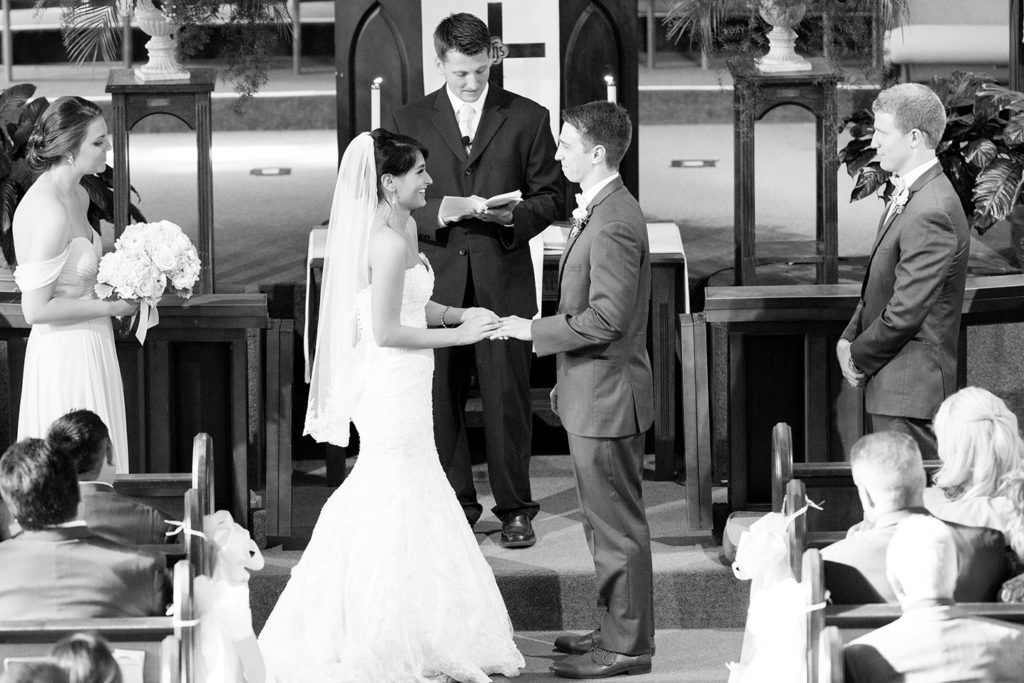 Has something changed for them since they have tied the knot? "Clearly!" says Erika. "Marriage is such an amazing feeling of love and happiness. Not that we thought we would ever be separated but the promise we made to each other with all our family and friends and, most importantly God, as witnesses, is truly a beautiful commitment."
Their plans for the immediate future are dedicated to their careers, they say. "We want to enjoy life together as a married couple and continue to grow together and in our careers. While we currently own a house, we want to begin saving for a house that is a little bigger and closer to the beach." They chuckle, "Who knows, there may even be a third dog in our future."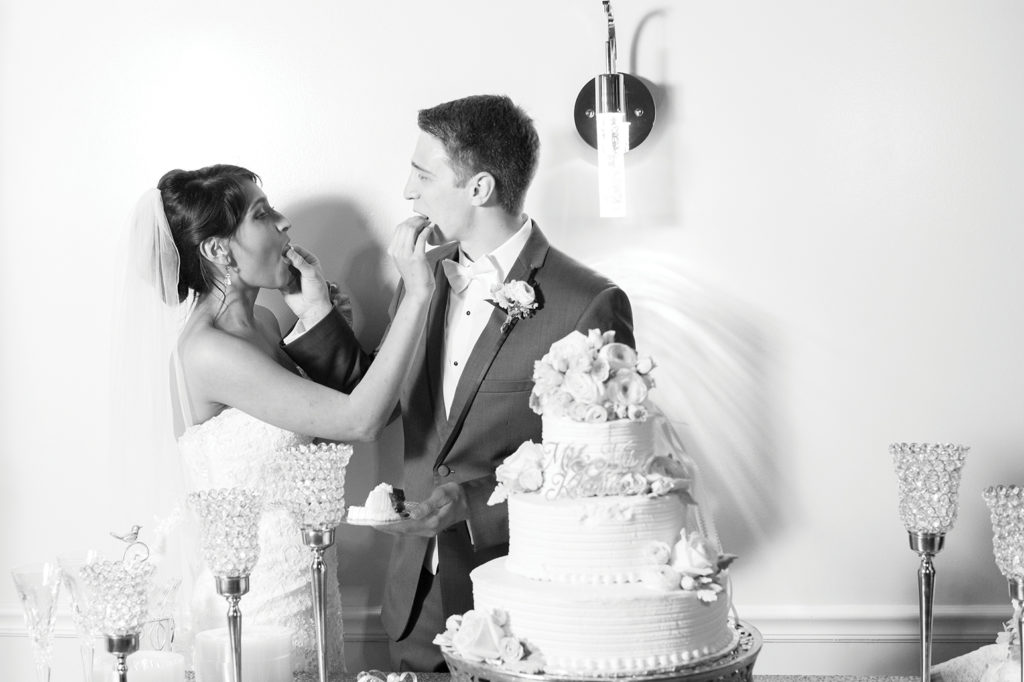 When asked if they have recommendations for other young couples, their response is simple. "Enjoy the little things," Erika says. "Andrew and I always try to make time for a date night or we pop a bottle of champagne with every success or happy moment that comes our way.  I think that is another thing that makes our married life so special. We look back on when we were planning our wedding and truly love all the time we spent. We didn't rush the process. We were engaged a little over a year and a half and enjoyed every second of it!"
For future brides and grooms who are planning their wedding, Erika and Andrew share that it is best to take their time with the planning. "Don't rush or get stressed about all the small things," they say. "This time is truly ALL about the bride and groom! Don't let anyone else's opinions affect what you both truly want. It is supposed to be about the two of you."
Leave a Reply
comments
Powered by Facebook Comments