BY PATTI SMITH; PHOTOGRAPHY BY VAL SCHOGER
Southport resident Mari Harper says there's nothing like the brilliant sunset sky over North Bay.
And one of her favorite places to witness the sunset is while walking or running over Bailey Bridge. She says the 1-mile round-trip trek across the bridge is good exercise for walkers or runners. The steady incline helps keep her heart rate elevated for a good cardio workout.
The original D.J. Bailey Bridge was built in 1946. It was a two-lane bridge that was constructed to replace a 1925 wooden Lynn Haven – Southport Bridge. The Bailey Bridge carried motorists across North Bay for more than 50 years before the new, four-lane, Highway 77 bridge was constructed in 1999. It had sidewalks, but Mari says she did not feel safe walking it back then.
Instead of destroying the Bailey Bridge, Lynn Haven city officials and the Florida Department of Transportation agreed the stretch of road with the arch in the middle would make a great pedestrian bridge.
Added lighting makes the bridge safe to walk after dark.
Bobby Baker works for the City of Lynn Haven as the director of Public Works. He says the city is in charge of maintaining the bridge and even would like to improve it once work at neighboring Porter Park is complete.
Mari expects more people to come out and enjoy a walk over the bridge as the weather warms up. She has been faithful to her 3-mile workout for the last two years, even during winter.
"For me, it's a stress relief. You can hear the water, and every once in a while you'll see dolphins, boaters, kayakers and people on paddleboards. It's very relaxing."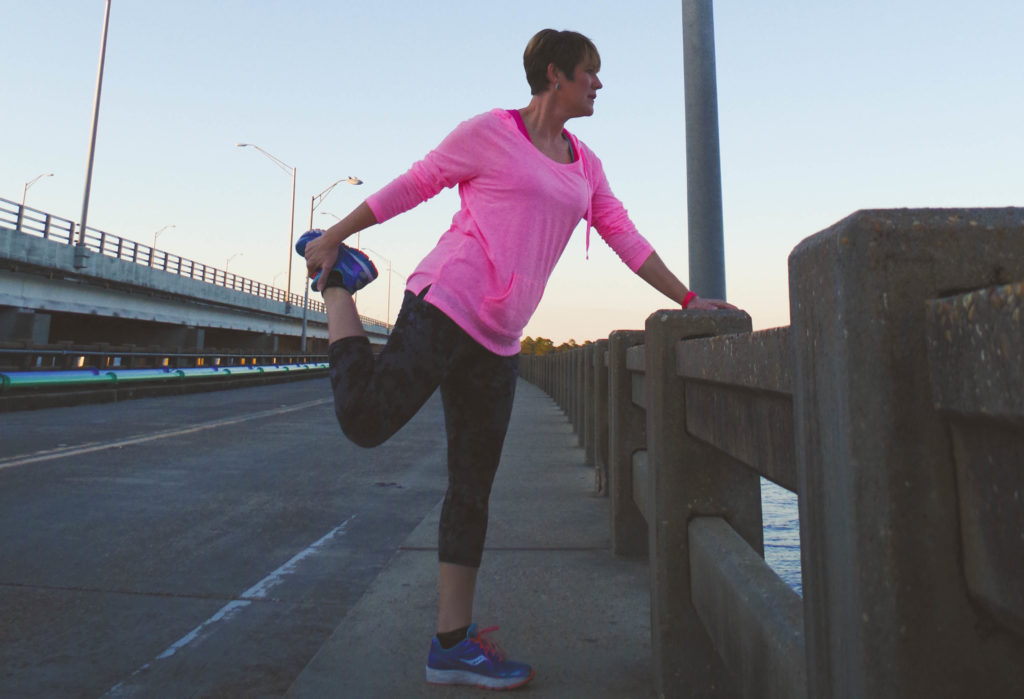 Leave a Reply
comments
Powered by Facebook Comments