BY SHARON MICHALIK | PHOTOGRAPHY BY MICHAEL BOOINI
What can happen when a successful gardener grows her own herbs and starts selling them to a few friends? For Panama City resident Jo Marshall, a burgeoning herb business, Only Herbs Gourmet Seasonings, exploded from her backyard into a nationally-marketed company featured on cooking shows and in magazines across the country.

The concept arose from Jo's own dietary needs. "I'm allergic to MSG and there was just a lot of junk on the market," she explains about the spice products that were available in 1996 when the idea first took hold in her head. "Everything I looked at was full of additives so I just started by developing my own seasoned salt and went from there."
The business grew, she says, thanks to the help of neighbors and family members. "I did a lot of experimenting and practicing on my neighbors," she remembers with a smile. "And then, before you knew it, I had a company."
Jo took her 10-product spice line, by this time known as Only Herbs Gourmet Seasonings, "to market" in Atlanta to see what would happen. The company quickly grew from Jo's backyard and her kitchen table into a large organization that needed a warehouse and a manufacturing facility to keep up with demand. Olive oils from Italy were incorporated into the products and Jo could barely keep up with demand.
Fast forward 20 years, Jo decided to retire from the spice business. Except she couldn't. "My customers won't let me retire," she says."
So, you're retired but still in business. What products are you still making and selling at this point?
Right now I have my original blend that started it all, and then I have Faith's Blend. A friend of mine wanted me to recreate a seasoning blend that she had a long time ago and so I worked on it and got pretty close and I named it after her … Faith's Blend. I've got those and an Italian Seasoning that's not your normal Italian Seasoning and a delicious rub called Gourmet Griller. and a few other products. I'm just trying to keep it simple at this point because I really don't have time.
Have you added any new products?
I did a show in Charlotte and I thought people would think it's awesome if I had a "redneck" blend. So I made one … Rednek Gormay. So right now that's my new "dip side" of the business. We've got some really cute names for those products like Beer Belly Dip Mix, Cotton Pickin' Dip Mix, Awesome Possum All Purpose Seasoning, and Rednek Mansion Party Dip Mix. Don't let the names fool you … the dips are amazing and customers love them.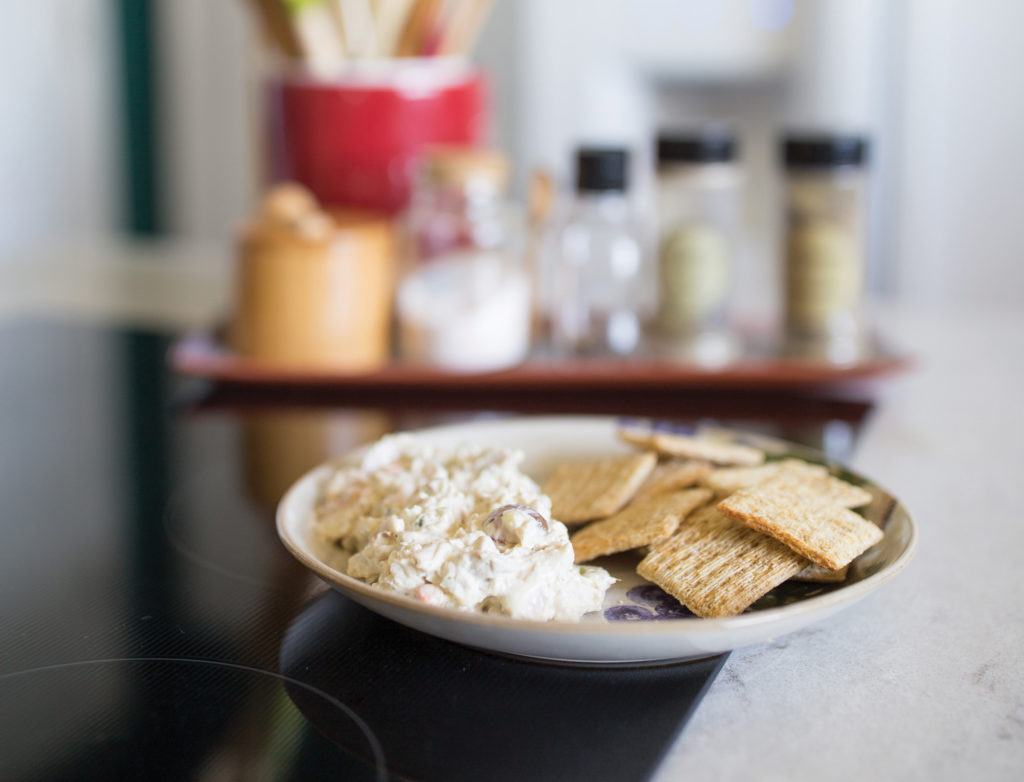 Are your products available in retail outlets?
No, I don't do retail anymore. No more shows, no more retail. Twenty years of that is more than enough. So right now, I am just selling through repeat customers and word of mouth.
Looking back on the past 20 years of selling spices, to what would you attribute your success?
It comes down to passion. If you have a passion you should pursue it. You have to find your niche in the market. For me it was offering all natural seasoning blends. I wanted to be able to tell my customers that my products were made with sea salt, they have no preservatives, no MSG, and no junk added. I wanted to make that commitment right from the beginning and to keep it until the end. That's what I have done and I'm proud of it.
Is that why you think you've been so successful?
Yes, I think my products are really unique. They were always different from what was being sold two to three booths down from me at a show and what was right next door. And I just think it's really easy to sell something you love, something you believe in … at that point it just sells itself. When you believe in yourself, and your product, people want to buy what you're selling regardless of what it is. When it's something that's good for you, something healthy like my spices, then it's even easier.
What other advice do you have for would-be entrepreneurs now that you are semi-retired?
Don't go into debt! I started this whole thing with $500 on my credit card and, when I got that paid off, I ordered something else. I never went into debt … it never got bigger than I could manage. The other advice comes down to marketing and packaging. You have to be different and unique. Just tell yourself that failure is not an option. This has always been fun, it's still fun, and I think that's important as well … you really have to enjoy what you're doing and the people you're doing it with.
ZUCCHINI LASAGNA – LOW CARB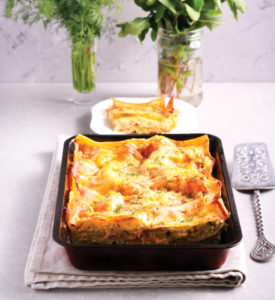 By Sandra Marshall   |   Servings: 4
INGREDIENTS:
2 1/2 cups zucchini, sliced lengthwise 1/4 inch thick (about 2 medium)
1 lb. lean ground beef
1/4 cup onion, chopped
2 small tomatoes, diced
1 (6 ounce) can tomato paste
1 garlic clove, minced
1 Tb. Only Herbs Gourmet Italian Seasoning
1/4 cup water
1/8 teaspoon pepper
1 egg
3/4 cup low fat cottage cheese (or low fat or fat free ricotta)
1/2 cup mozzarella cheese, shredded (I use 8 oz. divided)
1 teaspoon flour
DIRECTIONS:
1. Cook zucchini until tender, drain, and set aside.
Fry meat and onions until meat is brown and onions are tender; drain fat.
Add next 7 ingredients and bring to a boil.
2. Reduce heat; simmer, uncovered 10 minutes or until reduced to 2 cups.
3. In small bowl slightly beat egg.
4. Add cottage cheese, half of shredded cheese and flour.
5. In (1 1/2-qt.) baking-roasting pan arrange half of the meat mixture. Top with half of the zucchini and all the cottage cheese mixture. Top with remaining meat and zucchini.
6. Bake uncovered at 375 degrees F for 30 minutes.
7. Sprinkle with remaining cheese. Bake 10 minutes longer.
8. Let stand 10 minutes before serving.
Orders for Only Herbs can be placed by calling (850) 769-1109.
Leave a Reply
comments
Powered by Facebook Comments