Photography by Ultimate Production Company

Sunlight danced over the water and waves when Sarah and Scott Carroll said "I will." It was a beautiful day in November on Panama City Beach and the groom and bride symbolized the unity of their two lives with a sand ceremony of layers of sand from nearby Shell Island.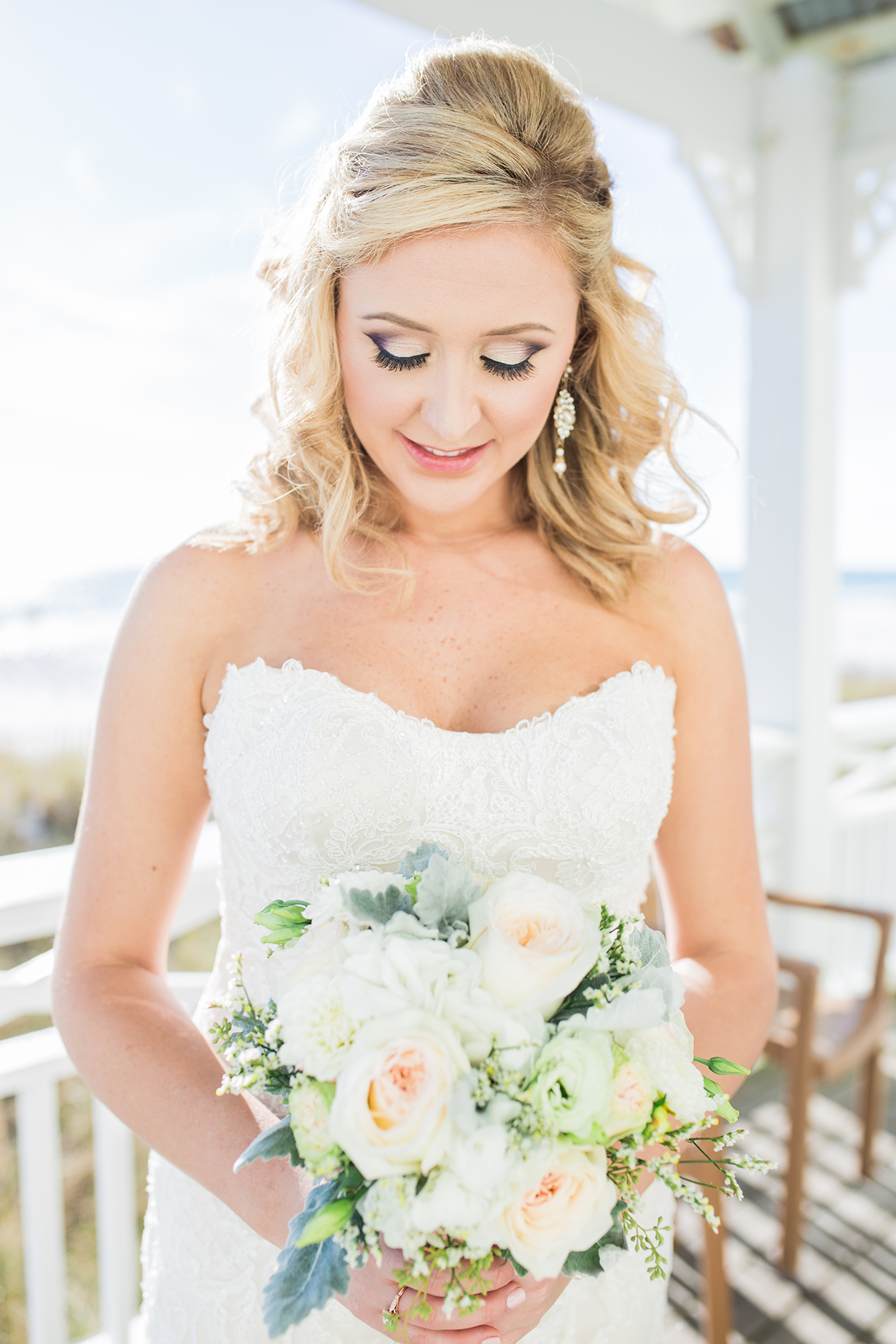 "The first time we knew it was love was on a summer day on Shell Island," they say with a deep look at each other. Wedding guests shared smiles and cried happy tears as they witnessed the deep love between Sarah, Scott, and their families.
Sarah and Scott's love story started in the summer of 2015 when they met for the first time through mutual friends on a sunshiny day in July in Panama City Beach. They instantly "hit it off," they say, and soon they became inseparable. Both were busy with work, but always made time for each other and their love grew.
After almost a year of dating, Scott started planning the perfect proposal. He told Sarah there was an important event at the Saint Andrews Bay Yacht Club they both needed to attend. It was something she surely did not want to miss, he assured her. To her surprise, instead of an event, Scott had arranged a romantic evening. He proposed that night, surrounded by their families and followed by celebrations.
Wedding bells rang that fall. In fact, Sarah and Scott advocate for a short engagement and advise other couples to do the same. Sarah says, "Don't drag it out! We are glad that we didn't have too long of an engagement. Enjoy the process, recognize the most important thing is that you are joining as one." She adds, "Do premarital counseling. We did The 10 Commandments of Marriage by Ed Young and recommend couples read it even if they have been married a long time."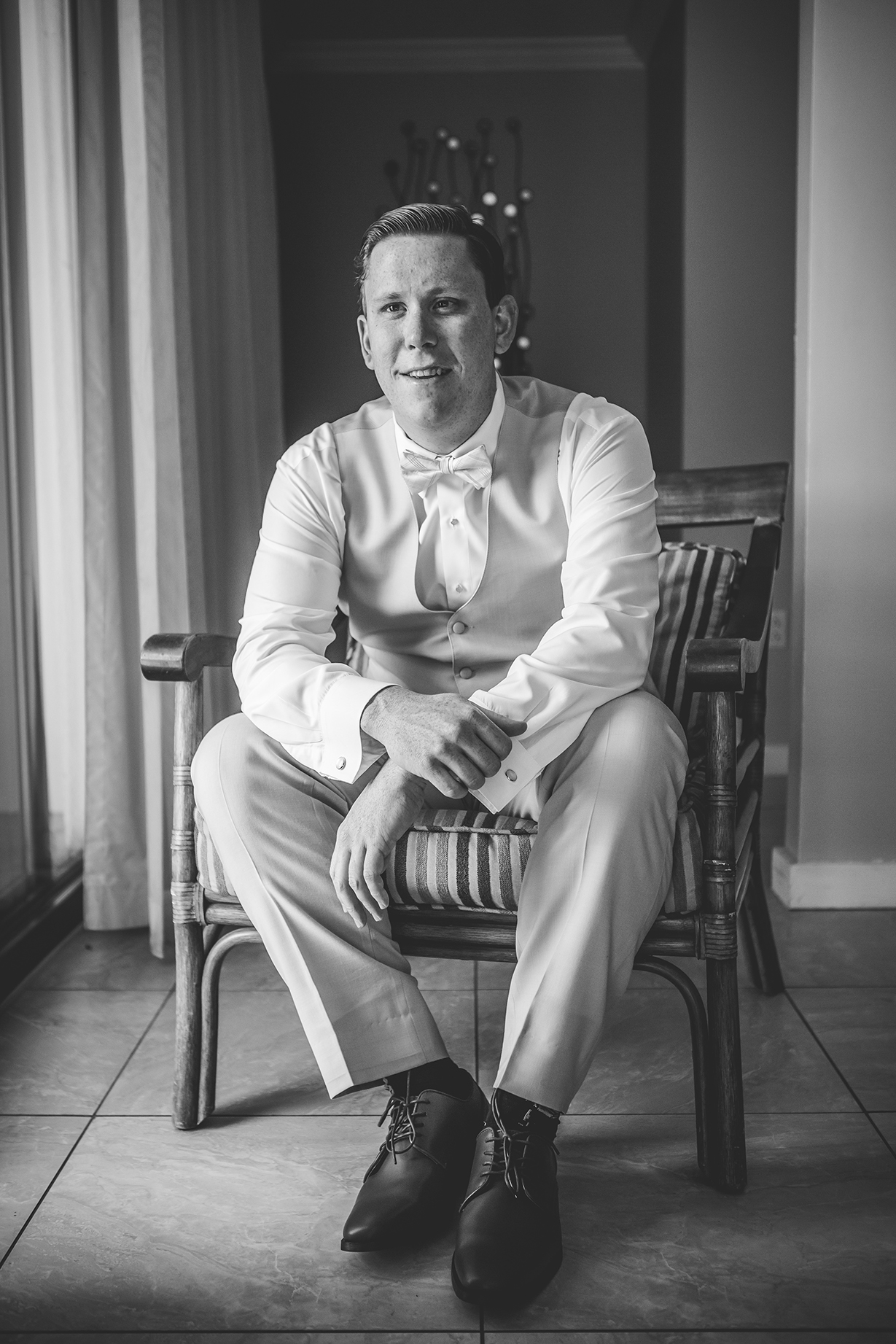 Sarah was raised in the small town of Hiawassee in the Appalachian Mountains of Georgia. She graduated Valedictorian from high school and started her college career at the University of Georgia. "Go Dawgs!" she exclaims. After graduating, she moved to Florida to study at Florida Coastal School of Law in Jacksonville and passed the bar exam in 2014. She applied for jobs all around Florida, but preferred to come to Northwest Florida, "For obvious reasons," she says. "People are friendly and it truly is a beautiful place to live with year-round outdoor activities." She was offered a position as a staff attorney in Panama City for the Fourteenth Judicial Circuit of Florida, where she immediately felt at home and resolved to remain long-term… even prior to meeting her future husband!
Scott was born and raised in Panama City, Florida, and spent his childhood in the Kings Point neighborhood. He keeps in close contact with many of his life-long friends. Scott graduated from Florida State University with a major in statistics and a minor in math. After moving home from college, he began working as a financial advisor in the Panama City branch of a worldwide financial firm. The couple recently moved to the Cove neighborhood. Scott's friends are quick to tease him, stating that he switched teams from a Kings Point Kid (KPK) to being a Cove Boy!
When the couple talk about what they love most about the other, Scott says, "Sarah is the most intelligent person I have ever met. She is truly a passionate person. She always knows how to make me laugh when I feel down and always helps remind me of what is important in life."
"Scott is the most selfless person. He always considers how his actions will affect other people and genuinely cares about everyone. It was easy to fall in love with him. I think he has the best personality, too!"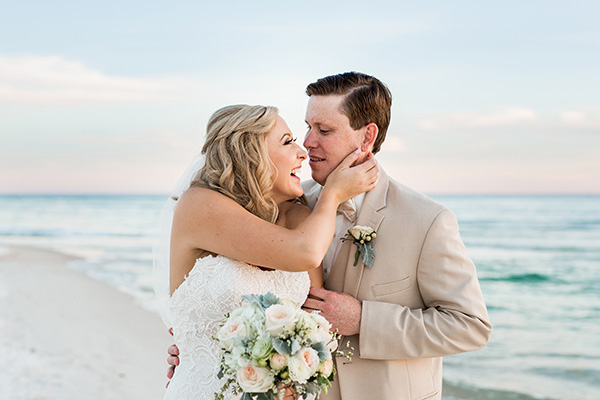 Sarah and Scott are looking forward to building a life together. Sarah's golden retriever, Keegan, now behaves as if he is Scott's dog, too. They make a nice little family. In an attempt to describe her happiness, Sarah says she loves living life with someone she loves. The newlyweds plan to stay in Bay County where they plan on serving others and growing old together. The couple exclaimed that a "staycation" on the World's Most Beautiful Beaches was exactly what they wanted their wedding to be; sun kissed by the sandy seashore.
Sarah and Scott extend a HUGE thank you to all their friends and family who worked so hard to make the celebration of their wedding wonderful.
Leave a Reply
comments
Powered by Facebook Comments