By Val Schoger, Photography by Nick Trail
Yasya Brown, concertmaster and principal violinist with the Panama City Pops Orchestra for the past eight seasons, holds degrees in violin performance and music education. She is a full-time professional musician and performs throughout Northwest Florida. She also gives private music lessons. Two of her students, Alison Strunk, 13, and Alivia Schnoering, 20, perform with the Panama City POPS Orchestra as part of the mentoring program.
Are you nervous when you are playing with an orchestra? 
Alison: Just during my first concert. I still am. But not as much.
Yasya: When I asked her to audition for the conductor, Dr. Ott, she said that she was afraid. We played one of the hardest pieces by Tchaikovsky, Romeo and Juliet. It is extremely hard, even for professionals. There is a certain part that needs to be played very fast and Dr. Ott asked her to play that part. She started playing and Dr. Ott noticed that she was not looking at the music at all. So, with her 13 years, she memorized all the very tough parts, 16 notes, and played the parts just by memory. This is excruciating for adults, but she did it.  
Alivia: I started playing with the professional musicians at age 14. It was quite an adjustment at first but everyone was so nice, welcoming and eager to help.
When did you start playing the violin? 
Alivia: I was 9 and my sister already played the saxophone.
Yasya: Alivia also played soccer on a traveling team and could not pursue both. When she had to pick between violin and soccer, she picked the instrument. Alison started when she was 7. I never saw a more excited person. She just loves the music. She practices three to five hours a day. When she watched her first POPS concert, she said, "My dream is to play with the POPS." And she worked and worked and worked.  She takes lessons twice a week. At age 13, she is about to play Beethoven's Symphony No. 1.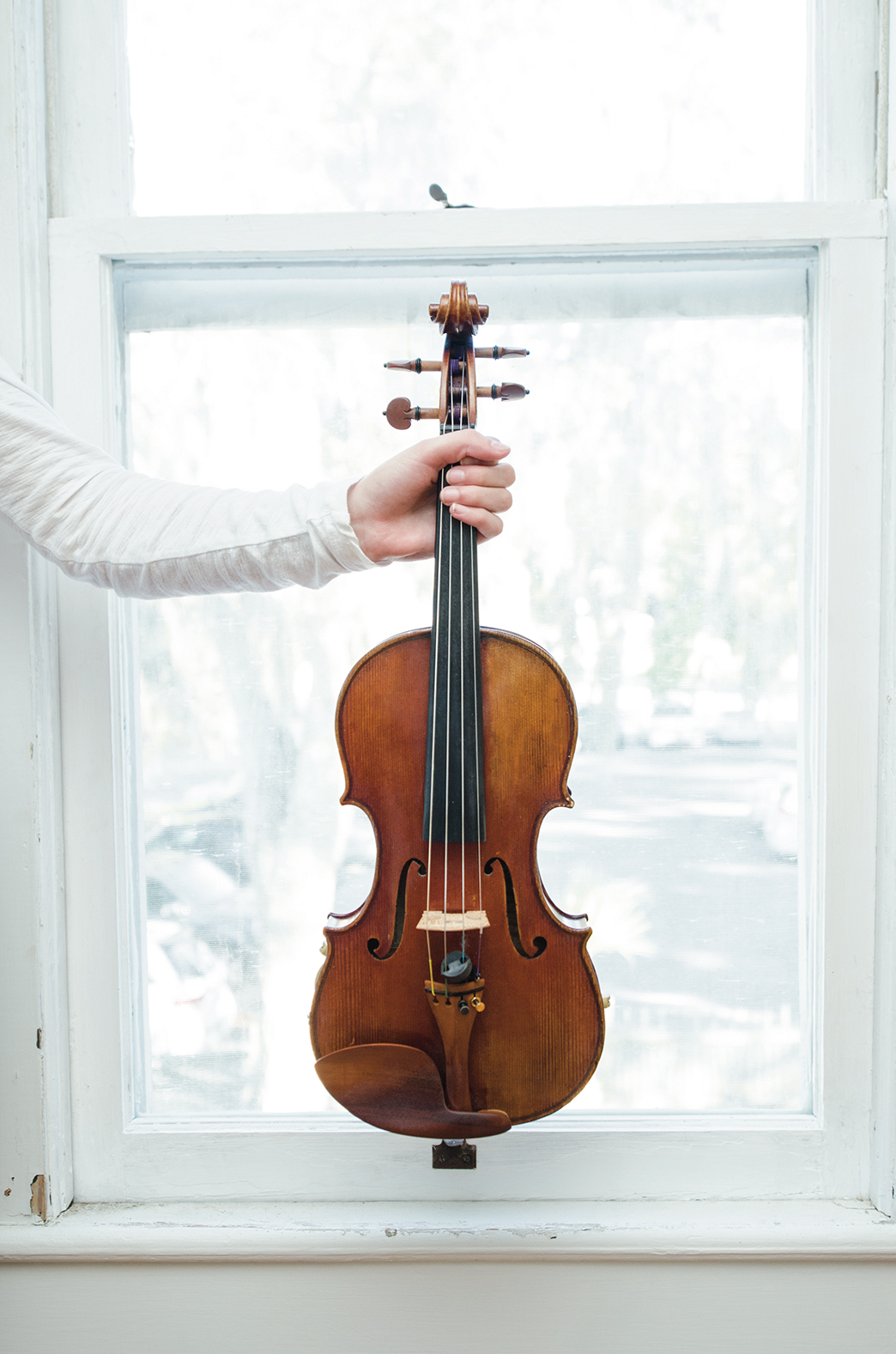 Did you choose the violin as your instrument? 
Alivia: Yes, I chose it. No one had to persuade me.
Do you feel that you have your basics down and have achieved a level where you don't have to practice as much? 
Alivia: I never feel like that. There is always something to learn and something to work on.
Are there any big hurdles, or any particularly difficult music pieces that have been tough?
Alivia: Yes, Accolay Violin Concerto in A minor. It has been my biggest challenge and I will continue trying to perfect it.
Alison and Alivia, where do you see yourself going from here? Will you pursue a music career? 
Alison: I want to be a professional musician. I am already looking for a college and from there I would like to pursue my master's degree in music.
Alivia: I am studying Environmental Science at FSU and would like to do environmental research. I will continue playing music on the side.
What is the most remarkable aspect of playing an instrument? 
Alivia: It's not the stage, not the performance. I have started teaching music and have one student now. That gives me a different perspective and I really like it.
Alison: Getting better at it.
Is it just the music that fascinates you or do you have a musician who is your idol? 
Alison: Yes, Ms. Yasya is my idol and I thank her for being so patient in teaching me.
Alison and Alivia, you have students of your own, what do you teach your students first? 
Alivia: I started with music theory. I teach a boy and really have to tell him to be careful with the instrument.
Alison: I taught my student the names of the strings first, the parts of the violin, and the hand positions.
Yasya: The left and right hand coordination requires a lot of practice. There are numerous studies on how music influences brain development and how it stimulates different parts of the brain.
What would you tell someone who is thinking about learning to play an instrument? 
Alivia: Just pursue it. If they really love it, they will put the time into it.
Yasya: The earlier you start, the better. Practice, listen to classical music, and come to the classical music concerts, come to the POPS! 
Leave a Reply
comments
Powered by Facebook Comments