Photos by 

Autumn Beury
After a long search for his partner in life, 34-year-old Jonathan "Kaz" Espy found his true love in Matilda "Mati" Nicole D'Alessandro on a warm June afternoon in 2014. They met through a mutual friend. Mati lived in Grayton Beach at the time.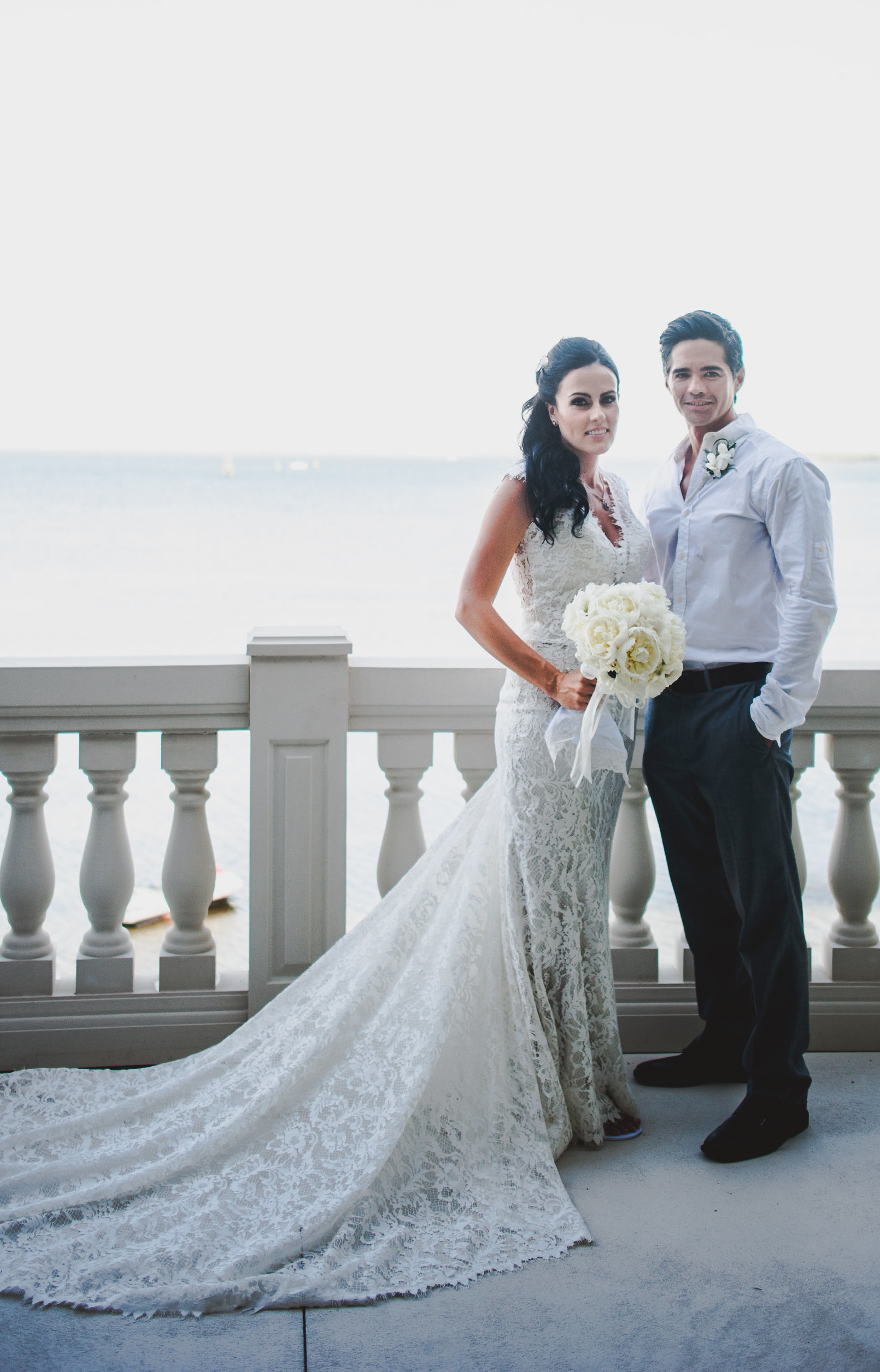 It was love at first sight for Kaz. "She was the most gorgeous and interesting girl and I thought, 'This can't be real.'
Mati, however, wasn't sure she was ready for a relationship. She had just moved to Grayton Beach with a friend after graduating from the University of Colorado at Denver. She was exploring her career options, not looking for love. She did agree to go, however, when Kaz invited her out to brunch. "He was such a gentleman. Even after we had been on tons of dates, he didn't try to kiss me or hold my hand," Mati marvels. "I hadn't experienced that and, after a while, I was like, 'Wow. He's such a good person.'"
A few months passed between that first brunch and their next date. But every week Kaz sent Mati a text message letting her know he was thinking of her and that he hoped she was doing well. Kaz was very intentional about earning Mati's trust. "She was reluctant, but my sense of humor, I believe, won her over," he says with his dazzling smile.
For Mati, though, it went much deeper. She was taken by Kaz's respect for her and the gentle way he treated her – very much the same way she sees her father-in-law treat Kaz's mother.
"His parents taught him how to treat a woman and how to be a good husband. He's their pride and joy," Mati says sweetly. "I knew that if we ended up dating, we'd end up together."
And she was right. After their second date, the couple became almost inseparable. Their lives seemed to fit together naturally, except for the fact that they lived in different cities. Despite that challenge, they made the most of their time together on weekends, which they spent at Kaz's parents' beach house on St. Andrews Bay.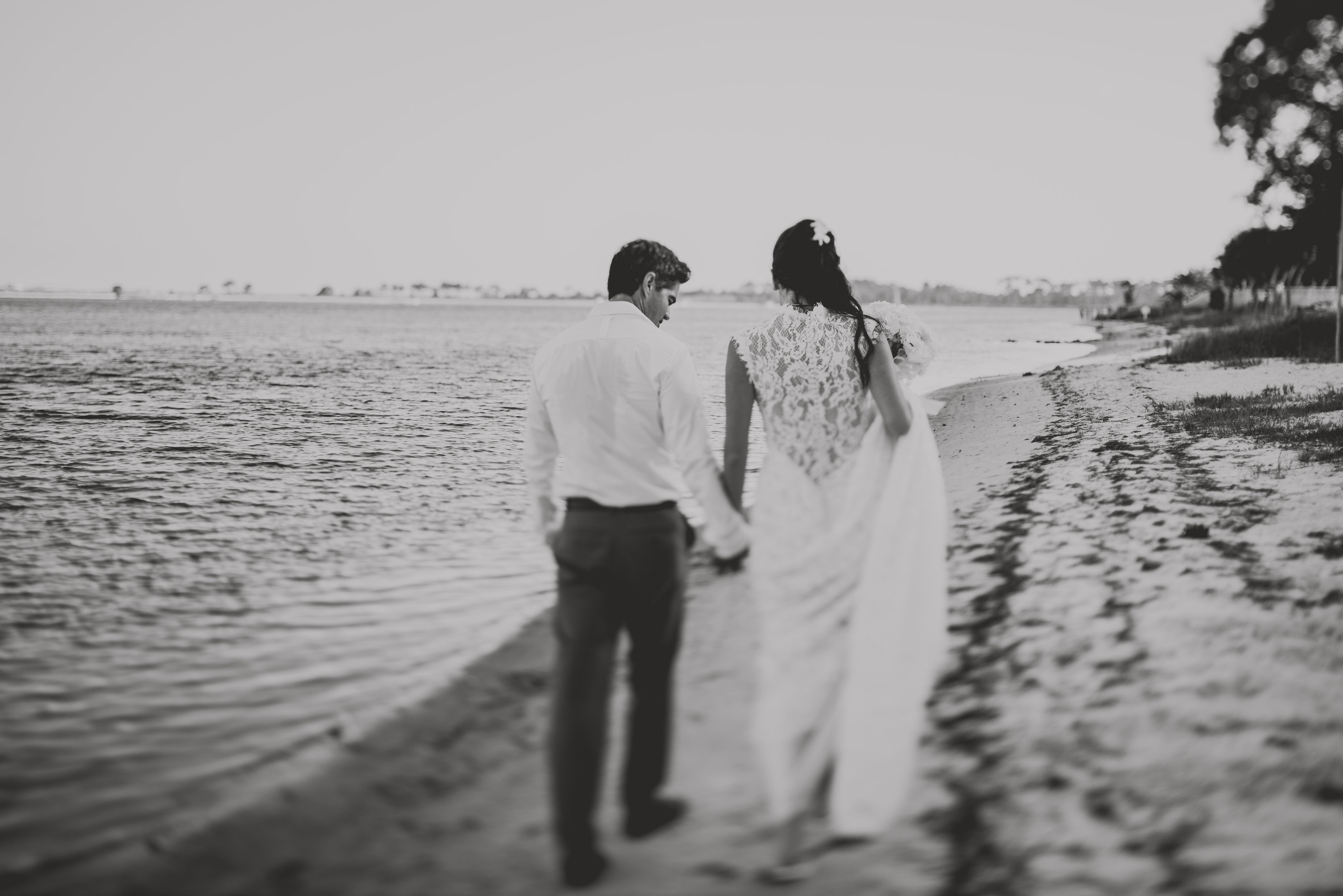 "His parents taught him how to treat a woman and how to be a good husband. He's their pride and joy."
Kaz was raised in Dothan, Alabama, but had spent many weekends and summers at the beach house. His dad bought a boat when Kaz was 13, and the two would spend hours fishing, boating and swimming.
"It's where he made a lot of his childhood memories—a lot of the great ones," Mati says.
After a few months of dating, the couple declared their love and Kaz proposed in Atlanta at the Ritz-Carlton Buckhead during a Christmas shopping trip. "Fortunately for me, she said yes! Then we drank too much champagne and enjoyed an evening of celebration with my parents," Kaz says.
Mati's parents live in Ecuador, where they always maintained a home. It's where her father can enjoy his work as a botanist surrounded by exotic flowers, including orchids, which Mati incorporated into her wedding décor.
Mixed in with her unique floral theme were 200 handmade origami cranes crafted by Kaz's grandmother, whom the entire family lovingly calls, "Nana."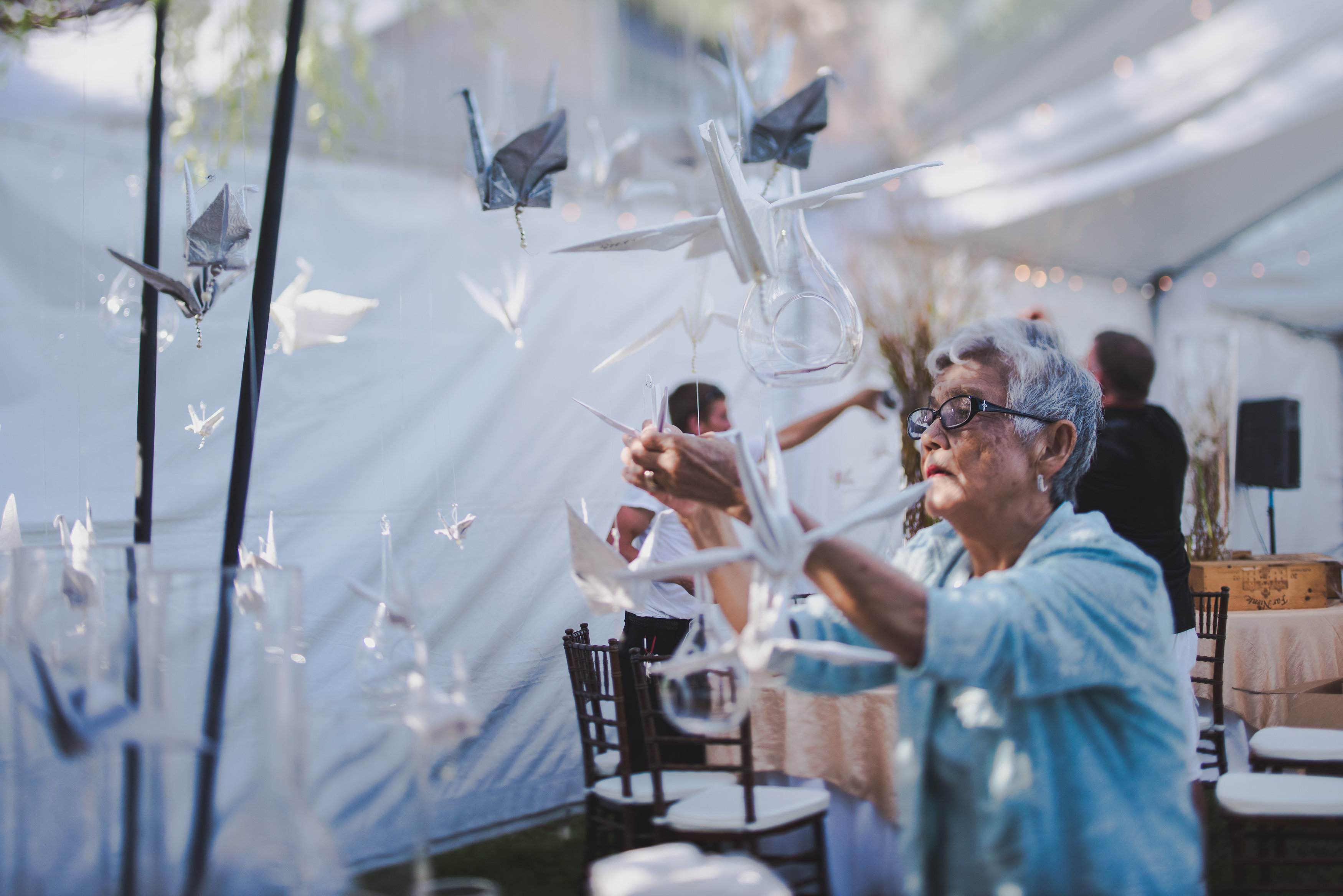 Having their wedding ceremony and reception at the family's beach house was special to Mati and Kaz, who highly value their close family ties.  "We realized very early in our relationship that we must lean on each other. Knowing that we both carry the weight of each other's burdens is such a wonderful feeling. It's as if we feel each other's emotions and want the other's happiness over our own," Kaz says. "Dark clouds can come, and strong winds blow, but having a rock beside you means you can get through any storm." Working their way through tough times makes life that much better when the sun is shining and skies are clear.
The couple is expecting their first child in August. Mati plans to stay home to care for her family, and Kaz will work hard to build his tax and bankruptcy law practice in Dothan where the couple lives. They will no doubt spend as many weekends and summer breaks as they can at the family's Panama City Beach getaway.
Experience has taught this couple that the most important aspect of a marriage is communication and being each other's best friend, which requires sincerity and caring about the other's feelings.
Kaz's and Mati's best advice to couples considering marriage is: "Listen to each other's genuine thoughts and emotions. Express your own with the knowledge that the other is trying. And always say, 'I love you.'"
Leave a Reply
comments
Powered by Facebook Comments