BY LAURA ROESCH, PHOTOGRAPHY BY BONNIE BRANT
The blue and white BMW emblem is synonymous with luxurious and masterfully engineered vehicles. BMW, short for Bayrische Motoren Werke (Bavarian Engine Works), had its beginnings in the first quarter of the last century as the manufacturer of aircraft engines.  After WWI, the company established motorcycle and automobile production.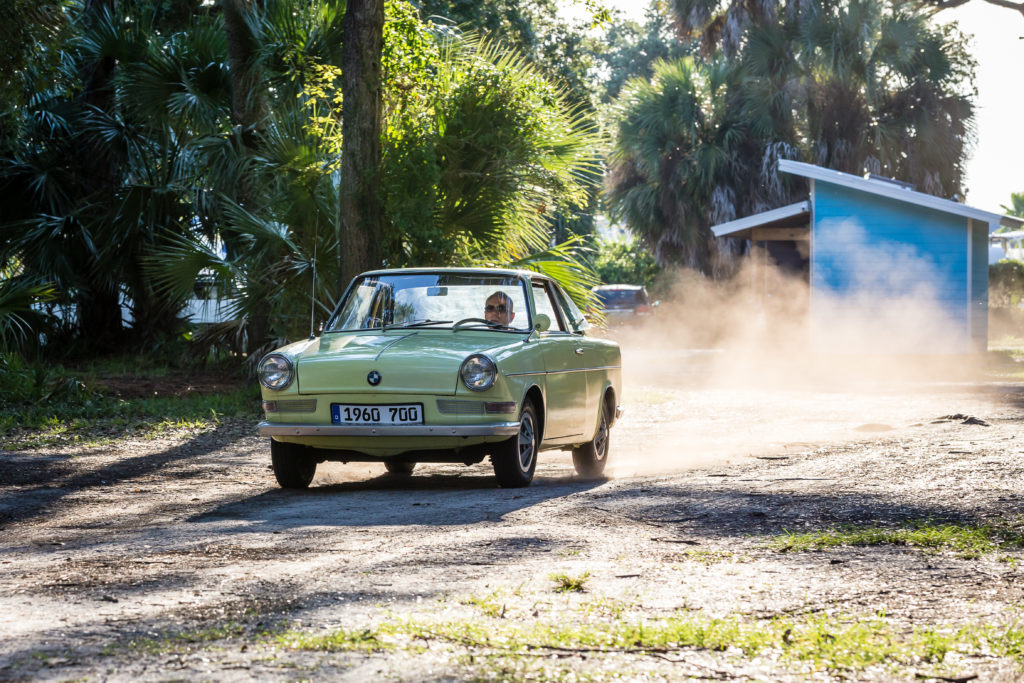 Ray and Ruby Brandes are the proud owners of one of the smallest German automobiles ever produced, the 1960 BMW 700 Coupe'. Its design was based on an even smaller car, the Italian-designed two-seat and later four-seat Isetta. Ray first saw a 700 in the early 1970s parked on a street in New Brunswick, New Jersey. He was so taken with the car's appearance he kept driving by. Finally, he left a note on its windshield asking if it was for sale. H
e learned there were two of them available and bought them both for $300. Then life intervened, his daughter was born and it was time to sell the cars. Still he remained fascinated with the 700. Ray jokingly asserts that, back in the day, he "owned a BMW before BMW was cool." Yet, it took a life-threatening health issue to remind him if he was ever going to own another 700, now was the time. He realized it was unlike any other car he had ever owned.
It took him six years to find his 700, as few people he spoke with had ever heard of one. When he mentioned a "700," the typical response was, "You mean 735?" He knew the search would not be easy and he started carrying a photo of a 700 with him, hoping someone might recognize the model.
He diligently combed the internet and, following a lead in a BMW forum, eventually located his 700. Originally, it was part of the Vasek Polak estate. Ray was told the prominent race car driver and car dealer had the car repainted from its original white color to what might look like yellow to most, but is declared "Gelboliv" (yellow olive) by BMW. After Polak died in 1997, the 700 was placed in a warehouse where it remained for 20 years before it was offered for sale at the dealership in San Francisco where Ray found it.
In its day, advertisements praised the 700 styling as "striking and interesting from every angle," a "cheeky" little car, and a "very small car with the performance of a giant." Ray smiles and fondly calls it his "Baby." Weighing just 1,400 pounds, this small car is powered by an air-cooled flat twin-cylinder "boxer" 700 c.c. rear engine. It sports 12-inch wheels, an all-synchromesh four-speed transmission, with full independent suspension and rack-and-pinion steering. Its maximum output is 35 horsepower at 5,000 rpm with a top speed of 75 mph. Ray says the engine's low center of gravity has a neutral effect on handling with no oversteer. He can lift the inside wheel off the road as he powers through a corner, he remarks, something he calls "Coopering the wheel," in reference to the well-known BMW Mini Cooper.
Ray vividly recalls the day the 700 arrived from San Francisco by auto transport. After the car was rolled off the trailer, he cranked it right up. The odometer showed about 82,000 miles and, other than requiring a slight tweak to the shift linkage, the car was in great working order. He soon installed an oil cooler and secondary oil filter as the original one was a small motorcycle filter. As Ray explains, the secondary filter increases the oil capacity, so the engine will run cooler.
Ray drives the 700 frequently, but only for short distances, 10 or 12 miles at a time. It easily cruises at 55 miles per hour, but he does admit that the sound of the high-revving engine takes some getting used to. According to the handbook, its average fuel consumption is approximately 40 miles per gallon. Just in case, a small gas can is always on board.
He performs all maintenance work himself. He says, "Nobody touches Baby." Although parts can be expensive if purchased from Europe, BMW motorcycle parts are readily available and are interchangeable with 700 parts.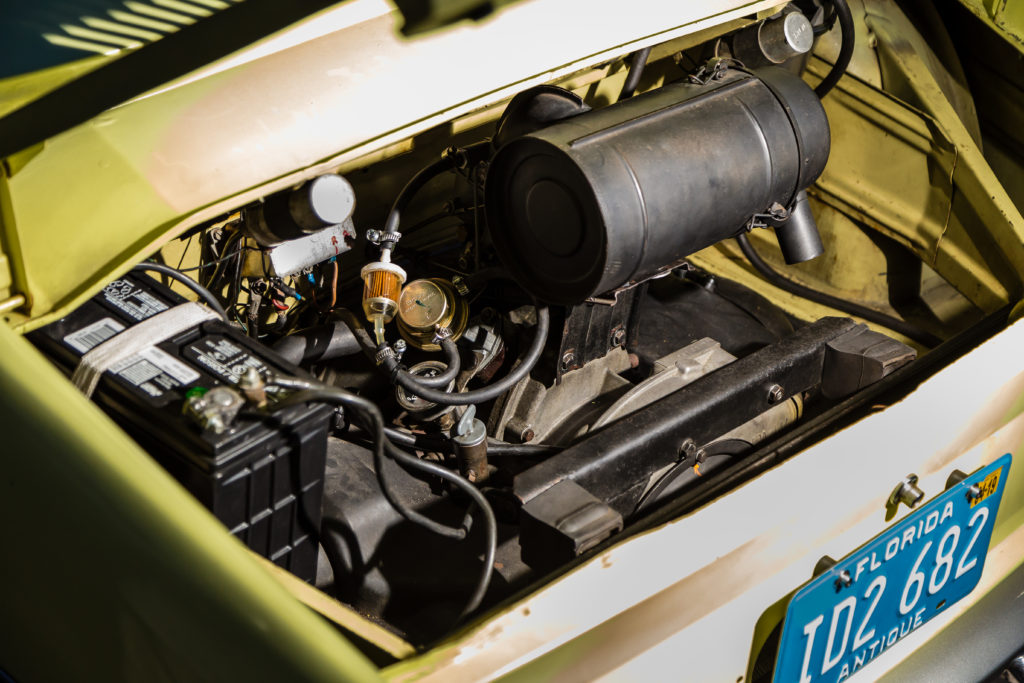 BMW first made its name in the motorcycle industry but, as consumer demand for automobiles grew, BMW ventured into automobile production. In the late 1950s, the company experienced an economic downturn and its shareholders decided to capitalize on the growing economy car trend. The egg-shaped two-seater Moto Coupé Isetta, first built in 1955, was BMW's postwar attempt to corner the automotive market. In 1957, it released the 600, followed by the 700 that was produced from 1959 to 1965. Designed by Italian automobile designer Giovanni Michelotti, the 700 was priced to appeal to the mass market, much like the Volkswagen convertible and the Karmann Ghia. The 700 was a commercial success. It soon became a favorite on European racetracks on Sunday afternoons. In addition to the 700 Coupé, the Convertible, Saloon, Rennsport, and Luxus were also popular models, priced new at $1300 to $1900.
Ray wants to share his fascination with other like-minded car enthusiasts. He is creating a website devoted entirely to the BMW 700, hoping to eventually provide all related information in one place. In the meantime, Ray and Ruby can be seen cruising around Bay County in their little yellow Beemer.
Leave a Reply
comments
Powered by Facebook Comments