BY VAL SCHOGER
A FEW YEARS BACK, after an opulent meal at my favorite Thai restaurant, I found myself gaping at a thin strip of paper that I had freed from a fortune cookie. The tiny message read, "A carrot a day keeps cancer away." Isn't there a law, or an International Guild for the Output of Positive Messages in Fortune Cookies? Had anyone ever heard of a bad message in a fortune cookie before? Maybe the positive message had been lost in translation? Or was it just me, interpreting the message in the worst possible way? Maybe I should have seen this as great advice rather than as looming doom? I have been buying carrots on most of my grocery-shopping trips since. You can be sure to find carrots in my refrigerator. If only I were as good about eating them as buying them. Despite the warning-by-fortune-cookie, my lifestyle is unhealthy. There. I said it. I tend to give no time or thought to health and relaxation. "Point yourself in the right direction," says Sue Cottrill in her interview on Page 49. It made me ponder the choices, the goals, and what can be done daily. The result is a healthy-habits-how to list. It's local, it's easy to follow, and while only partially tested, it offers a glimpse into Bay County's opportunities to live, eat, and think healthier. All that's needed now is determination, frequency, and consistency…
1. Eat veggies and fruit daily
A HEALTHY HABIT IS TO EAT one protein for lunch, combined with vegetables or fruit. That is easily said and requires a systematic shopping plan. Bay County's farmers' markets are an excellent source for fresh fruit and vegetables.
Visit Weekly:
Tuesdays: Lynn Haven Farmer's Market, 903 Ohio Avenue, Sheffield Park, Lynn Haven
Thursdays: Callaway Community Farmer's Market, 339 N Tyndall Parkway, Callaway
Saturdays: Historic St. Andrews Waterfront Farmer's Market, 3151 W. 10th Street, Panama City
Mondays through Saturdays: Bay County Farmers' Market, 2230 East 15th Street, Panama City (Panama City Fairgrounds)
Saturday and Sundays: Grand Lagoon Waterfront Farmer's Market, 3901 Thomas Drive, Panama City Beach
In case I run out of fresh fruit, I always have dried cranberries and plums on hand. You will also find frozen fruits and vegetables in my freezer. For those occasions when time is too short to shop fresh, blending a handful of frozen fruit is the next best option. A Frozen Berries Mix pack is always in my freezer. Place a handful of berries in a blender, pour orange or apple juice over, do not add anything else except maybe a pinch of turmeric powder or a small amount of fresh ginger root and blend until smooth… voilà, in less than 30 seconds of preparation time, you have an instant vitamin and energy boost. But all fruit and veggies are not equal. You will want to buy organic produce whenever possible.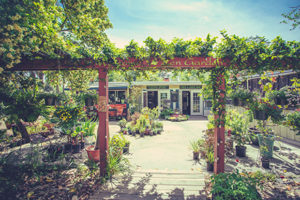 Organic and farm fresh would be the ideal combination. Several eateries in Bay County include vegetables in all their dishes: LOTUS CAFÉ offers many choices of fresh, pure, and organic ingredients in their wraps,  sandwiches, and luncheon plates. Their variety of fresh smoothies, tea, and other natural drink and food choices are prepared on the spot at 707 Jackson Blvd, Panama City Beach, zengardenmarket.com. FRESHII brings a new food concept to Inlet Beach on Bay County's west end. The company describes itself as "a health-casual restaurant that serves fresh food designed to energize people on the go. With a diverse and completely customizable menu of breakfast, soups, salads, wraps, bowls, burritos, frozen yogurt (my personal favorite), juices and smoothies." As an extra perk for health-conscious parents, Freshii introduced the "Kids Eat Free" program last year, which aims to increase the number of kids who eat healthy meals.* Freshii is located at 12805 US Highway 98 East, Inlet Beach, Freshii.com Thai or Vietnamese restaurants include fresh vegetables
in most dishes. My favorite Thai restaurants include THAI BASIL (wonderful green curry!) in Historic St. Andrews located in on 1001 Beck Ave, thaibasilpcfl.com, and OISHI (delicious Eggplant Pad Thai!) located at 16920 Front Beach Road, oishithaisushi.com. Chef Chris at G. FOLEY'S restaurant will start his farm fresh menu again this summer, and I can't wait to try his new creations. G. Foley's is located at 3214 W. 23rd Street, Panama City, gfoleys.com/ Another restaurant that I enter with a smile and leave with a good conscience after a wholesome meal is SOMETHIN'S COOKIN' with fabulous choices of soups, fresh salads, and European inspired dishes it is located at 93 E 11th Street in Panama City, somethinscookin.com
2. Turn a lunch break into a health exercise
FIND THE CLOSEST RECREATIONAL AREA to your workplace and spend your lunch break walking, stretching, running, or just taking deep breaths. Fresh air and movement result in a better metabolism and more energy. Bay County boasts more than 60 state, city, and county parks and recreation areas, not counting the boat ramps. If you happen to work in a multi-story building, climb up and down the stairs for at least half of your lunch break. It will offer a real break from your day, release stress, and help you focus better when you return to your desk. Yes, this may require you to bring a fresh change of clothes to work, but it is a small price to pay for an added health boost.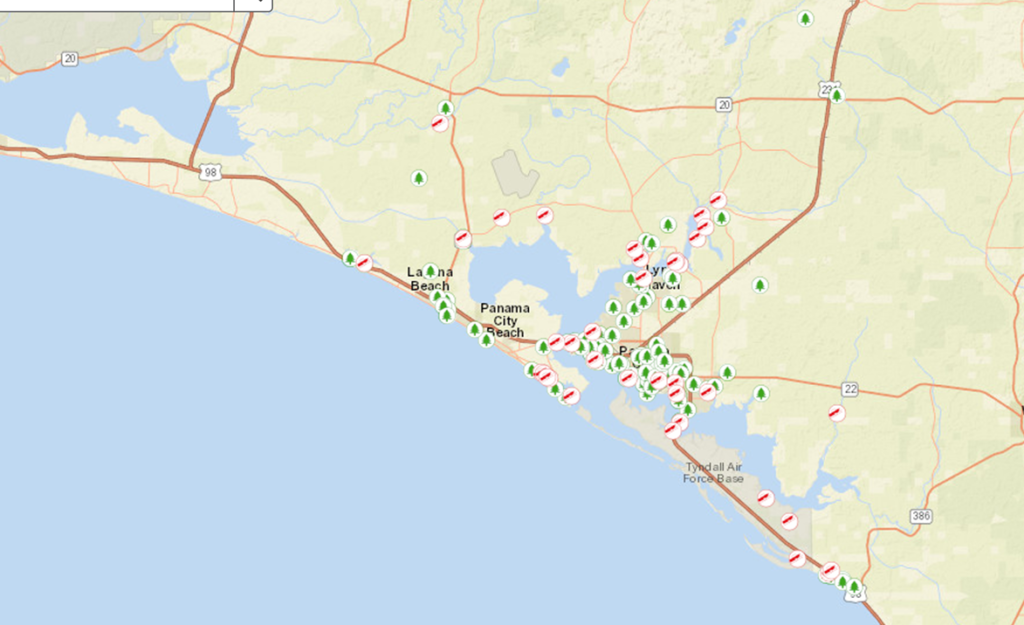 3. Spend at least one hour per day outdoors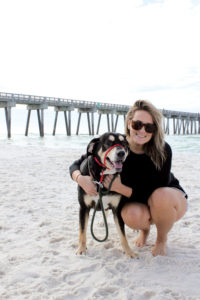 MANY NEIGHBORHOODS OFFER SIDEWALKS and outdoor recreation facilities, and, of course, rural areas offer broad possibilities for walking, riding, kayaking, paddle boarding, and other outdoor activities… if you are a dog owner, then your daily walks are a great way to keep both of you fit. If you do no have a furry friend, sign up as a volunteer for the Bay County Humane Society (adoptme.org) or Bay County Animal Services (baycountyfl.gov/animal-services) and take their dogs for a walk while they are waiting for a new home. It will get you and a lucky puppy a good exercise… Bay County has several dog parks:
Zollie Young Dog Park, 3829 E 43rd St, Panama City, FL 32404
Al Helms Dog Park, 1022 Balboa Ave, Panama City, FL 32401
Everitt Avenue Dog Park, 1137 Everitt Ave, Panama City, FL 32401
Last but not least, the only dog-friendly beach near and far; Dog Beach at Pier Park, 16201 Front Beach Rd, 32413 Panama City Beach
4. Shop consciously
FOR YOUR FOOD, COSMETICS, and even cleaning products, review every ingredient label, don't believe the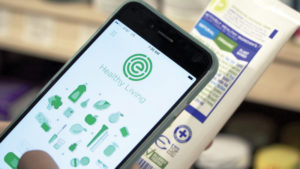 hype, do your own research. One of my go-to websites for product information is the Environmental Working
Group's ewg.org – it offers detailed research on nutrition, ingredient, and processing concerns for food (ewg.org/foodscores), and cosmetics (ewg.org/skindeep) for detailed evaluation of ingredients in close to 65,000 cosmetic products. Read ewg.org/skindeep/top-tips-for-safer-products/ for more information. EWG also offers real-time help for your shopping trip with an app that lets you scan a product's barcode to see its health concern score. Find EWG's Healthy Living app in the app store.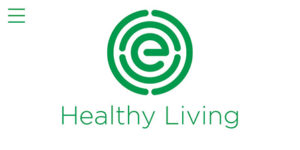 Through EWG, I have found one of my favorite suppliers for cosmetic products, justthegoods.net, a company based in Canada. Just as the name suggests, this site features "just the goods," devoid of fancy packing, labels,  slogans. As an extra added bonus, all products are animal cruelty free. justthegoods.net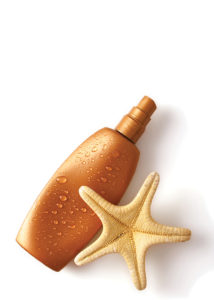 5. Use sunscreen every day
THE BODY PRODUCES VITAMIN D when exposed to UV rays. Unfortunately, exposure to the sun can also lead to skin cancer, cataracts, and other problems.3 To find the best sunscreen with the least chemicals, visit  ewg.org/sunscreen/ For in-depth information, visit https://www.cancer.gov/about-cancer/causes-prevention/risk/diet/vitamin-d-fact-sheet I have also made it a habit to wear sunglasses every time I go outdoors. In fact, stylish sunglasses, like flip flops, are a must have for the Florida wardrobe.
6. Drink more water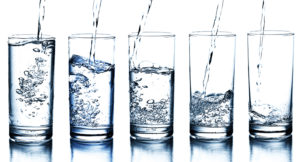 DRINK A GLASS OF WATER before a meal, keep a glass of water on your nightstand, and try to drink at least eight glasses of water each day. The Mayo Foundation for Medical Education and Research confirms that the "8-ounces of fluids eight times per day" is a viable rule of thumb, but recommends "the adequate intake (AI) for men is roughly about 13 cups (3 liters) of total beverages a day. The AI for women is about 9 cups (2.2 liters) of total beverages a day." Drinking the "right" water is another consideration.4 Be environmentally conscious and avoid bottled water. I owned an under-sink, seven-stage Reverse Osmosis filtration system for many years before moving to Panama City. I was able to produce all my drinking water (and used it for making better-tasting tea and coffee) at home, without having to buy bottled water. My refrigerator's filter does the job right now but
investing in a reverse osmosis water purification system is in my future. There is much information to be found online, see ewg.org/research/ewgs-water-filter-buying-guide. Locally, Emerald Coast Culligan, a company that has been in business and locally owned for more than 50 years, offers free water testing at home and provides in-depth information on water quality in their showroom located at 35 E 15th Street, Panama City, http://emeraldcoastculligan.com
7. Set specific and realistic goals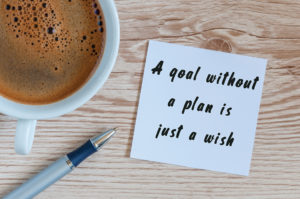 A few researched rules for goals setting: Set a realistic and achievable goal where success can be measured. Be specific, track your results, remind yourself why you need to reach your goal. If you reach your goal only partially, adjust and adapt for the next time. I know that I will not be running a marathon anytime soon, but my immediate goal is to fit into my summer wardrobe within two months. Another goal is to take a full day for "just me" time. This may simply be a day of relaxation with a good audiobook (because reading equals work for me). Realistically, paradise lies just beyond our doors here in Bay County along the World's Most Beautiful Beaches…go enjoy them as often as possible!
8. Eat when you are hungry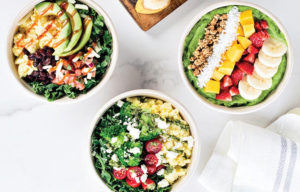 FOR MANY YEARS, we have been told eating smaller meals throughout the day is considered healthier. Well, I find it difficult to keep up with all those small meals and an internet search confirmed that my "eating when I am hungry" habit is right on track.5Our bodies will demand food when
needed. Read up on the topic of Healthy Living on the American Heart Association's website, healthyforgood.heart.org/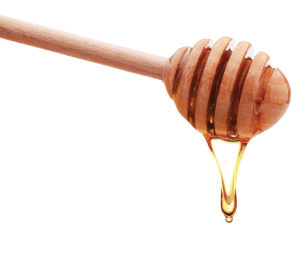 9. Substitute, or, better yet, skip sugar
LONG LINES OF SUGAR SUBSTITUTES can be found on grocery store shelves. I use honey and have done so for years. I am also trying to lessen the amount of sugar I am taking in. You will find that using half the amount of sugar (or honey in my case) will be sufficient for the taste… and you quickly adapt to the "less sweet" taste. There are long lists and comprehensive articles about the topic. To find local honey, make sure to visit local Farmers' Markets.
10. Put Relaxation on a frequent schedule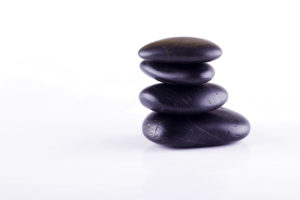 I am on schedule for everything else, so why not put wellness efforts on my schedule? I am setting myself a deadline for a full day of relaxation (away from work and with my phone turned off) at Serenity Spa at the newly remodeled Sheraton Bay Point Resort. The Spa has all the requisite bells and whistles, such as steam room, sauna, whirlpool, and access to the pool with views of St. Andrews Bay. An appointment for a calming Hot Stone Massage will be on my calendar soon. Serenity Spa is a one-stop facility for wellness. (serenityspabaypoint.com)
Leave a Reply
comments
Powered by Facebook Comments