BY OLIVIA CROSBY, PHOTOGRAPHY BY MICHAEL BOOINI


Noah Garner, a rising country music star in Nashville, released his first single "Is It Raining Where You Are?" in July 2017. Combining moving lyrics with his personality, Noah instantly wins hearts and applause.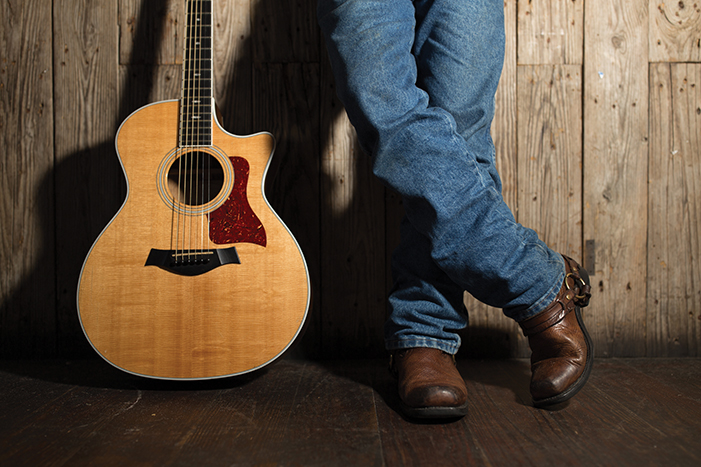 Originally from Dade City, Noah moved to Bay County when he was 9, and undoubtedly considers Panama City his hometown. He had plans to become a FWC Officer, but did not hesitate when he received the opportunity toplay in Music City. Only 18 years old at the time, he remembers thinking to himself, "If not now, then when?" Noah is happy he took that leap of Faith. "I packed up my stuff, my dog, and went to Nashville!" He says he has been able to accomplish more in the past two years than most others do in ten, and he is working hard to continue his momentum.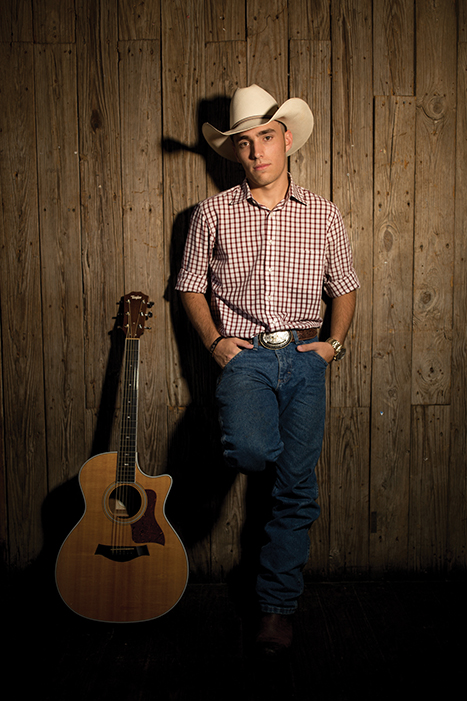 When did you "know" you were an entertainer?
I was 7 years old playing the guitar and singing around the house; as I got older I realized I liked being the center of attention. Not in the bad way, … I want to make people smile. Whether it's one person, ten people or a thousand people; if I see them smile, I know that is why I want to be in entertainment. When I was 16, I realized my dream could eventually become reality, and that is when I tried out for American Idol and made it to the fifth round. Now I'm a full-time performer, playing several shows a week and, while I am playing and looking out in the crowd, I just know this is what I am supposed to do!
Your Bio read that you are one of the youngest artists who perform at World Famous Tootsie's Orchid Lounge, Honky Tonk Central and Rippy's, all of which are on the famous "Honky Tonk Row" in Nashville. What would you say your biggest challenge in the music industry is, with you being so young? 
Everyone always says, "you are so young, you have time." All I can say is no, I don't have the time everyone thinks I do. Yes, I am very young, but I'll wake up and be 30, which isn't old, but I want to make sure I accomplish everything I want to accomplish before that, and my career doesn't stall. I'm always working, always pushing.
Some say the "new country" is nothing like the classic country.  Do you agree with this and why? 
Five years ago, I would have agreed but in the last two-three years country has really made a turn around. The "Bro-Country" is what people often refer to when saying the "new" country is too much like pop music. But it's not really working anymore. We have these great new artists that are doing well and it's more of what I like to call, the "tumble weed country". Songs are being written better than they were. All the country artists seem to be finding their identity. For instance, Chris Stapleton, Luke Combs, and Cody Jinks; those are a few examples.
What would you say your style of country is? 
I like to think my music is rooted in the 90s country. It is no secret that the 80s and the 90s were the best times for the country music industry, so a lot of my tone comes from that. Some of my friends say that I have a "Justin Moore" and "Jason Aldean" kind of style. I like to think I have the best of both worlds, with my lyrics being like today's county but my tone having a 90s feel to it.
Who would do you look up to, who are your favorite performers?
I have music mentors from several genres; Garth Brooks, George Strait, Elvis, Steven Tyler, Eminem. Garth Brooks because he is one of five people who are recognized and known around the world. George Strait because well, he is the Country Music King and an individual who can stand somewhere and not say a word and have all attention on him… that says so much for his talent, his songs. He has had 60 number one and 85 top ten songs. Elvis, because he just simply is the King. Steven Tyler because he is someone who doesn't care about anything else but that moment when he gets on stage to entertain. That is how I am; when I am on that stage, I will perform like there is no tomorrow. Eminem, because of his writing and talent. He is one of the best writers. Matter of fact, did you know he has been looked at to win a Nobel prize for poetry? I have a lot of respect for people who can write clever, real stuff.
I read in your bio that charitable work is important to you and that you have volunteered as a music therapist with special needs children. How do you find the time to handle the music career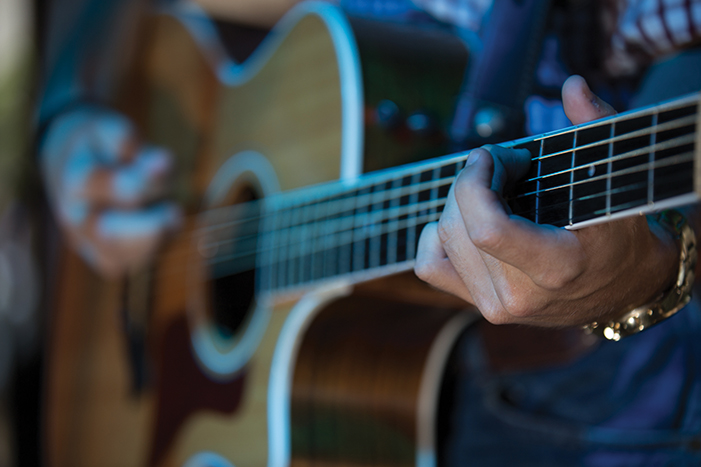 along with giving back and why did you chose these charities? 
Like previously mentioned, there is nothing I love more than to make someone smile. Giving back is the most humbling experience one can ever have. I don't care how tired I am or how much I have worked that week, I will always make time for involvement in these charities. This is something that truly makes a difference in one's life and I will always do that whether it's through my music and lyrics or if it is just one-on-one time with the children.
Say you had a completely free day in Nashville – no work allowed. What would you be doing?
Hitting the Lake!! That is ALL I am going to do. I would take my Jon boat out before the sun came up and I would fish until the sun went down.
What is your perspective on the music business, faith, and success? 
The music business is rough, no doubt. You've got to be willing to sacrifice and put in the work.  But I've also met some of the best people I've ever known through music. As far as my faith and success go, my family and I decided from the beginning that if a door opens you kick it in and take the room. If it doesn't open, it's not my door. None of this is in my timing or plan; It is God's timing and He has a perfect plan for me in His time.
Can you recall a situation where your faith had been more important than your success?
I think my faith and success go hand in hand. If I ever have a big decision to make in my career, I bring it to God. I'm blessed that I knew early on what I was meant to do. I've already had years of unforgettable memories and experiences that I would have never had if it wasn't for music, and this is really just the beginning. If I'm making music and putting on shows that connect with people, then I'm successful.
Leave a Reply
comments
Powered by Facebook Comments