By Nick May, Photography by Mike Booini and Savannah Jane

The newly reimagined Panama City Center for the Arts now boasts a full spectrum of not only fresh visual art, but also music and films. It has become a hub of regularly rotating local and regional works, something that takes careful attention.
"Really, this job is like juggling plates," says Kim Griffin White. The director of a gallery has to do many things; deciding on and promoting exhibitions, attracting new members, contacting journalists and interior designers about new shows, managing the day-to-day operations of the building, keeping social media current, maintaining and providing financial records, and building the permanent collection. Organizing workshops, seminars, and educational events is also included. "It's all a great joy to work here. To be here. There is much to embrace when it comes to the art world."
Aside from her responsibilities, Kim Griffin White doesn't like talking about herself. And it's not for a lack of conversation points on her résumé. The new Director of Panama City's Center for the Arts has led an impressive professional life, to say the least – from building a hugely successful graphic design firm, to serving Fortune 500 clients and winning more than fifty awards in graphic and fine art over the course of her career. Kim's reservedness when it comes to touting her own work has more to do with her persistent dedication to promoting artists.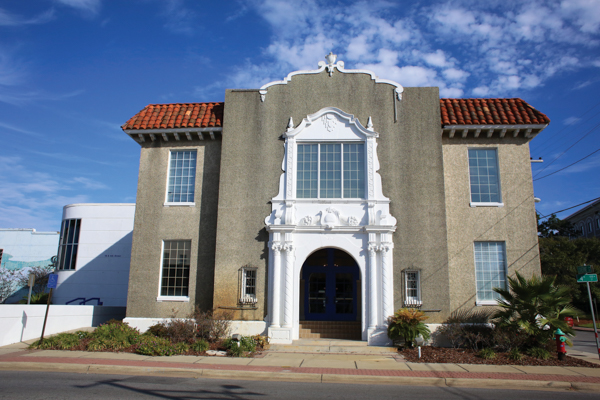 I asked her what it's like to be an artist whose job it is to showcase other artists, the way Jimmy Fallon pretends, night after night, that he's not the most entertaining celebrity in the room. "I've spent my whole career promoting other people," Kim says. "I love music. I can't play any instruments, but I'm a great audience member! I'm very comfortable being behind the scenes, but it's all about the end result." That "end result" she's talking about is seeing the arts thrive and, in her mind, there's no better place to begin than in her own community.
"This place barely had a breath when I started. The previous artists, who came out of here, have bloomed and flourished, and now the Center has started to grow back and thrive. I'm still pruning, trimming, and clipping."
One has to wonder, given the strain that comes with reviving a cultural "mother plant," generating buzz that competes with an ever-changing, ever-distracted world, and juggling the tangible responsibilities of maintaining such a massive (and historic) space, what makes it all worthwhile for Kim Griffin White? "I know what art has done for me," she says. "Mainly, my job is to promote the arts, promote artists, protect the building and all the beautiful works within it, build the permanent art collection, fundraise, and offer creative experiences to our members. Art changes people as the viewer and as the artist."
And why does she think it's important for cities, townships, and metropolitan areas to uphold and promote these cultural watering holes? Her answer, which spilled forth with all the conviction of a gospel circuit rider, is both refreshing and timely.
"Art lasts. Art is what says what a culture is or was. People will travel for art. If you want to understand a community, go see the art. People long to have and acquire it. Languages disappear. People disappear. But art lasts. Look at the pyramids. What did people have in their tombs with them? Art. People want to see and experience and be around things that are beautiful."
A woman visited the gallery not long ago on a Saturday. She was quiet and gave off the subtle impression that she didn't wish to be approached or spoken to. Some time later, as the woman was preparing to leave, Kim took a risk and reached out. What happened next was what Kim says is one of the greatest compliments she's ever received.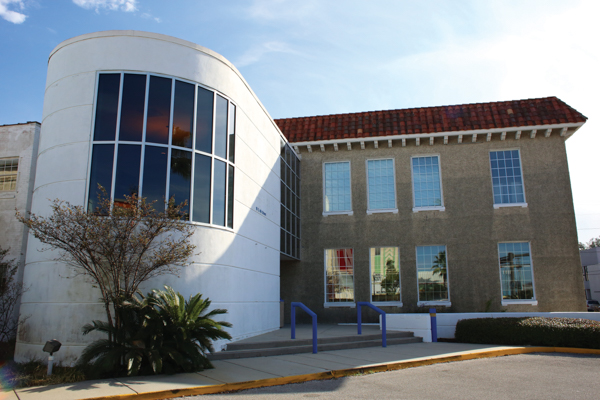 "I thanked her for coming in, and she said, 'Thank you for being open.' I could tell she was having a rough day. She seemed emotional and she said she had received some very bad news. 'It's not terminal, but I just needed to come some place beautiful,' she said. To me, that was worth everything."
The Panama City Center for the Arts is located at 19 East 4th Street in the heart of Downtown Panama City. The gallery is free to the public and open Tuesday through Saturday from 10:00 a.m. to 5:00 p.m. Current featured artists include James David L­oser, Dedee Higby, and Wally White. Starting April 25th, all three galleries will be filled with work by the Southern Watercolor Society; it will remain in place until the beginning of June. Panama City Center for the Arts is managed by Bay Arts Alliance.
For more information on current exhibits go to centerfortheartspc.com/
Leave a Reply
comments
Powered by Facebook Comments