Photography by SWAK Photography

With hues of sage green tulle and midnight blue satin, Haley and Drew's outdoor venue was transformed into the romantic garden wedding the bride had always dreamed of. When the couple thinks back, they remember every detail.
"There was something so peaceful, personal, and special about the evening. Family and friends gathered and poured their hearts into making the day special," Haley says. "There were so many unique things about our wedding including our first dance, a song performed by my little brother, a choreographed dance by my dad, brother, uncle, and cousins as well as personalized caricature drawings for our guests to take home. The day truly was magical!"
The couple met on Memorial Day weekend in 2015 "In the strangest of ways, at the most inopportune time," according to Haley who was in her second year of medical school in Dothan, Alabama and studying for board exams at the Alabama College of Osteopathic Medicine at the time. Drew had just started flight school in Enterprise, Alabama. Haley knew immediately that Drew was the perfect match for her. "Soon after seeing each other for the first time, we had our first date and I knew pretty quickly something was different. My mother was right, when you know, you know." Haley moved to Tallahassee shortly afterward and the challenges of long-distance dating made it even more clear they belonged together. "We spent almost every weekend together. After three or four months, we were already seriously discussing marriage." Drew decided to propose the day before Valentine's Day. Haley remembers it with a smile, "It was sweet, personal, and appropriately ruined because I like to make things difficult."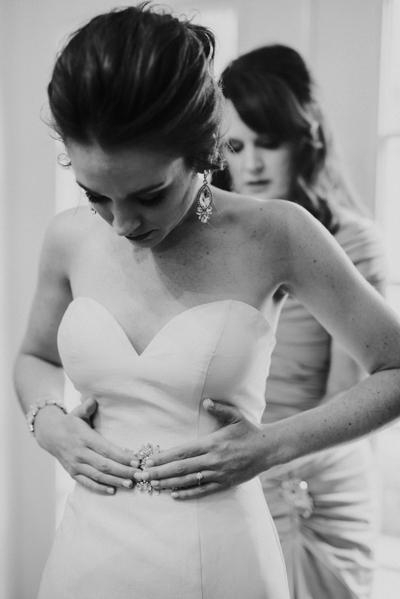 Drew had it planned out perfectly. He took Haley shopping at her favorite boutique and, while she was in the dressing room, he conspired with the shopkeepers to place the beautiful engagement ring among the other jewelry that they had on display.
"He was acting strange and followed me around the store while I shopped. He insisted I try something on,' Haley remembers. When she came out of the dressing room, several of the employees insisted that she have a look at their jewelry on sale. But Haley was tired of shopping. "I quickly and casually glanced at the jewelry display but was ready to go and unintentionally ruined all of Drew's plans. Thankfully, he had a backup plan and proposed at home after a homemade dinner. It couldn't have been more perfect!"
"Perfection" is exactly what both Drew and Haley think about each other. "Drew is the best person I know," says Haley. "He's way smarter than I'll ever be, he keeps me on my toes, makes me laugh like no one else can, and loves me unconditionally. He's caring, loyal, always puts God and family first and is the best-looking guy I know. I melt away when I see him in his uniform."
Drew counters, "I always used to say that I wanted a girl that could keep up. Well, now I'm the one trying to keep up. Haley motivates me to be a better person and calls me out when I get overconfident.
Trying to find words to describe how much I love her simply isn't possible. Instead, how about a few of the things about her that make me laugh; Like how she always messes up colloquialisms and dances all the time because she thinks it embarrasses me. It doesn't. I wouldn't trade her for anything. Not even my very own A-10 Warthog."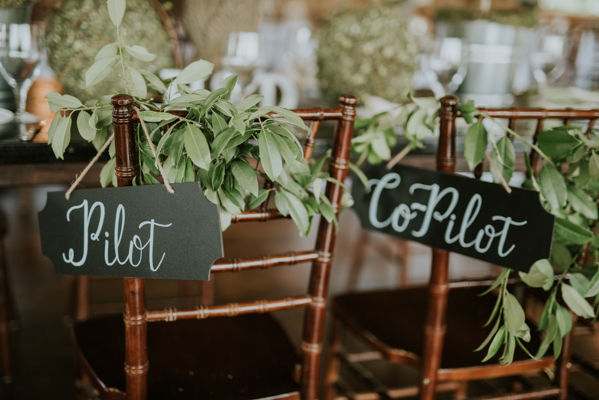 "Trying to find words to describe how much I love her simply isn't possible."
Even after their marriage, Drew and Haley are still only able to see each other on the weekend but they hope that will change soon as he is stationed "somewhere new" and she is currently applying for residency.
Do they have any advice for other young couples? "If I could offer any advice to a bride-to-be, it would be to relax and focus on what's important about a marriage," says Haley. "The focus shouldn't be on the wedding but rather the beginning of a lifelong friendship filled with love. I believe if you concentrate on what's important, the rest will fall into place."
Leave a Reply
comments
Powered by Facebook Comments