By Val Schoger, Photography by Nick Trail
Lynne Fehrenbach  serves as Principal Second Violin of the Panama City POPS Orchestra. Katarina Christie (16) has been her student for one and a half years. Both live in Niceville and brave one-and-a-half hours of driving time to participate in rehearsals and performances with the Panama City POPS orchestra. Lynne has been with the POPS for three years, teaches privately and is Director of Education and Outreach for the Northwest Florida Symphony.
Describe how you got started with the POPS.
Kat: My family is a military family. We formerly lived in Georgia where I was part of the Youth Orchestra of Greater Columbus. When we moved to Niceville, we researched all options. I could have joined the orchestra in Pensacola, or my old youth orchestra in Georgia, which would have been a drive of three-and-a-half hours on Mondays. The third option was to audition with the Panama City POPS. I thought the youth orchestra in Georgia might be the best option despite the long drive, because the POPS seemed like a long shot. All I had heard was they were very professional.  I was scared, but I decided to audition, and see how I did. I got in!
What inspired you to play the violin?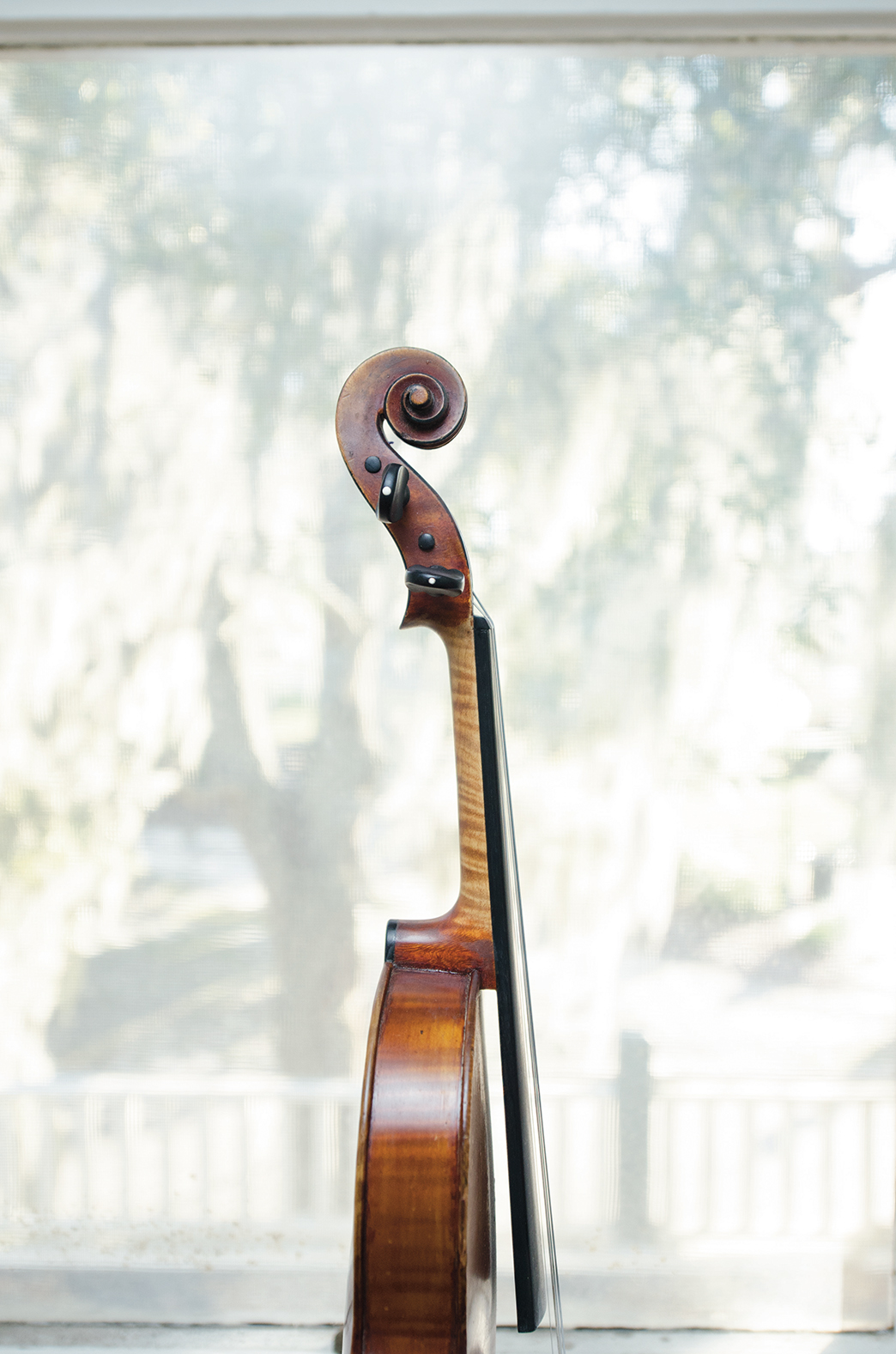 Kat: My entire family, all of us are required to have an instrument. I decided on the violin. I watched Celtic Woman on stage.  They are a singing group. Their violinist is an inspiration to me. I wanted to become just as good as she is.
Lynne: My father was from London and his father served as the rehearsal pianist for the London Symphony during WWII, so music is in my blood, so to speak.  My father's family was killed in one of the last airstrikes on London; however, my father survived, moved to the United States and was adopted by his Scottish uncle and aunt who insisted he continue the music lineage by taking piano lessons.  My mother was a terrific singer and I grew up with my parents playing piano and singing around the house for fun, so the joy of music was something my parents encouraged and I loved from a young age.
Kat, are you hoping to pursue a music career?
Kat: I hadn't planned on pursuing music until I met Ms. Lynne. She is an inspiration to me. If I could do what she does right now, that would be like a dream. I want to play with a big-scaled orchestra when I get older. My whole family are either in the military or in medical professions, so, my plan was to carry on the family traditions. I realize there are so many opportunities. I want to try to pursue my talent. I am enrolled in a college program at the Northwest Florida State College and will have an associate degree in music by the time I graduate from high school.
With so many other virtues and opportunities, what makes a young person want to learn a classical instrument?
Kat:  I think that a lot of kids, especially my age now, don't really have something to throw themselves into. They have sports and things, and their studies. But with music, I would much rather practice one night or go to a concert than do anything else.
Lynne: It takes discipline to learn an instrument. A disciplined person is a good person because they are thinking of things to do to help other people in the world through that discipline. It makes you a stronger person.
Could you draw a comparison of the different teachers that you had in life? 
Lynne: I went to the University of Georgia. My professors there were excellent. They are at Furman University now. One of my teachers after college was Peter Zazofsky, the principal violinist of the Muir String Quartet. He teaches at Boston University. I also happened to work for him. With each different teacher, I either learned something about being a teacher or being a musician, or being a musicologist, learning about the history. I learned what to do and what not to do in life and career. For the most part, they've all been different inspirations in different ways and (to Kat) that's what I hope for you. Get as much information as you can in music because that's going to help you with everything in life. That's what I try to encourage.
Can you give me a few more insights about the dynamics of playing together and teaching and learning music?
Kat: When I first started in the orchestra, I was nervous and was not able to express myself. By the third concert, I felt much more comfortable and encouraged. Each musician has their own way of expressing music. We all interpret it differently. Ms. Lynne has had much more experience than I have.
Lynne: And I'm still learning, too. It's a never-ending process. I think as musicians we must adapt to different situations and we all should be flexible with the people around us at all times; the different conductors, composers, groups, soloists we play with and play for. We should convey something to the audience. Whatever situation you are in, make the best of it… and sometimes you just have to find your own opportunities. I had the drive and I think, Kat, you have it in you, too. You are not afraid. That's why I believe that you are going to do great in music.
So, you are aware how tough it is to pursue a music career?
Lynne: I try to teach the business side along with teaching music. If there are challenges to overcome, it is good to be exposed to them at a young age. Kat learns about all aspects. You must know the reality of what you're getting into. So, I think whatever situation you find yourself in, you'll just have to adapt to it and then see what you can do to make it better.
Leave a Reply
comments
Powered by Facebook Comments