PHOTOGRAPHY BY KYLE BARNES
It was the coldest day of the season when Mary Alice McElheney and Ben Grossman stepped to the altar and said "I do." Cheered by family and friends, the couple held the wedding reception at the McElheney family residence in Panama City's Cove neighborhood.
From the décor comprised of thousands of white roses, hydrangeas, ranunculi, peonies, and orchids to delectable food, live music, and an atmosphere filled with love – it was a day to remember and a dream come true for the beautiful bride. "I have always dreamed of an "at-home wedding," she reminisces with a smile. She looked stunning in a silk A-line gown by designer Monique Lhuillier, comprised entirely of intricate Chantilly and Alencon laces with fitted bodice and delicate cap sleeves. A dramatic cathedral-length train cascaded behind her, complemented by a Monvieve lace-hemmed veil. Later in the evening, the bride changed into an embellished silk gown by Australian designer Anna Campbell.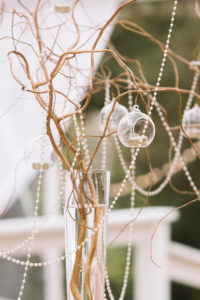 In the two years leading up to the festivities, Mary Alice and Ben knew they wanted to get married early in their relationship and spend their lives together. "We met casually at a fundraiser," Mary Alice remembers. "After some time, Ben messaged me out of the blue and asked to take me to dinner. I said maybe sometime, after we would know each other a little better." A few weeks went by and messages and phone calls went back and forth. Ben was determined and asked again for a date. This time, Mary Alice gave him a chance. "Like a true southern belle, I offered to cook him dinner. We had a great evening. He asked for seconds and cleaned his plate," she laughs.
A year and a half later, while visiting her parents for the weekend at their favorite vacation spot in the Florida Keys, Ben surprised Mary Alice by proposing at sunset on the waterfront. After a beautiful celebratory dinner with close family members and many excited phone calls to friends and family, the next morning they eagerly began planning their wedding.
Ben knows he is one lucky guy. "She always brings a smile to my face, making every day better," he summarizes. "Beyond her obvious beauty, Mary Alice is the most motivated and hard-working person I have ever known," he smiles. "She has an insatiable drive to succeed, and truly inspires and brings out the best in me. Her personality complements mine perfectly and brings order to our lives despite our sometimes-crazy work schedules."
"Ben is one of the smartest men I have ever met," she states. "He is someone you don't want to play Jeopardy against, but always want on your team for trivia. He is consistently calm and kind in any situation. He makes every thoughtful decision with patience and constantly challenges me to do more."
For the near future, they plan to stay in Tallahassee and pursue their careers. Mary Alice is the Executive Staff Director for the Florida Department of Environmental Protection and Ben is an attorney with Foley & Lardner LLP practicing government procurement law and administrative and commercial litigation.
"We will keep going on adventures together. We both live very busy lives, but always find time to relax at home, cook our favorite meals, and enjoy everything we can do together," they say. As advice for other young couples, they share their own experience. "The best approach to marriage is not to rush into it. We were both able to establish our own life and our own careers independently, and then came together as one. We both think it is very important to live on your own and learn how to pay bills, learn to cook, and how to tackle the day-to-day necessities of life as an individual – this will make you a stronger person so that you can be an even stronger team as a couple."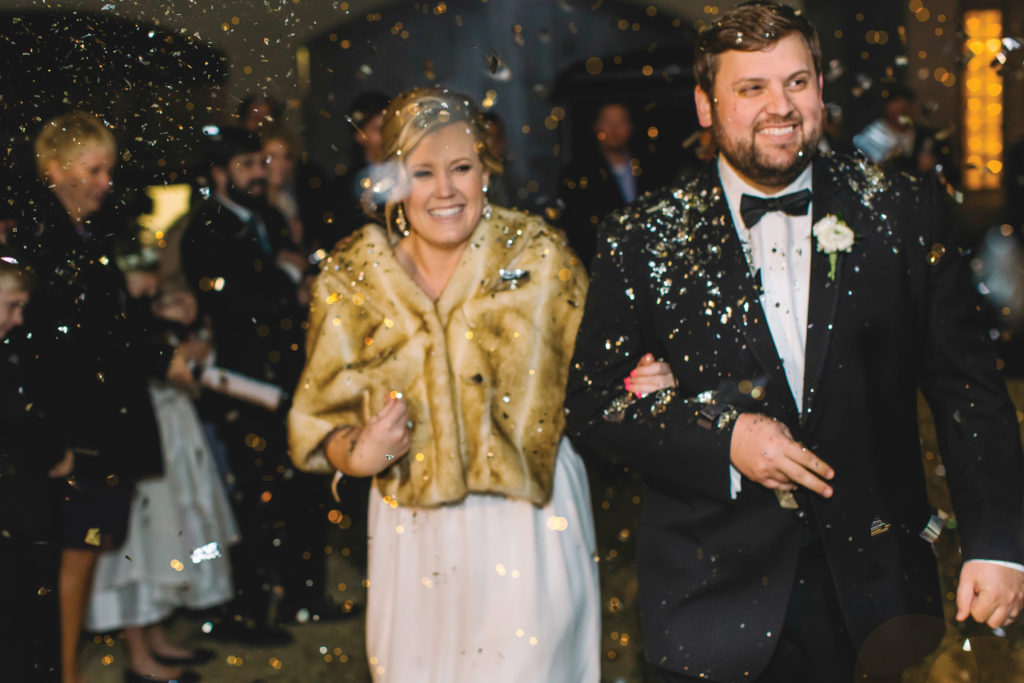 The ceremony was held at First United Methodist Church in Panama City, FL, with Carl Fountain officiating. Avis Keen served as the musician and Suzanne Samford Tatum sang "Ave Maria."
– PARENTS OF THE BRIDE –
Mr. & Mrs. Randall McElheney
– PARENTS OF THE GROOM –
James Edward Grossman & the late Emily Pearl Grossman
– OFFICIANT –
Carl Fountain
– BEST MAN –
Jason Ellis & Ed Grossman
– MAID OF HONOR –
Megan Morrow & Priscilla Sale
– GROOMSMEN –
Harrison McElheney, Brando Fetzek, Alex Thomas, Stephen Greene, Travis Sowards, Blake Harris, & Rex Chatterjee
– FLOWER GIRLS –
Ellery McElheney, Parker Tatum, Stella Samford, & Pierce Samford
– BRIDESMAIDS –
Savanna McElheney, Andrea Grossman, Taylor Nash, Kristen McDonald, Anna-Lee Atkinson, Betsy Dorminey, Lindsey Hill, & Jessica Morris
– RING BEARER –
Braxton McElheney
Leave a Reply
comments
Powered by Facebook Comments