PHOTOGRAPHY BY NICK TRAIL
Some books are more memorable than others. Have you ever looked back at the list of books you've read and wondered why you chose particular books? A few weeks ago, a friend appeared on my doorstep and presented me with a small wooden box. About the size and weight of a six-pack of canned drinks, the box held hundreds of 5" x 8" index cards, some handwritten, some typed – but each one featuring the musings of Col. Robert F. Myers about the books he had read in nearly 40 years. Each index card summarizes one book.
Robert F. Myers enlisted in the Army Air Force in November 1942 and was called to active duty in January 1943. A Command pilot with over 5,000 hours of flying time, his career spanned World War II, Korea, and Vietnam. After more than 32 years of active military service, he retired in 1975 as an Air Force Colonel. His focus then turned to community service, volunteer work, and reading.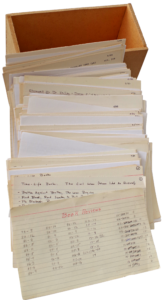 To me, the box is a treasure trove memorializing a lifetime of reading. Col. Myers was truly one of the "Greatest Generation," to quote Tom Brokow in his 1998 book of the same name. Myers' reading choices reflected a career path that clearly dominated his long life and he catalogued his thoughts about every book he has read since 1979. Although the note cards reflect a special interest in Vietnam and military history, his reading selections were diverse, including classics such as Twain's "Huckleberry Finn," Verne's "Around the World in 80 Days," and "The Great Crash" by Galbraith. Popular books like "Keep Moving," and "Other Tips and Truths About Aging" by Dick Van Dyke; "On the Road" by Kerouac; "Midnight in the Garden of Good and Evil" by Berendt, and "Cold Sassy Tree," by Burns. As I thumbed through these cards, I marveled at his devotion to chronicling his reading life. How many hours he must have spent reading! He even noted each book's page count. His comments are poignant, humorous, blunt, and factual. The first entry in the collection, dated 1979, discusses "The Bastard War," by A. J. Barker and his conclusion that "…a magnificent performance of troops was negated by poor planning and confusion at the highest levels" of government.
In February 1986, Col. Myers observed that "War and Peace" should be read three times, "once to get the general idea of the story, second to better understand the relationships among the various characters, and third to study and understand the philosophy expressed." In 1999, he bluntly opined that he found "The Last Patrician, Bobby Kennedy and the End of American Aristocracy," "to be a difficult and non-rewarding read…and [he] never completely finished it." In 2007, he commented that George Orwell was "a disturbing story." Writing about "North Star Over My Shoulder, A Flying Life in 2009," he stated wryly that the author attributed his hearing loss in his left ear to wearing a headset when piloting a DC-3 and that, after 2,500 hours in the C-47 (the Air Force version of the DC-3), explained Col. Myer's own loss of hearing in his left ear. In 2014, Col. Myers noted that King Lear is the "first Shakespeare I have ever read…and probably the last!"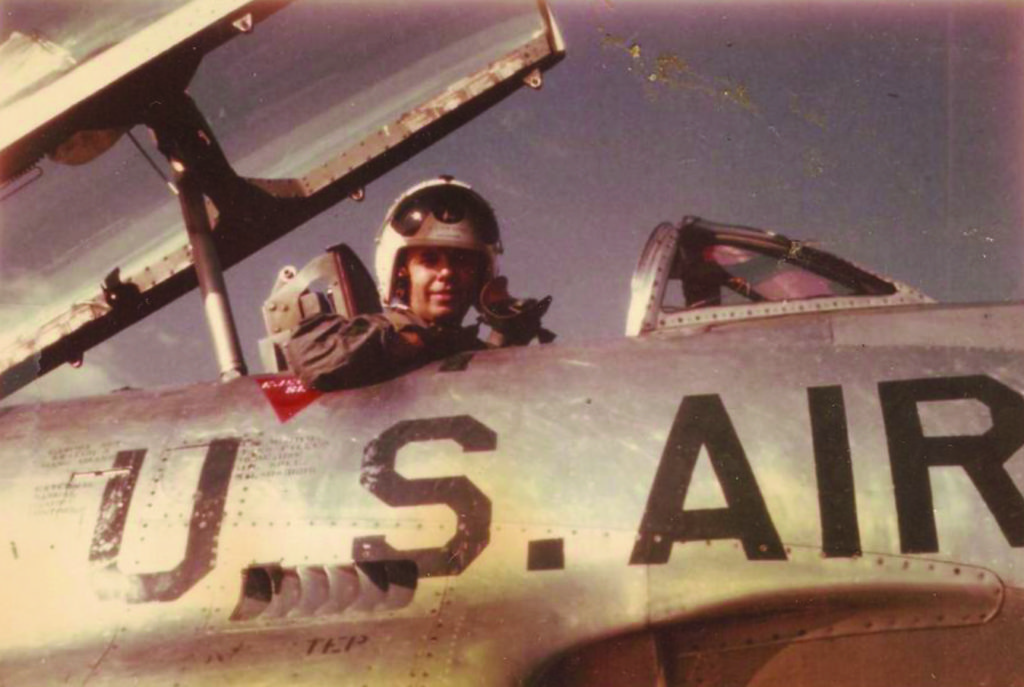 Col. Myers died in August 2017 at the age of 93. He read six books in the final months of his life. I can only imagine that it never occurred to him that a complete stranger would be reading his observations, but I would like to think he would have been happy to know that his efforts were appreciated. Fittingly, the last index card and book reviewed in April 2017 is "Killing Patton, The Strange Death of World War II's Most Audacious General." Like all the previous notes, Col. Myers provided a concise, almost clinical analysis and review of the book. Not a bad way to end a lifetime of reading.
What path is your reading life following? Are you fascinated by all things bookish? What does that mean to you? Send me an email;
I would love to hear your story!
Submit your book review for consideration to:
Laura@panamacityliving.com